So, on December 10, Disney announced a whole lot of movies and shows for Marvel, Star Wars, Pixar, and many other properties. All of these announcements came during the "Disney Investor Day," as opposed to D23, which is where they usually make these announcements every other year.
There are about 10 Star Wars, 10 Marvel, 15 Disney movies, and 15 Disney series. Today we are going to talk about all of the Pixar and animated announcements, as last Friday we covered the Marvel stuff, Monday was Star Wars, and then on Friday we will finish it off with the…everything else.
Some of these announcements were made before yesterday, but it's probably a good idea to look at everything in the pipeline, just so you have a full idea of what's going on.
The quotes are mainly excerpts from the Disney Investor Day Programming Fact Sheet.
Soul
Soul, available exclusively on Disney+ beginning December 25, 2020, explores themes like appreciating the simple joys of life and finding one's unique spark. Directed by Docter, the film introduces Joe Gardner (voice of Jamie Foxx), a middle-school band teacher who gets the chance of a lifetime to play at the best jazz club in town. But one small misstep takes him from the streets of New York City to The Great Before – a fantastical place where new souls get their personalities, quirks and interests before they go to Earth. Determined to return to his life, Joe teams up with a precocious soul, 22 (voice of Tina Fey), who has never understood the appeal of the human experience. As Joe desperately tries to show 22 what's great about living, he may just discover the answers to some of life's most important questions. Soul is co-directed by Kemp Powers ("One Night in Miami") and produced by Academy Award® nominee Dana Murray, p.g.a. (Pixar short "Lou").
More and more lately, Pixar has been tackling tougher and more responsible/mature topics. They started with "What if toys and cars came to life," and lately it's more "What is a legacy and what happens after you die?" Very interesting, but they get me crying every time, so you know I'm gonna be turning it on day one.
Luca
Luca, a new original feature film opening June 18, 2021, celebrates the universal theme of friendship. Set in a beautiful seaside town on the Italian Riviera, it is a coming-of-age story about one young boy experiencing an unforgettable summer filled with gelato, pasta and endless scooter rides. Luca shares these adventures with his newfound best friend, but all the fun is threatened by a deeply-held secret: they are sea monsters from another world just below the water's surface. Luca is directed by Academy Award® nominee Enrico Casarosa (Pixar short "La Luna") and produced by Andrea Warren (Pixar short "Lava," "Cars 3").
As well as more mature topics, Pixar is also expanding from material items to more cultural stories. We saw them start to be location specific with Inside Out, then a lot more in Coco, and this feels very similar with the highly specific cultural storytelling.
Lightyear
Lightyear, slated to open in theaters on June 17, 2022, is a sci-fi action-adventure and the definitive origin story of Buzz Lightyear (voice of Chris Evans)—the hero who inspired the toy. The film reveals how a young test pilot became the Space Ranger that we all know him to be today. Lightyear is directed by Angus MacLane and produced by Galyn Susman.
To reiterate, not only does Chris Evans (Captain America) play Buzz, but this is the movie that Andy would have watched before buying the toy Buzz Lightyear, voiced by Tim Allen. I wonder how much they will also pull from the canon of Buzz Lightyear of Star Command, also the canonical story that inspired the toy, where his suit actually does the things he thinks it will. It was basically Green Lantern, and it was awesome.
Turning Red
Turning Red, a new feature film opening in theaters on March 11, 2022, introduces Mei Lee, a confident, dorky 13-year-old torn between staying her mother's dutiful daughter and the chaos of adolescence. And as if changes to her interests, relationships and body weren't enough, whenever she gets too excited (which for a teenager is practically ALWAYS), she "poofs" into a giant red panda! Turning Red is directed by Academy Award® winner Domee Shi (Pixar short "Bao") and produced by Lindsey Collins.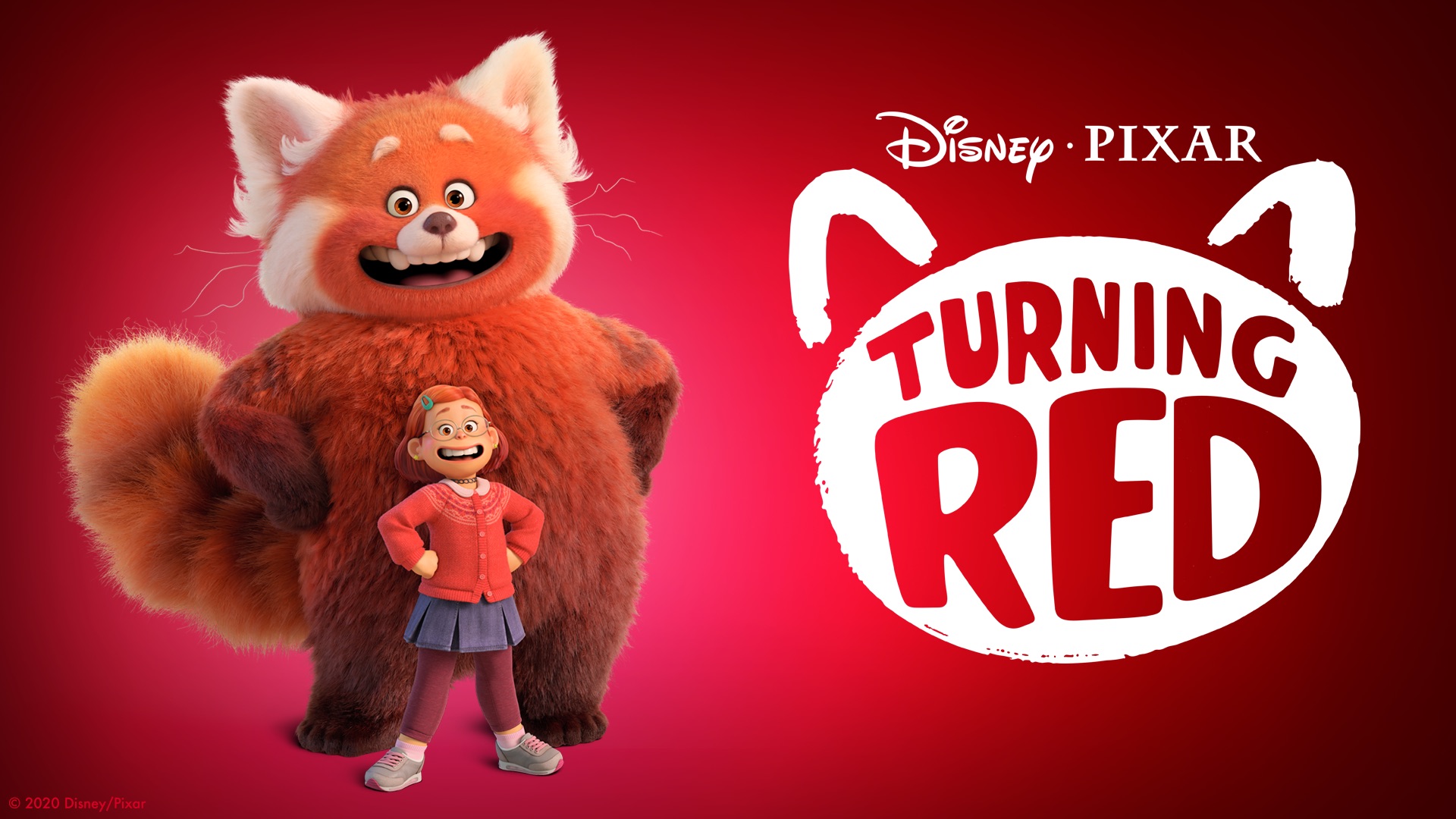 Inside Out chapter two? Inside Out ended on the verge of puberty, and this film seems to be all about puberty. At least this will be more appropriate than Big Mouth (which I actually enjoy, it's just incredibly inappropriate).
Cars
Cars, coming to Disney+ in Fall 2022, is an all-new series that follows Lightning McQueen and his best friend Mater on a cross-country road trip. These episodes are filled with lots of fun new characters, imaginative destinations as well as old friends checking in along the way. The series is written by Steve Purcell and produced by Marc Sondheimer
Listen, I like Cars as much as, if not more than, the next guy. But I think I'm just about wore out of Lightning McQueen. Between three movies, a series of shorts, and an awesome California Adventure park, I've had enough.
Win or Lose
Win or Lose, Pixar's first-ever original long-form animated series, debuts on Disney+ in 2023. It follows a coed middle school softball team in the week leading up to their championship game. Each 20-minute episode highlights the perspective of a different character and explores the drama of bad calls made on and off the field. Written and directed by story artists Carrie Hobson and Michael Yates, and produced by David Lally, Win or Lose is a comedy about love, rivalry and the challenges we all face in our struggle to win at life.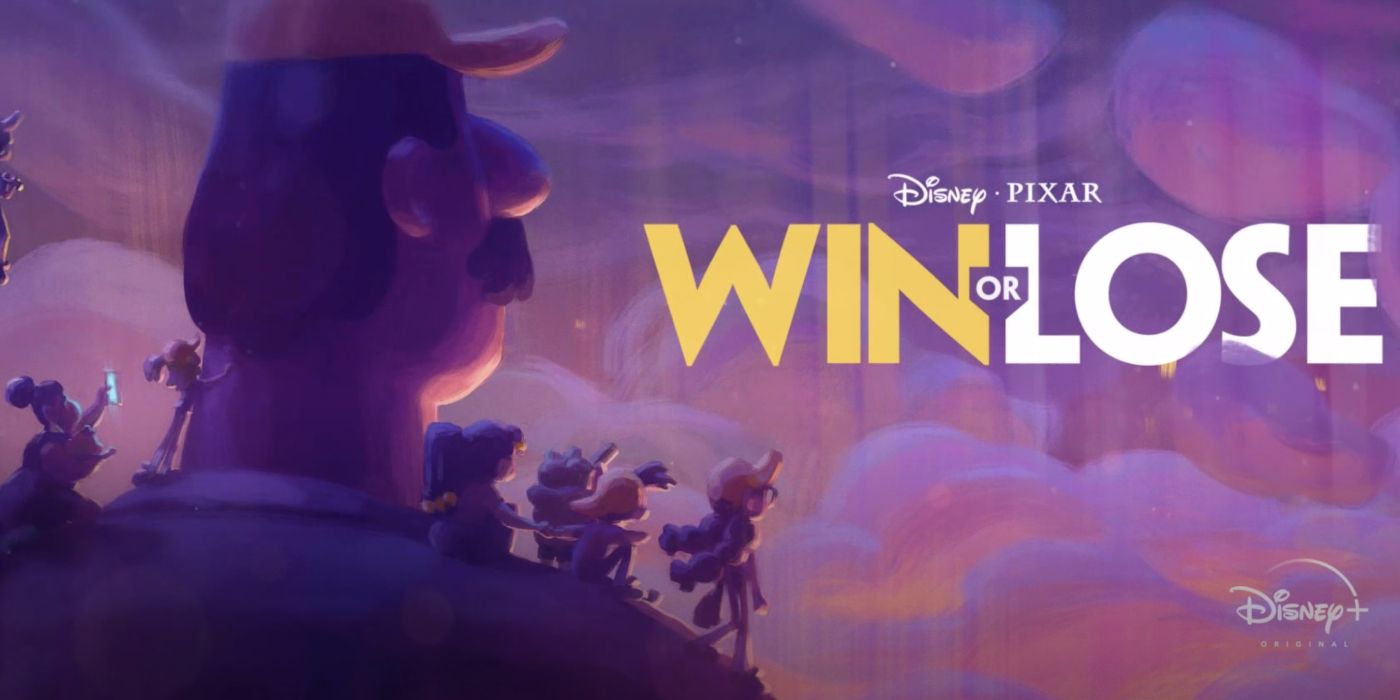 Dug Days
Dug Days, which premieres exclusively on Disney+ in Fall 2021, is a new collection of shorts that follows the humorous misadventures of Dug, the lovable dog from Disney and Pixar's "Up." Each short features everyday events that occur in and around Dug's backyard, all through the exciting (and delightfully distorted) eyes of our favorite talking dog. The shorts are written and directed by Academy Award® nominee and Emmy® Award winner Bob Peterson and produced by Kim Collins.
Wait, his backyard as in Paradise Falls, or as in Carl's new backyard?
Burrow
Burrow is part of Pixar's collection of shorts called SparkShorts that are created by a diverse group of storytellers. Debuting exclusively on Disney+ on December 25, 2020, Burrow features a young rabbit who embarks on a journey to dig the burrow of her dreams, despite not having a clue what she's doing. Rather than reveal to her neighbors her imperfections, she digs herself deeper and deeper into trouble. After hitting (bed)rock bottom, she learns there is no shame in asking for help. The new short is directed by Madeline Sharafian and produced by Mike Capbarat.
Sparkshorts has done really well. If you haven't seen them yet, they are just a few minutes long. I love KitBull, Purl, and Float, in that order.
Pixar Popcorn
Pixar Popcorn, coming to Disney+ in January 2021, is a collection of mini shorts featuring Pixar characters in all-new, bite-size stories created by Pixar's talented animators.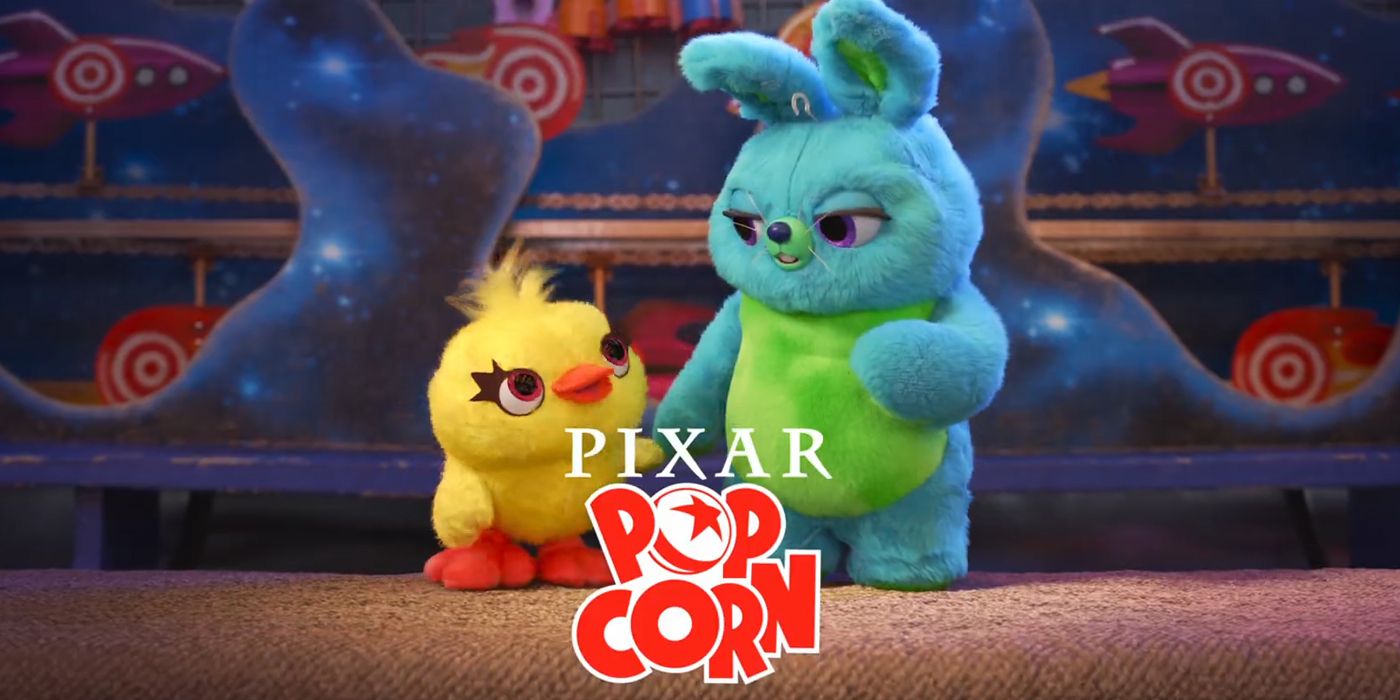 Inside Pixar
Inside Pixar is a new documentary series that invites Pixar fans into the studio for an up-close, never-beforeseen look at the artistry, craftsmanship and storytellers behind beloved films. The first five episodes are currently available on Disney+ with more scheduled to release soon.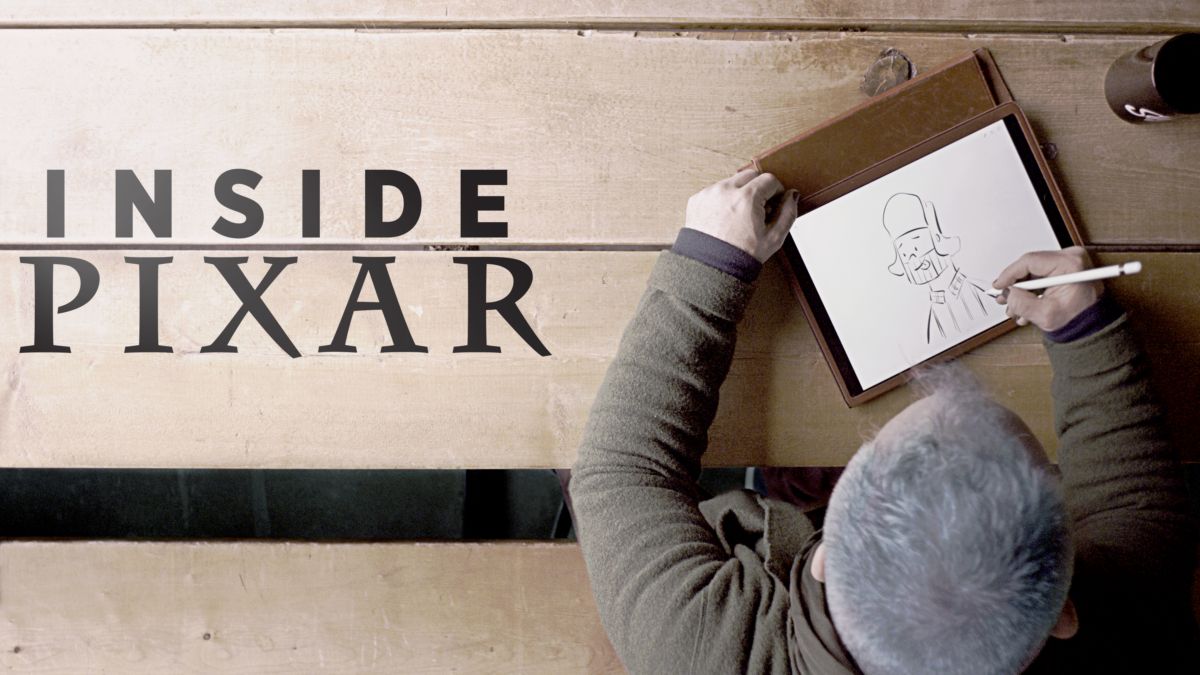 Disney's documentaries about themselves are getting a bit gratuitous, but I can't help watching them. I've watched the Imagineering Story twice now.
Raya and the Last Dragon
Raya and the Last Dragon, which will be released on March 5, 2021, simultaneously in theaters and on Disney+ with Premier Access, travels to the fantasy world of Kumandra, where humans and dragons lived together long ago in harmony. But when an evil force threatened the land, the dragons sacrificed themselves to save humanity. Now, 500 years later, that same evil has returned and it's up to a lone warrior, Raya, to track down the legendary last dragon to restore the fractured land and its divided people. However, along her journey, she'll learn that it'll take more than a dragon to save the world—it's going to take trust and teamwork as well. Raya and the Last Dragon features the voices of Kelly Marie Tran as Raya, a warrior whose wit is as sharp as her blade, and Awkwafina as magical, mythical, self-deprecating dragon named Sisu.
Newly revealed characters from the film include a street-savvy 10-year-old entrepreneur named Boun, the formidable giant Tong, and a thieving toddler Noi with her band of Ongis. The feature film is directed by Don Hall and Carlos López Estrada and produced by Osnat Shurer and Peter Del Vecho.
A super D&D styled movie! This seems super cool, and I can't wait to watch it!
Tiana
Tiana, coming to Disney+ in 2023, is a long-form musical-comedy series featuring the extraordinary entrepreneur who's now princess of the kingdom Maldonia. The all-new adventures explore both Maldonia and Tiana's beloved hometown, New Orleans. Tiana is the first princess to have her own Walt Disney Animation Studios series.
The best parts of Princess and the Frog were the human, New Orleans parts, so I am excited to watch this.
Moana, The Series
Moana, The Series, coming to Disney+ in 2023, is a new long-form musical series that follows spirited voyager Moana as she ventures far beyond the reef. The studio is once again connecting with storytellers from the Pacific Islands to help tell the stories of wayfinding and other traditions brought to life for generations through oral storytelling.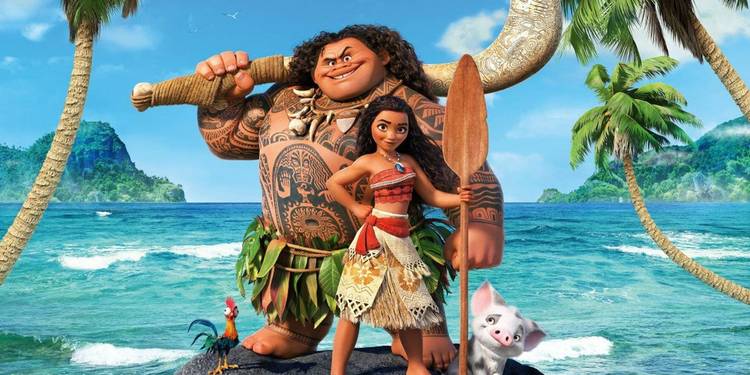 Actual native stories? Sign me up!
Chip N' Dale: Rescue Rangers
Chip N' Dale: Rescue Rangers, a hybrid live-action-animated feature for Disney+, is in development. Akiva Schaffer ("Popstar") directs, and John Mulaney and Andy Samberg are set to star in the title roles with Seth Rogen doing a cameo. Chip N' Dale: Rescue Rangers is slated for spring 2022.
I don't know if I would have been the demographic for this, but because of the Mulaney-Samberg combination, I'm at least gonna check out one episode.
Night at the Museum
Night at the Museum comes to Disney+ with a new twist: this time it's animated. Shawn Levy, who has helped shape the blockbuster franchise as director of the previous films, and is also helming 20th Century Studios' upcoming "Free Guy," is on board as a producer. Night at the Museum launches on Disney+ in 2021.
Zootopia+
Zootopia+ heads back to the fast-paced mammal metropolis of Zootopia in a short-form series directed by Trent Correy and Josie Trinidad. Zootopia+ dives deeper into the lives of some of the feature film's most intriguing characters, including Fru Fru, the newly married arctic shrew; Gazelle's talented tiger dancers; and the sloth full of surprises, Flash. The short-form series debuts on Disney+ in Spring 2022.
Iwájú
Iwájú is an all-new original series coming to Disney+ in 2022. The series is a first-of-its-kind collaboration between Walt Disney Animation Studios and Pan-African comic book entertainment company Kugali and its founders Tolu Olowofoyeku, Ziki Nelson and Hamid Ibrahim. Iwájú, which roughly translates to "The Future" in the Yoruba language, is steeped in science fiction. The long-form series is set in Lagos, Nigeria, exploring deep themes of class, innocence and challenging the status quo. Says director Ziki Nelson, "This show will combine Disney's magic and animation expertise with Kugali's fire and storytelling authenticity. Iwájú represents a personal childhood dream of mine to tell my story and that of my people."
Seems like a non-superhero Black Panther type story. Afro-futurism is becoming more mainstream!
Encanto
Encanto tells the tale of an extraordinary family, the Madrigals, who live hidden in the mountains of Colombia, in a magical house, in a vibrant town, in a wondrous, charmed place called an Encanto. The magic of the Encanto has blessed every child in the family with a unique gift from super strength to the power to heal—every child except one, Mirabel. But when she discovers that the magic surrounding the Encanto is in danger, Mirabel decides that she, the only ordinary Madrigal, might just be her exceptional family's last hope. The film features all-new songs by Emmy®, GRAMMY® and Tony Award® winner Lin-Manuel Miranda ("Hamilton," "Moana") and is directed by Byron Howard ("Zootopia," "Tangled") and Jared Bush (co-director "Zootopia"), co-directed by Charise Castro Smith (writer "The Death of Eva Sofia Valdez") and produced by Clark
Spencer and Yvett Merino. Walt Disney Animation Studios' Encanto opens in theaters November 24, 2021.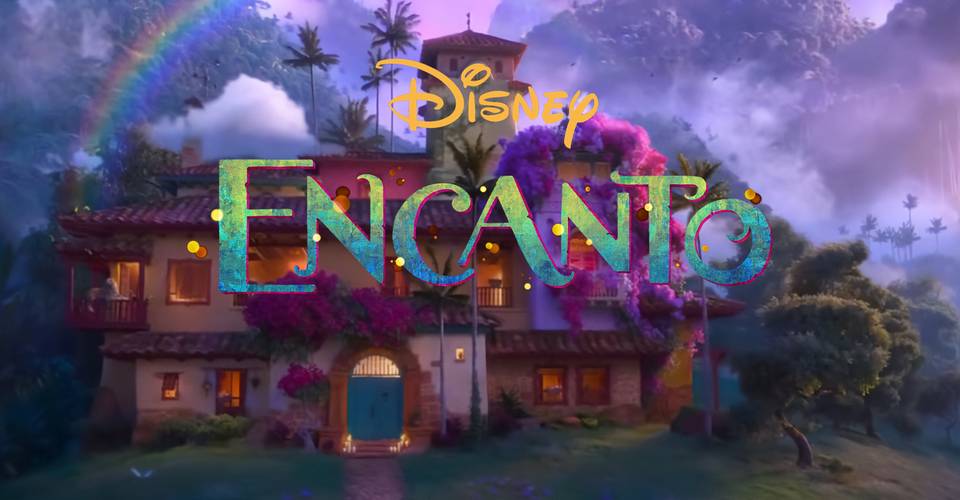 The Ice Age Adventures of Buck Wild
The Ice Age Adventures of Buck Wild, exclusively for Disney+, is a spin-off of the popular "Ice Age" franchise from 20th Century Studios. The story centers on three series favorites: the prankster possum brothers Crash and Eddie, and the swashbuckling titular weasel, Buck. Simon Pegg will be returning in the role of Buck. The Ice Age Adventures of Buck Wild is slated for an early 2022 release.
Diary of a Wimpy Kid
Diary of a Wimpy Kid, which has spawned a successful live-action film franchise from the popular books, comes to Disney+ in 2021 as an all-new animated film.
What are you most excited for? Let us know in the comments below!
Processing…
Success! You're on the list.
Whoops! There was an error and we couldn't process your subscription. Please reload the page and try again.