So, on December 10, Disney announced a whole lot of movies and shows for Marvel, Star Wars, Pixar, and many other properties. All of these announcements came during the "Disney Investor Day," as opposed to D23, which is where they usually make these announcements every other year.
There were about 10 Star Wars, 10 Marvel, 15 Disney movies, and 15 Disney series. Today we are going to talk about all of the Marvel announcements, as last week we talked about Star Wars, Wednesday will be all about Pixar, and then on Friday we will finish it off with the…everything else.
Some of these announcements were made before yesterday, but it's probably a good idea to look at everything in the pipeline, just so you have a full idea of what's going on.
Different announcements will be exciting for different people, so these are in alphabetical order. I would generally list these by release date, but they don't all have clear release dates yet.
In order to give the full context to all of these announcements, there will be some spoilers for the films and shows, including Endgame.
The quotes are mainly excerpts from the Disney Investor Day Programming Fact Sheet.
Armor Wars
Armor Wars, based on the classic Marvel comic series, comes to Disney+ starring Don Cheadle as James Rhodes aka War Machine who must face what happens when Tony Stark's tech falls into the wrong hands.
Ant-Man and the Wasp: Quantumania
Ant-Man and The Wasp: Quantumania will be helmed by Ant-Man director Peyton Reed, starring returning favorites Paul Rudd as Scott Lang/Ant-Man, Evangeline Lilly as Hope Van Dyne/Wasp, Michael Douglas as Dr. Hank Pym, and Michelle Pfeiffer as Janet Van Dyne. Kathryn Newton joins the cast as Cassie Lang while Jonathan Majors portrays Kang the Conqueror.
Now, these is actually incredibly huge news, that no one is mentioning! Kang the Conqueror is a major Fantastic Four villain, as a descendant of Reed Richards/Mr. Fantastic himself. I theorized he would be an upcoming villain in my Post-Endgame MCU article, and it turns out that I was right. With the Avengers messing with the timeline in Endgame, there are now consequences, where they now have the attention of other time-travelers in the universe.
Baymax
Baymax, Walt Disney Animation Studios' first-ever animated series, takes place in the fantastical city of San Fransokyo and features fan favorite healthcare bot, Baymax. Created by Don Hall, the Oscar®-winning director of "Big Hero 6," Baymax premieres on Disney+ in early 2022.
While not MCU, this is a Marvel property, and Big Hero 6 was so much fun, that I'm giving it a shout-out here.
Black Panther II
Black Panther 2, opening on July 8, 2022, is being written and directed by Ryan Coogler. Honoring Chadwick Boseman's legacy and portrayal of T'Challa, the Black Panther, Marvel Studios will not recast the character, but will continue to explore the incomparable world of Wakanda and all of the rich and varied characters introduced in the first film.
Chadwick Boseman was an amazing actor, who portrayed T'Challa in a way that no one else could. Luckily, Marvel isn't making the mistake of a recast, and instead are looking at other stories to tell. I think that "Queen Shuri" is next in line to lead the country of Wakanda, and take on the mantle of the Black Panther.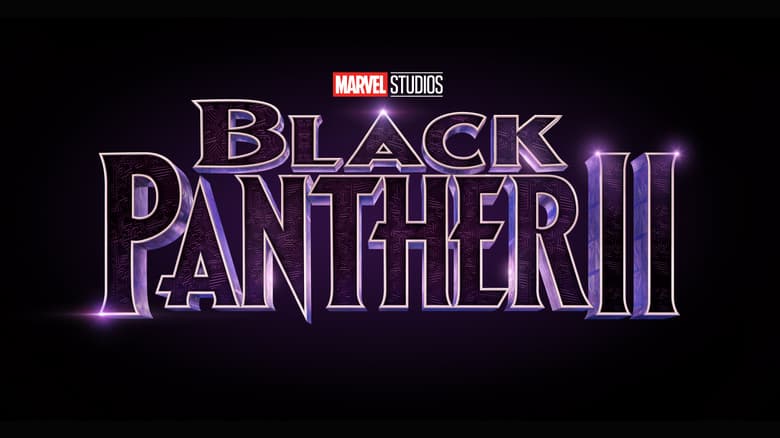 Black Widow
Black Widow, opening May 7, 2021, stars Scarlett Johansson as Natasha Romanoff/Black Widow. The action packed spy thriller chronicles Natasha's efforts to deal with her history as a spy and the broken relationships left in her wake long before she became an Avenger. Directed by Cate Shortland, Black Widow also stars Florence Pugh as Yelena, David Harbour as Alexei/The Red Guardian, and Rachel Weisz as Melina.
The movie we have been waiting for, for a minute now. Surely, you know how exciting it's going to be, with Florence Pugh (Midsommar) and David Harbour (Stranger Things). Again, this movie takes place between Civil War and Infinity War, so she's not dead (yet).
Blade
Blade is a new feature film starring Mahershala Ali in the title role.
Blade is a vampire-slaying-vampire. The first Blade came out in 1998, and was very popular at the time. However, Mahershala Ali (Luke Cage) has shown himself to be a wonderful actor the past few years, and I'm excited to see how he does in his own movie.
Captain Marvel 2
Captain Marvel 2, a new feature film opening November 11, 2022, is directed by Nia DaCosta. Brie Larson stars as Carol Danvers, alongside Iman Vellani, who makes her debut in "Ms. Marvel," and Teyonah Parris, who portrays grown-up Monica Rambeau—a character introduced as a child in "Captain Marvel" who returns to the MCU as an adult in "WandaVision."
This movie requires you to watch two Disney+ shows, Ms. Marvel and WandaVision. It's pretty great that they are already planning on having Ms. Marvel and Captain Marvel meet, because (as the name suggests) one named herself after the other.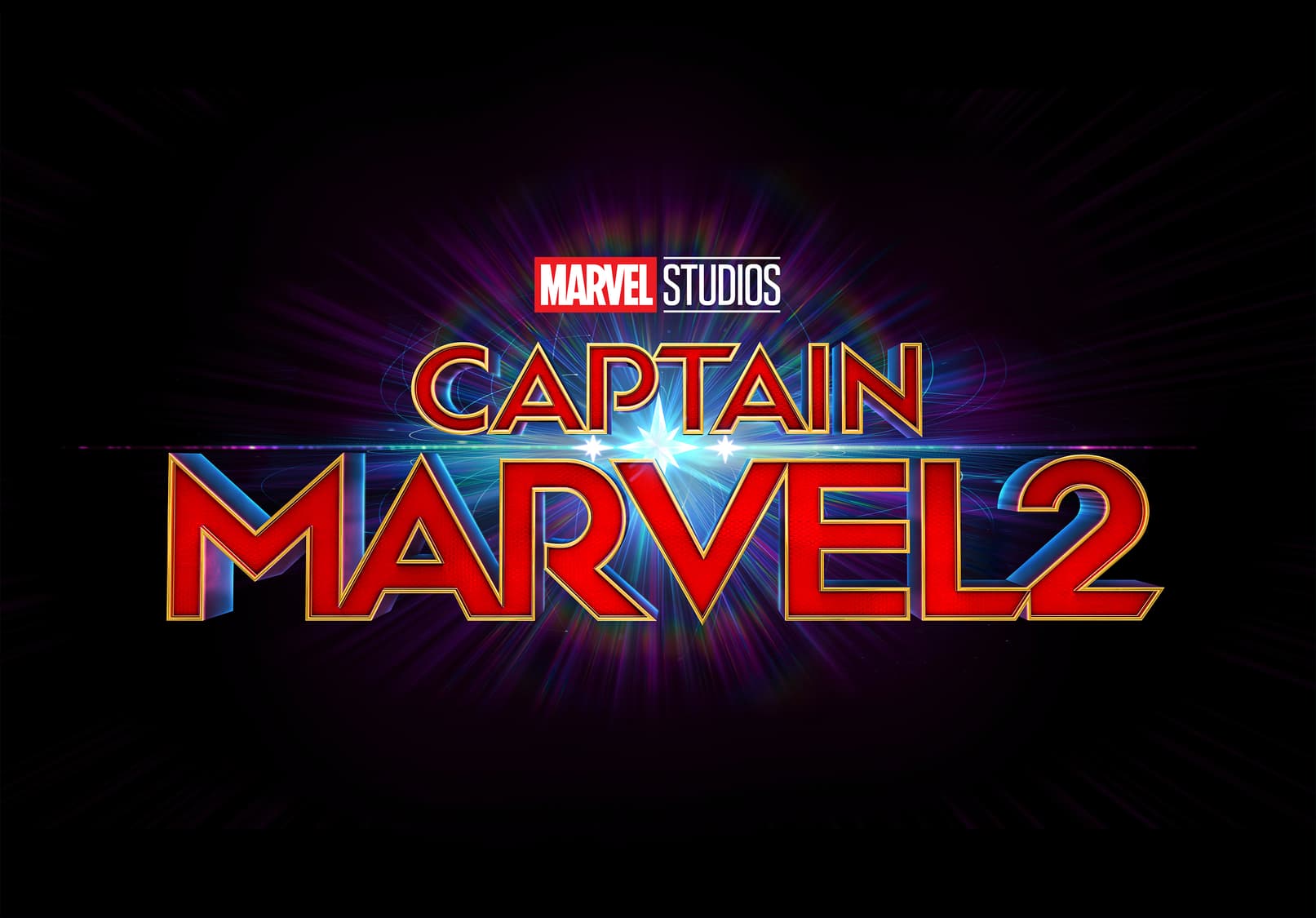 Doctor Strange in the Multiverse of Madness
Doctor Strange In The Multiverse of Madness, debuting March 25, 2022, is currently in production starring Benedict Cumberbatch, Elizabeth Olsen, Benedict Wong, Rachel McAdams and Chiwetel Ejiofor. Xochitl Gomez joins them, portraying America Chavez, a new fan-favorite from the comics. Directed by Sam Raimi, the mind-bending adventure connects to the events of "WandaVision" and the upcoming Spider-Man film.
Doctor Strange seems to be the pivot point of the near future of conflicts in the MCU, much in the same way that Iron Man was for the first three phases.
Eternals
Eternals, opening November 5, 2021, is a feature film that features the MCU's newest ensemble of Super Heroes in an epic story that spans thousands of years. Directed by Chloé Zhao, Eternals features a group of immortal heroes forced out of the shadows to reunite against mankind's oldest enemy, The Deviants. The outstanding ensemble cast includes Richard Madden as the all-powerful Ikaris, Gemma Chan as humankindloving Sersi, Kumail Nanjiani as cosmic-powered Kingo, Lauren Ridloff as the super-fast Makkari, Brian Tyree Henry as the intelligent inventor Phastos, Salma Hayek as the wise and spiritual leader Ajak, Lia McHugh as the eternally young, old-soul Sprite, Don Lee as the powerful Gilgamesh, Barry Keoghan as aloof loner Druig, and Angelina Jolie as the fierce warrior Thena. Kit Harington plays Dane Whitman.
This super-prequel revolves around why there are so many super-powered people on Earth, as opposed to the rest of the galaxy, or as Captain Marvel said in Endgame, "There are a lot of other planets in the universe, and unfortunately, they didn't have you guys." This cast is huge, so let me help out:
Chloe Zhao directed the upcoming Nomadland
Richard Madden was Robb Stark in Game of Thrones
Gemma Chan was Minn-Erva in Captain Marvel
Kumail Nanjiani was Dinesh in Silicon Valley
Lauren Ridloff was Connie in The Walking Dead
Brian Tyree Henry was Jefferson Davis in Spider-Verse
Salma Hayek was Frida Kahlo in Frida
Don Lee was Sang-hwa in Train to Busan
Barry Keoghan was George in Dunkirk
Angelina Jolie was Maleficent in Maleficent
Kit Harington was Jon Snow in Game of Thrones
Fantastic Four
Fantastic Four features one of Marvel's most iconic families. Jon Watts is on board to direct.
This will be the fourth attempt at making The Fantastic Four, but the MCU has done a lot of things right, so I'm excited to see what happens. Again, my theories for the future of the MCU revolve largely around the Fantastic Four, their villains of Kang the Conquerer, as well as Galactus, as being the next big bad.
Also, Fancast: John Krasinski, Emily Blunt, Zac Efron, Terry Crews.
The Falcon and the Winter Soldier
The Falcon and The Winter Soldier, kicking off on Disney+ March 19, 2021, is a new series starring Anthony Mackie as Sam Wilson aka The Falcon, and Sebastian Stan as Bucky Barnes aka The Winter Soldier. The pair, who came together in the final moments of "Avengers: Endgame," team up on a global adventure that tests their abilities—and their patience. Directed by Kari Skogland with Malcolm Spellman serving as head writer, the six-episode series also stars Daniel Brühl as Baron Zemo, Emily VanCamp as Sharon Carter, and Wyatt Russell as John Walker.
I want to say two things here. First, Falcon deserves the shield more than Bucky because Steve was chosen not because he was the best soldier, but because he was a good man. Bucky is certainly doing his best with what he's got, but he has a lot of baggage to work through before he can carry that shield.
Secondly, we are going to see John Walker, who is the propagandist version of Captain America that Steve was originally. This means that (hopefully) the show is going to be looking at the difference of the side of America that the politicians and media want you to see, and the side of America that is working hard to do the right thing.
Guardians of the Galaxy vol. 3
Guardians of the Galaxy Vol. 3 is slated for 2023 with director James Gunn at the helm.
Not much is said so far about this, but we know that Gamora is the younger Gamora that hasn't built trust with Star Lord yet, as well as Thor flew off in the Milano with the Guardians at the end of Endgame.
Guardians of the Galaxy Holiday Special
Guardians of the Galaxy Holiday Special, slated for Disney+ during the 2022 holiday season, is written and directed by "Guardians of the Galaxy" veteran James Gunn.
This will be filmed at the same time as Guardians of the Galaxy vol. 3, which is a lot of fun. I'm not sure how good this will be, or if it will be a Star Wars Holiday Special situation, but I guess we'll find out.
Hawkeye
Hawkeye, which debuts on Disney+ in late 2021, stars Jeremy Renner as Hawkeye, who teams up with another well-known archer from the Marvel comics, Kate Bishop, played by Hailee Steinfeld. The cast also includes Vera Farmiga, Fra Fee, Tony Dalton, Zahn McClarnon, Brian d'Arcy James and newcomer Alaqua Cox as Maya Lopez. Hawkeye is helmed by Rhys Thomas and directing duo Bert and Bertie.
This show is super exciting, specifically if you are a fan of the comic book version of Hawkeye. There is one major difference that the show will be implementing, and that is Hawkeye's hearing loss. Clint Barton is hearing impaired, and set photos show him wearing hearing aids, which would lead to a great aspect of the character's story and struggle from the Matt Fraction comics.
Ironheart
Ironheart, the second of the newly announced series coming to Disney+, stars Dominique Thorne as Riri Williams, a genius inventor who creates the most advanced suit of armor since Iron Man.
This is probably the newest character that is already coming to the screen, but Riri Williams is a 15 year old African-American girl who reverse engineers one of Tony Starks Iron Man suits, and learns how to create one for herself. This has the potential to mean a lot to a lot of people, and I am all for it.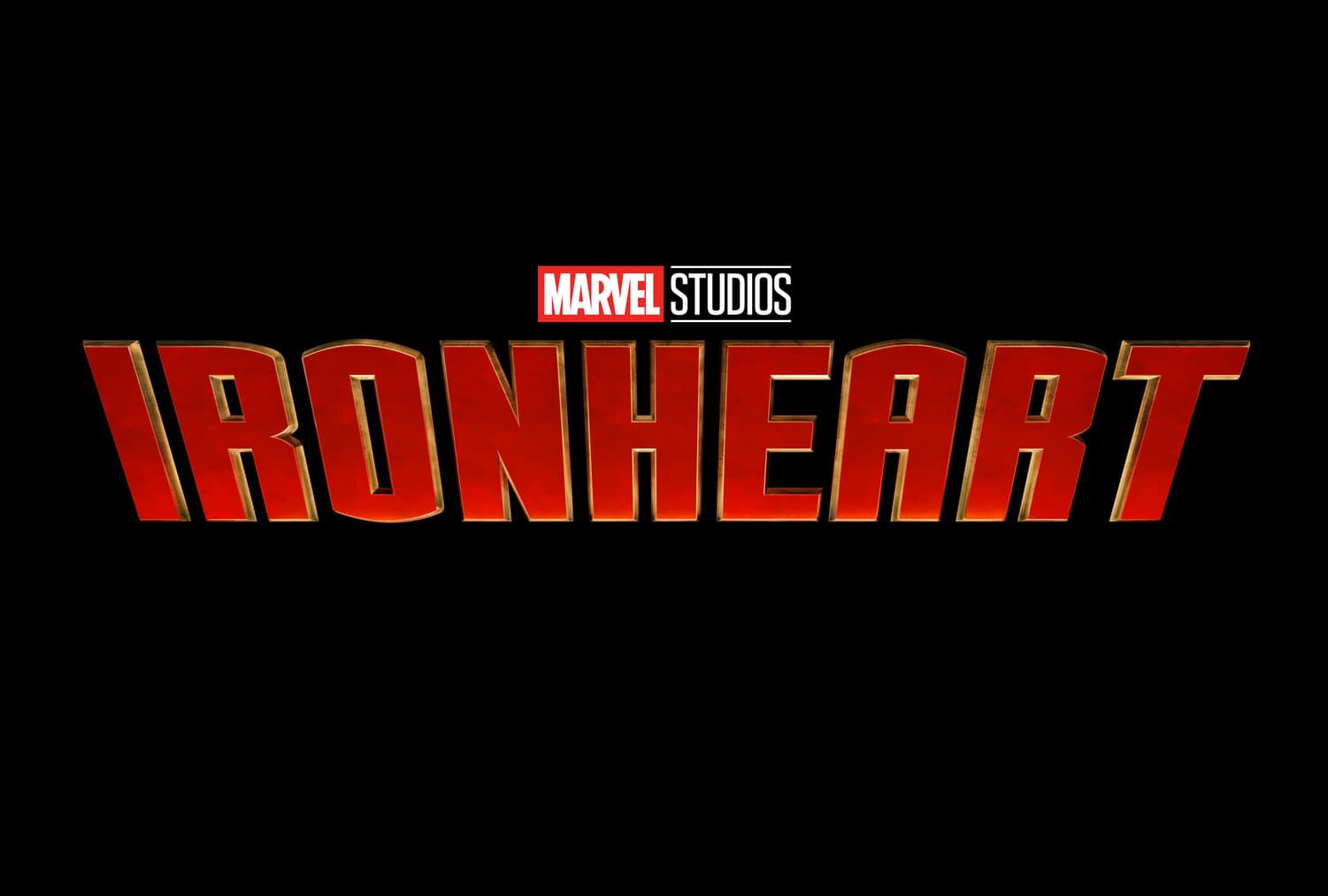 I Am Groot
I Am Groot features everyone's favorite baby tree in a series of original shorts coming to Disney+.
Fun for kids, probably not unlike Forky Asks a Question on Disney+. Loki
Loki is set to debut on Disney+ in May 2021 featuring the God of Mischief as he steps out of his brother's shadow in a new series that takes place after the events of "Avengers: Endgame." Tom Hiddleston returns as the title character, joined by Owen Wilson, Gugu Mbatha-Raw, Sophia Di Martino, Wunmi Mosaku and Richard E. Grant. Kate Herron directs Loki, and Michael Waldron is head writer.
Loki has been a fan favorite since 2012, and luckily we've not seen the last of him. During the time heist in Endgame, The Avengers Loki got his hands on the Tesseract and was able to escape. Much like the Doctor Strange in the Multiverse of Madness, I think we are going to start seeing consequences of messing with the time-space continuum in the Marvel Universe.
Moon Knight
Moon Knight is a new series created for Disney+. Directed by Mohamed Diab, the action-adventure features a complex vigilante who suffers from dissociative identity disorder. The multiple identities who live inside him are distinct characters who appear against a backdrop of Egyptian iconography.
This was potentially supposed to be the fourth character in the Netflix Defenders series of shows, instead of Iron Fist, but unfortunately we got that terrible show instead. Well, maybe that means that they will be able to try again here.
Ms. Marvel
Ms. Marvel, launching on Disney+ in late 2021, is a new series that introduces Kamala Khan—a 16-year-old Pakistani-American growing up in Jersey City. A great student, an avid gamer and a voracious fan-fiction scribe, she has a special affinity for superheroes, particularly Captain Marvel. But Kamala struggles to fit in at home and at school—that is, until she gets super powers like the heroes she's always looked up to. Life is easier with super powers, right? Iman Vellani stars as Kamala Khan aka Ms. Marvel; the cast also includes Aramis Knight, Saagar Shaikh, Rish Shah, Zenobia Shroff, Mohan Kapur, Matt Lintz, Yasmeen Fletcher, Laith Naki, Azher Usman, Travina Springer and Nimra Bucha. Episodes are directed by Adil El Arbi & Bilall Fallah, Meera Menon and Sharmeen Obaid-Chinoy.
Just like with Ironheart above, this show follows a teenage girl of color, becoming a superhero. Not only that, but as mentioned above as well, she will also make an appearance in Captain Marvel 2.
Secret Invasion
Secret Invasion is a newly announced series heading to Disney+ that stars Samuel L. Jackson as Nick Fury and Ben Mendelsohn as the Skrull Talos—characters who first met in "Captain Marvel." The crossover comic event series showcases a faction of shape-shifting Skrulls who have been infiltrating Earth for years.
So we found out in Captain Marvel that Skrulls, or shapeshifters, were secretly invading (hint hint) our society at multiple levels, by impersonating different people. Then in Spider-Man: Far From Home, set almost 30 years later, they have fully earned Nick Fury's trust enough to be his personal stand-in. Just how far have they gotten in that 30 years? Time to find out.
Shang-Chi and The Legend of the Ten Rings
Shang-Chi and The Legend of The Ten Rings, opening July 9, 2021, stars Simu Liu as Shang-Chi, who must confront the past he thought he left behind when he is drawn into the web of the mysterious Ten Rings organization. Directed by Destin Daniel Cretton, Shang-Chi and The Legend of the Ten Rings also stars Tony Leung as Wenwu, Awkwafina as Shang-Chi's friend Katy and Michelle Yeoh as Jiang Nan. The cast also includes Fala Chen, Meng'er Zhang, Florian Munteanu and Ronny Chieng.
As a reminder, the Ten Rings was the terrorist organization that was "lead" by The Mandarin in Iron Man 3, and also the ones that originally kidnapped Tony Stark in a cave in the first Iron Man.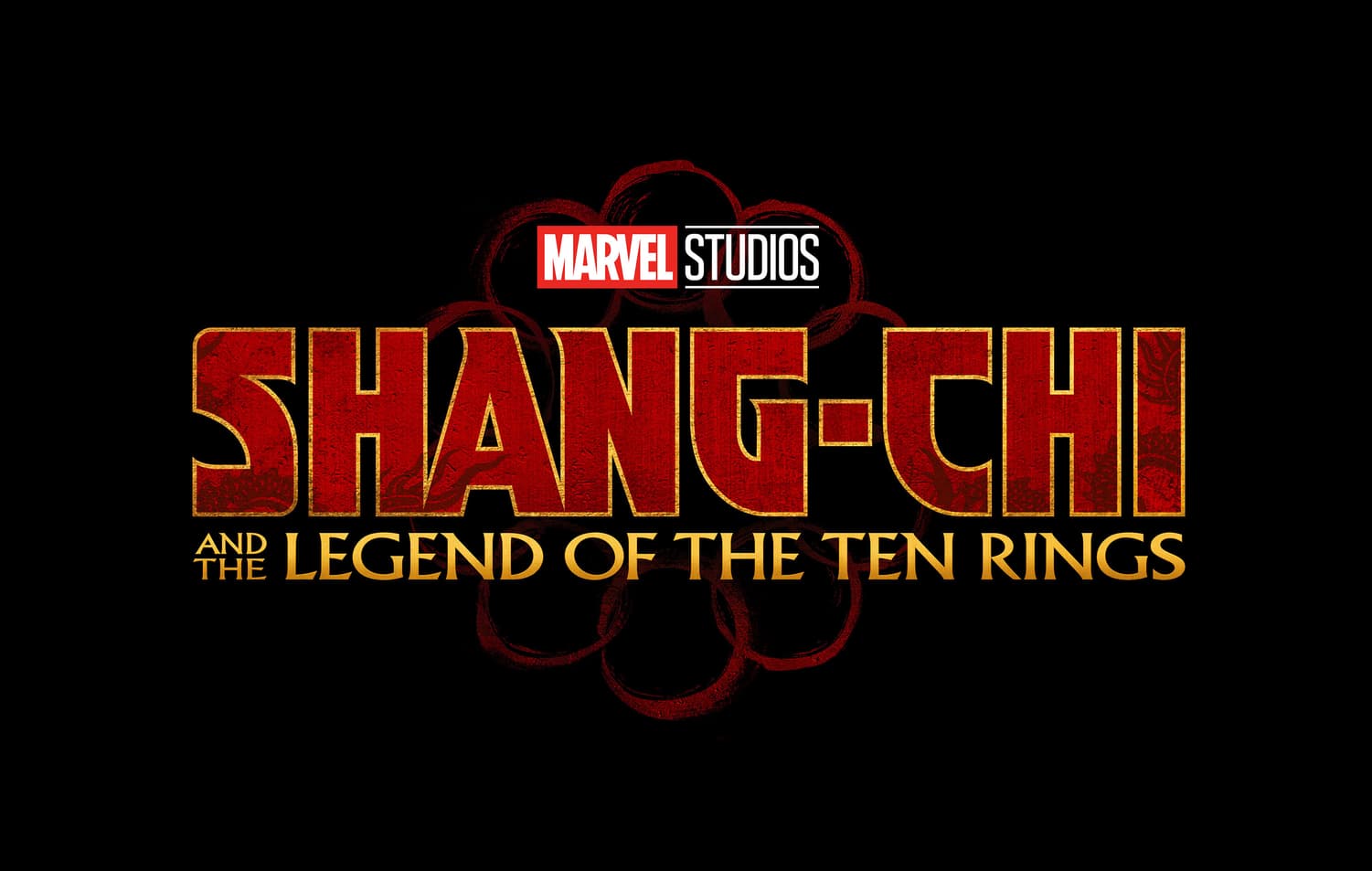 She-Hulk
She-Hulk, a new comedy series coming to Disney+, stars Tatiana Maslany as She-Hulk/Jennifer Walters, a lawyer who specializes in superhuman-oriented legal cases. She-Hulk will welcome a host of Marvel characters to the series, including the Hulk, played by Mark Ruffalo, and the Abomination, played by Tim Roth. The series is directed by Kat Coiro and Anu Valia; Jessica Gao is head writer.
The Abomination was the villain in the Incredible Hulk movie starring Edward Norton. There are only two reasons (until now) that movie is connected to the wider MCU. First, General Thaddeus "Thunderbolt" Ross, an antagonist in that movie, is the Secretary of State that presents the Sokovia Accords to the Avengers in Civil War. Secondly, there is a One Shot set between Iron Man 2 and The Avengers where Tony Stark has to convince Ross not to let The Abomination out of jail to join the Avengers. Well, now the Abomination is making a return after 12 years. Also, "superhuman-oriented legal cases" sounds like we might also get some Matt Murdock action (I'll explain more below).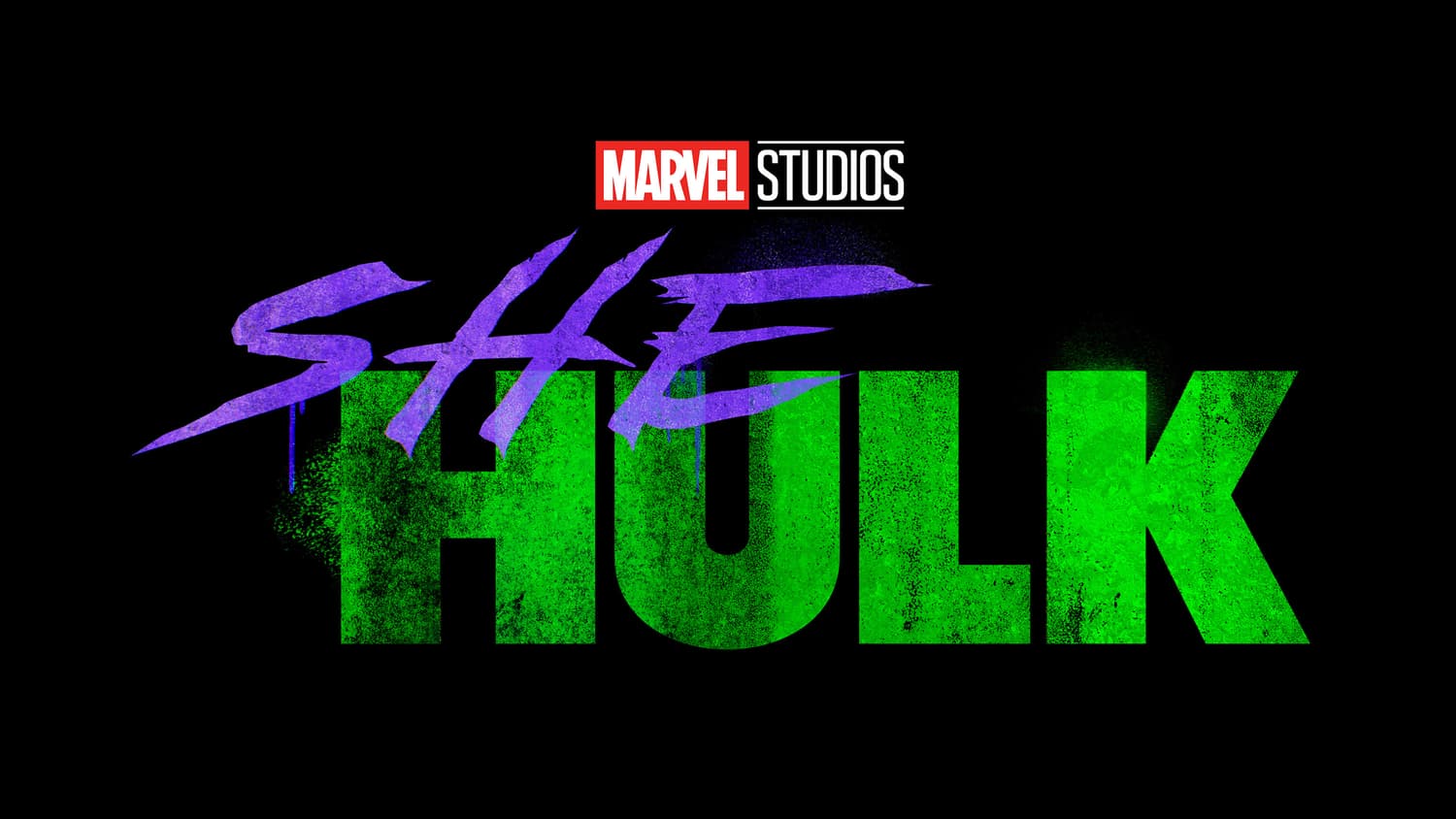 Spider-Man 3
While this hasn't been part of the Disney announcements (because Sony owns Spider-Man) there has been news here as well that we might as well talk about, seeing as it's still MCU.
Casting news includes Benedict Cumberbatch as his Doctor Strange (set after Multiverse of Madness), Jaime Foxx as his villain Electro in the Andrew Garfield Amazing Spider-Man 2, Alfred Molina as his villain Doc Ock in the Tobey Maguire Spider-Man 2, with of course J.K. Simmons returning as his J. Jonah Jameson from the Tobey Maguire Spider-Mans (from the end credits scene at the end of Far From Home).
There are also rumors that Maguire and Garfield themselves will be returning, as well as their respective love interests of Kirsten Dunst/Mary Jane, and Emma Stone/Gwen Stacy. Not only that, but rumors that Matt Murdock/Daredevil might be returning as well. I mentioned above, but Matt Murdock, a lawyer, has worked with Peter Parker before in the comics, and with all of the potential Peter Parker problems with his public persona, he could use a lawyer.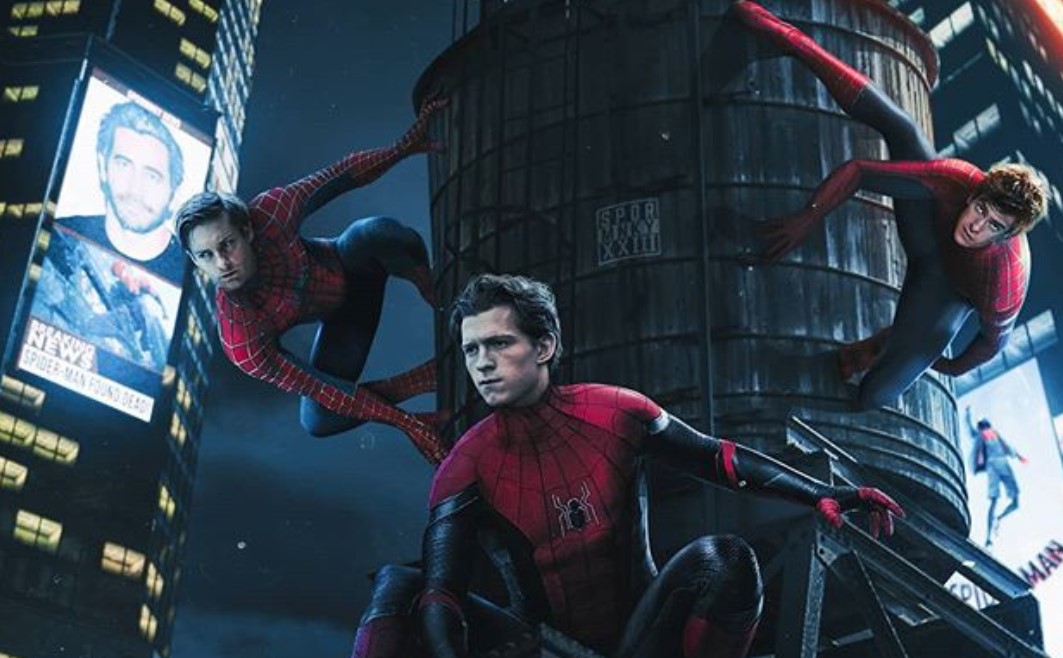 Thor: Love and Thunder
Thor: Love and Thunder, opening on May 6, 2022, begins filming next month with director Taika Waititi at the helm. Chris Hemsworth, Natalie Portman and Tessa Thompson return to their roles, joined by Christian Bale, who portrays villain Gorr the God Butcher
Natalie Portman will hold Mjolnir in the new movie, leading to Lady Thor! Also, Christian Bale, who you should know as the Christopher Nolan Batman. Also also, Lady Sif is returning, which means she didn't die in Ragnarok, which is awesome.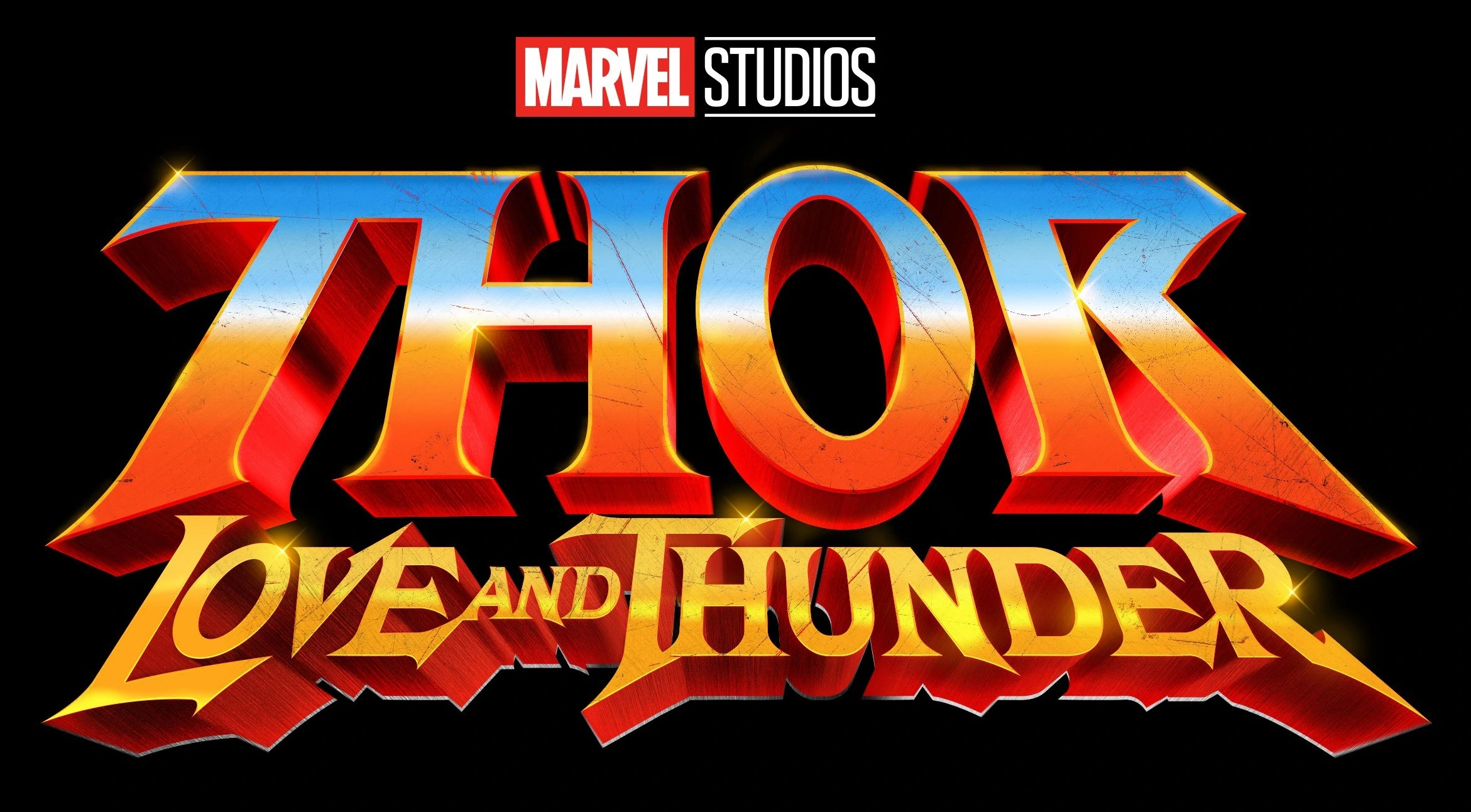 WandaVision
WandaVision, launching on Disney+ on January 15, 2021, is Marvel Studios' first series that continues to expand the MCU. Wanda Maximoff and Vision are two super-powered beings are living idealized suburban lives, but begin to suspect everything is not as it seems. Starring Elizabeth Olsen, Paul Bettany, Kathryn Hahn, Teyonah Parris, Kat Dennings and Randall Park, WandaVision is directed by Matt Shakman; Jac Shaeffer is head writer.
This is the show that is starting it all. Whatever the future of the MCU is, it starts here.
What If…?
What If…? flips the script on the MCU, reimagining famous events from the films in unexpected ways. Coming to Disney+ in Summer 2021, Marvel Studios' first animated series focuses on different heroes from the MCU, featuring a voice cast that includes a host of stars who reprise their roles. The series is directed by Bryan Andrews; Ashley Bradley is head writer
This is a super fun anthology series, based on actual comics that were fairly popular.
What are you most excited for? Let us know in the comments below!
Processing…
Success! You're on the list.
Whoops! There was an error and we couldn't process your subscription. Please reload the page and try again.