So, on December 10, Disney announced a whole lot of movies and shows for Marvel, Star Wars, Pixar, and many other properties. All of these announcements came during the "Disney Investor Day," as opposed to D23, which is where they usually make these announcements every other year.
I was going to talk about Tenet today, but because of this dumptruck of announcements, I thought we should just take a look at all of this instead, so that you are caught up on everything going on.
There are about 10 Star Wars, 10 Marvel, 15 Disney movies, and 15 Disney series. Today we are going to talk about all of the Star Wars announcements, on Monday we will cover the Marvel stuff, Wednesday will be all about Pixar, and then on Friday we will finish it off with the…everything else.
In order to give the full context to all of these announcements, there will be some spoilers for the films and shows, including The Mandalorian.
Different announcements will be exciting for different people, so these are in alphabetical order.
Some of these announcements were made before yesterday, but it's probably a good idea to look at everything in the pipeline, just so you have a full idea of what's going on.
The quotes are mainly excerpts from the Disney Investor Day Programming Fact Sheet.
The Acolyte
Leslye Headland, Emmy Award®-nominated creator of the mind-bending series "Russian Doll," brings a new Star Wars series to Disney+ with The Acolyte. The Acolyte is a mystery-thriller that will take viewers into a galaxy of shadowy secrets and emerging dark-side powers in the final days of the High Republic era.
This show will be lead by the same creator of Russian Doll, a time loop film from 2019. This will be a female-centric story, and will take place in a new part of the Star Wars timeline. The "High Republic" era was hundreds of years before The Phantom Menace, and so this is going to be a super-prequel, as we might explore some origins of Star Wars aspects that we took for granted. Technically Darth Plagieus (Darth Sidious' master) was alive during this era, so we might see him make an appearance as well.
Also, if you remember, during The Phantom Menace, the idea of the Sith returning was considered impossible, as they had been dead for centuries. Is this where they went into hiding, preparing for their return in the prequels?
Ahsoka
After making her long-awaited, live-action debut in "The Mandalorian," Ahsoka Tano's story, written by Dave Filoni, will continue in a limited series, Ahsoka, starring Rosario Dawson and executive produced by Dave Filoni and Jon Favreau.
Ahsoka Tano made her first appearance during The Clone Wars as Anakin's padawan. Throughout the show, we both saw Ahsoka rise in her Jedi abilities, as well as hints towards Anakin's fall to the Dark Side, as the show takes place between Attack of the Clones and Revenge of the Sith. While Ahsoka never completed her Jedi training, she is an amazing lightsaber duelist, with a strong connection to the Force. She appeared live-action in The Mandalorian's second season, played by Rosario Dawson, who will continue to portray her in the upcoming limited series.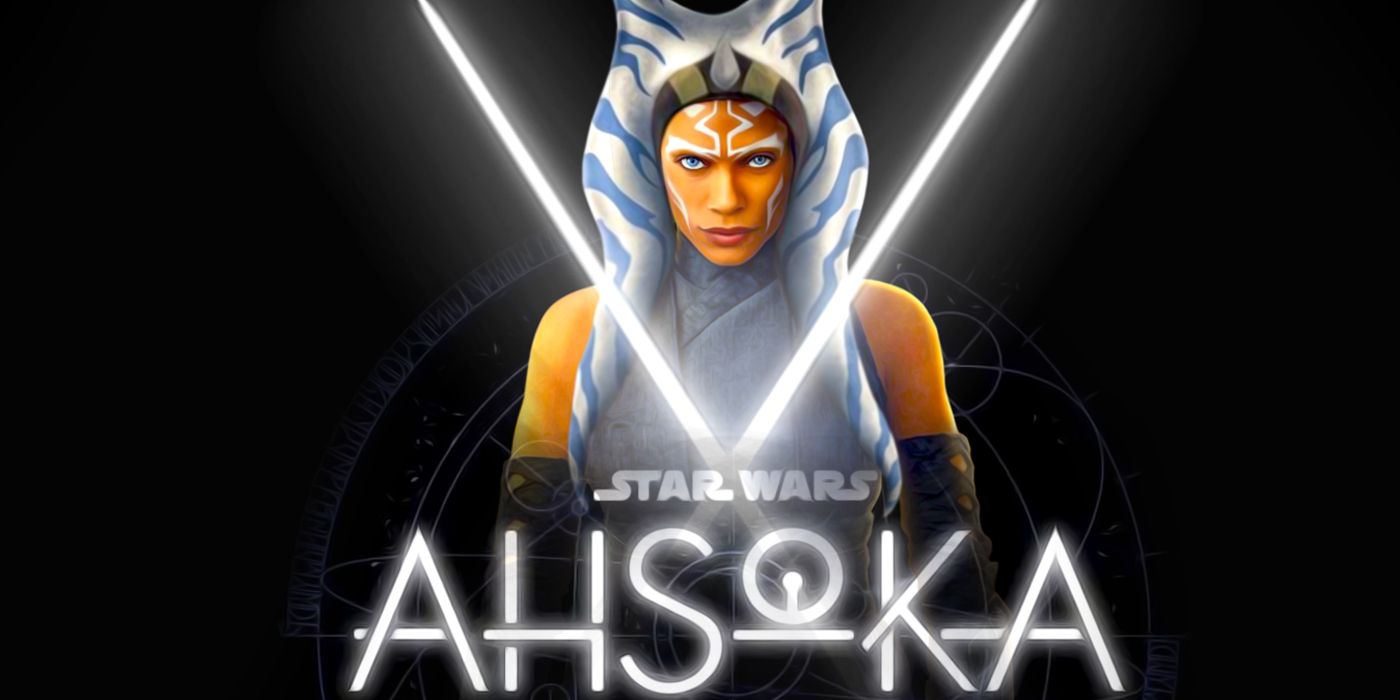 Andor
Andor, a tense nail-biting spy thriller created by Tony Gilroy, is set to arrive on Disney+ in 2022. Diego Luna, reprising the role of rebel spy Cassian Andor from "Rogue One: A Star Wars Story," will be joined by a fantastic new cast that includes Stellan Skarsgård, Adria Arjona, Fiona Shaw, Denise Gough, Kyle Soller and Genevieve O'Reilly as Mon Mothma.
In Rogue One, we followed two main characters. One was Jyn Erso, and the other was Cassian Andor. This show follows Cassian before the events of Rogue One, so before the Rebellion really starts to kick off. The show has Diego Luna return as Cassian, with Stellan Skarsgård (Erik Selvig in MCU), Fiona Shaw (Aunt Petunia in Harry Potter), Denise Gough (Yennifer in Witcher 3), and Genevieve O'Reilly returns as Mon Mothma.
The Bad Batch
The Bad Batch follows the elite and experimental clones of the Bad Batch (first introduced in "The Clone Wars") as they find their way in a rapidly changing galaxy in the immediate aftermath of the Clone War. Members of Bad Batch—a unique squad of clones who vary genetically from their brothers in the Clone Army—each possess a singular exceptional skill that makes them extraordinarily effective soldiers and a formidable crew. In the post-Clone War era, they will take on daring mercenary missions as they struggle to stay afloat and find new purpose. This animated series will arrive exclusively on Disney+.
As a sequel to The Clone Wars, this is really cool because it was The Clone Wars that really kept the Star Wars fandom rolling after the Prequel Trilogy, but before the Sequel Trilogy. Having a direct sequel to this show will be very exciting, and will show the immediate results to Order 66 that we haven't seen much of.
A Droid Story
As Lucasfilm continues to develop new stories, the intersection of animation and visual effects offers new opportunities to explore. Lucasfilm Animation is teaming up with Lucasfilm's visual effects team, Industrial Light & Magic, to develop a special Star Wars adventure film for Disney+, A Droid Story. This epic journey will introduce us to a new hero, guided by legendary duo R2-D2 and C-3PO.
We don't know much about this, but like many Disney-based journey stories, I'm sure this will be adorable, with many great moments for small kids (I'm getting a strong The Good Dinosaur vibe already).
Lando
The galaxy's favorite scoundrel, Lando Calrissian, will return in Lando, a brand-new event series for Disney+. Justin Simien, creator of the critically-acclaimed "Dear White People" and a huge Star Wars fan, is in the early stages of developing the project.
I'll be honest, I never really understood what everyone loved about Lando Calrissian so much, until I saw Solo, and Donald Glover's portrayal was just nothing but cool. I'm not sure if Glover is returning, but if they can recreate the style he had in Solo, I know I'm excited.
Obi-Wan Kenobi
Ewan McGregor returns in the iconic role of Jedi Master Obi-Wan Kenobi for a special event series on Disney+. Officially titled Obi-Wan Kenobi, the series begins 10 years after the dramatic events of "Star Wars: Revenge of the Sith" where he faced his greatest defeat, the downfall and corruption of his best friend and Jedi apprentice, Anakin Skywalker turned evil Sith Lord Darth Vader. The series is directed by Deborah Chow, who helmed memorable episodes of "The Mandalorian," Season 1, and features the return of Hayden Christensen as Darth Vader.
Ever since they announced there would be Star Wars anthology movies (Rogue One and Solo), fans have been begging for the return of Obi-Wan. We know a bit of what happened to him between the end of Revenge of the Sith and A New Hope because of his appearances in the canon Star Wars comic, where there are three issues titled "From the Journals of Old Ben Kenobi." Obi-Wan stayed in hiding in the Dune Sea, where he protected Luke from Jabba's goons and bounty hunters. There is also a non-canonical comic where Obi-Wan fights a semi-bionic Darth Maul once again on Tatooine. This might be used as an idea source, since we found out in Clone Wars and Solo that Darth Maul did, in fact, survive and now has bionic legs.
"The most beautiful thing of all [about the series] is that it's brought me back together with Hayden."
The Rangers of the New Republic
Set within the timeline of "The Mandalorian," Rangers of the New Republic is a new live-action series from executive producers Jon Favreau and Dave Filoni that will intersect with future stories and culminate into a climactic story event.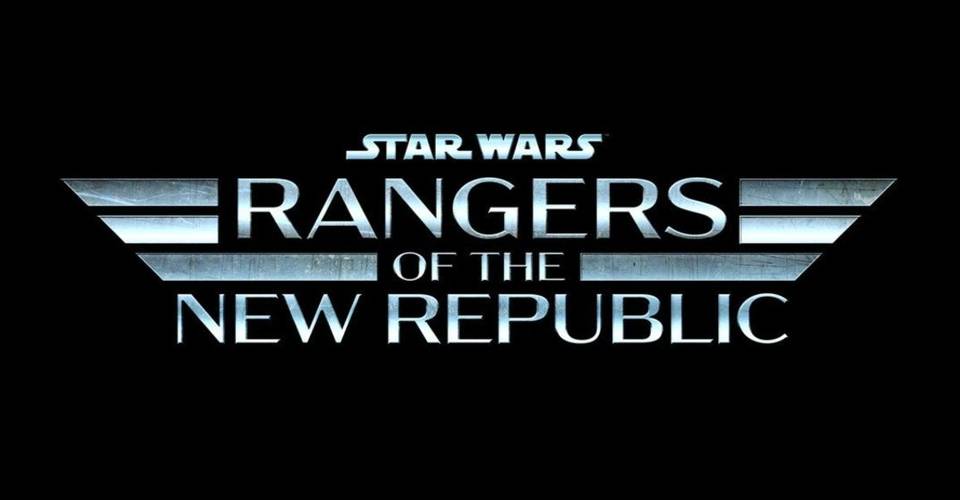 Rogue Squadron
The next Star Wars feature film to hit the big screen will be Rogue Squadron, directed by Patty Jenkins. The story will introduce a new generation of starfighter pilots as they earn their wings and risk their lives in a boundary-pushing, high-speed thrill-ride, and move the saga into the future era of the galaxy. Rogue Squadron arrives in theaters Christmas 2023.
Patty Jenkins, you should know, directed Wonder Woman, as well as its upcoming sequel. Anyone else getting Top Gun vibes?
Taika Waititi
A brand-new Star Wars feature with acclaimed filmmaker and Academy Award® winner Taika Waititi is in development. "Taika's approach to Star Wars will be fresh, unexpected, and…unique," said Kathleen Kennedy. "His enormous talent and sense of humor will ensure that audiences are in for an unforgettable ride."
There's not even a name to this movie, but that shouldn't make you any less excited. Taika Waititi recently became popular for his movies Thor: Ragnarok and Jojo Rabbit, as well as his movie turned series What We Do In The Shadows, and his upcoming MCU film Thor: Love and Thunder. This also isn't his first foray into Star Wars, as he both played IG-11 in an episode of The Mandalorian, as well as directed the eighth episode of the show "Redemption," the first season finale.
Star Wars: Visions
Presenting all-new, creative takes on the galaxy far, far away, Star Wars: Visions will be a series of animated short films celebrating Star Wars through the lens of the world's best anime creators. The anthology collection will bring 10 fantastic visions from several of the leading Japanese anime studios, offering a fresh and diverse cultural perspective to Star Wars.
Star Wars Anime Anthology!?! This sounds amazing, and I can't wait!
What are you most excited for? Let us know in the comments below!