So, on December 10, Disney announced a whole lot of movies and shows for Marvel, Star Wars, Pixar, and many other properties. All of these announcements came during the "Disney Investor Day," as opposed to D23, which is where they usually make these announcements every other year.
There are about 10 Star Wars, 10 Marvel, 15 Disney movies, and 15 Disney series. Today we are going to talk about all of the Live Action announcements, as last Friday we covered the Marvel stuff, Monday was Star Wars, and Wednesday was Pixar and other animated.
Some of these announcements were made before yesterday, but it's probably a good idea to look at everything in the pipeline, just so you have a full idea of what's going on.
The quotes are mainly excerpts from the Disney Investor Day Programming Fact Sheet.
Indiana Jones
Lucasfilm is currently in pre-production on the next installment of Indiana Jones. At the helm is James Mangold, director of the Academy Award®-winning "Ford v Ferrari," and Indy himself, Harrison Ford, will be back to continue his iconic character's journey. Indy will arrive July 2022.
Part of me wishes that they had switched to Shia LaBeouf after the last movie. Part of me wishes they reboot the story with Chris Pratt instead. Either way, this movie is directed by the same guy that did Logan, so I have faith this will be the best sendoff of the character we could ask for.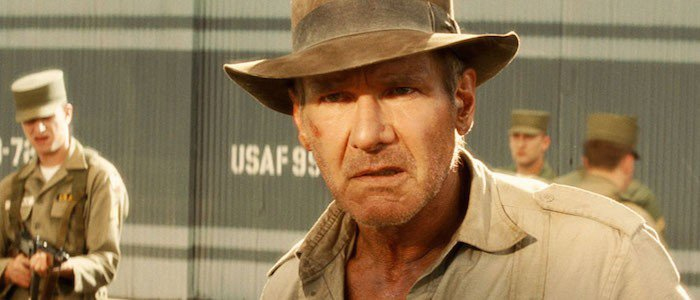 Jungle Cruise
Jungle Cruise takes audiences on a rollicking thrill-ride down the Amazon with wisecracking skipper Frank Wolff and intrepid researcher Dr. Lily Houghton. Jaume Collet-Serra directs the film, which stars Dwayne Johnson, Emily Blunt, Edgar Ramirez, Jack Whitehall, with Jesse Plemons, and Paul Giamatti. Disney's Jungle Cruise is slated for July 2021.
Charisma flies off the screen. Not sure if this will be good, but I do know it will be fun!
Percy Jackson and the Olympians
This new series explores the epic adventures of a modern-day demigod, based on the bestselling book series by Rick Riordan from Disney Publishing Worldwide, with over one hundred million copies of his books now in print.
The previous adaptation left a bit to be desired. However, I loved these books, so I'm going to give them another good chance here. Camp Half-Blood members, unite!
Cruella
Cruella dives into the rebellious early days of one of the most notorious—and notoriously fashionable— villains, the legendary Cruella de Vil. Oscar® winner Emma Stone stars as Estella, aka Cruella, opposite Oscar winner Emma Thompson as the Baroness, the head of a prestigious fashion house who plucks Estella from obscurity as a burgeoning designer. It's set against the backdrop of 1970s punk-rock London, and director Craig Gillespie delivers a unique take on this one-of-a-kind villain. Cruella is coming in 2021.
While the live action remakes have been hit-or-miss, I really liked Maleficent, because it told the story from a different point of view. Let's see if they can do it again. Besides, Emma Stone is super cool.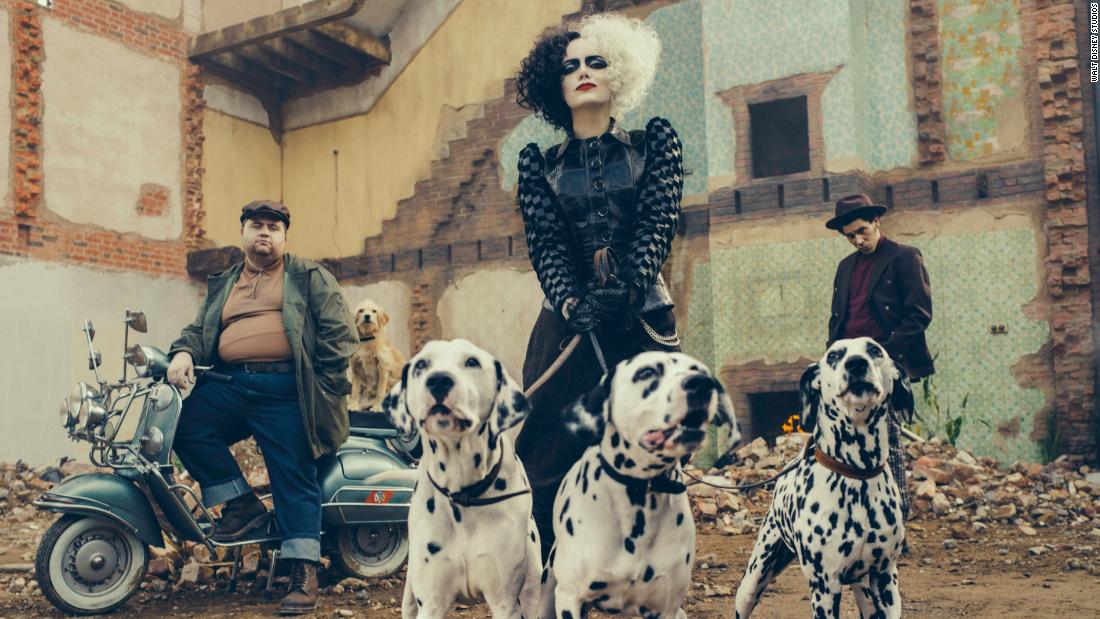 Disenchanted
Disenchanted, a sequel to the hit film "Enchanted," will stream exclusively on Disney+. Amy Adams returns as Giselle, who found her life flipped upside down when she fell out of her animated fantasy world and discovered herself stuck in real-life Manhattan.
Not to be confused with the animated Netflix series by Simpsons and Futurama, about a princess of a fantasy kingdom who gets into hijinks with her two sidekicks, an elf and a demon.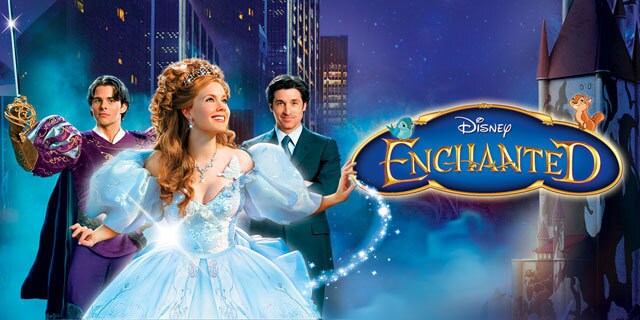 Willow
Willow, set decades after Ron Howard's 1988 movie, continues the spirit of adventure, heroics and humor of the original film in this new series debuting on Disney+ in 2022. Warwick Davis will return in the role of the great sorcerer, Willow Ufgood, with Jon Chu (director of the groundbreaking "Crazy Rich Asians") directing the pilot.
A classic fantasy film, that is definitely super campy, but bringing back Warwick Davis is a great sign it will be faithful to the original.
The Little Mermaid
The Little Mermaid returns Rob Marshall to the Disney fold with a live-action take on the animated classic. In the title role is multitalented singer and actor Halle Bailey, alongside a talented cast that includes Awkwafina, Daveed Diggs, Jacob Tremblay, with Javier Bardem and Melissa McCarthy. The film will feature the beloved Menken-Ashman songs from the animated original and some all-new music from Alan Menken and LinManuel Miranda as well.
I haven't been excited about many live action movies, but I'm willing to bet the songs will be enjoyable.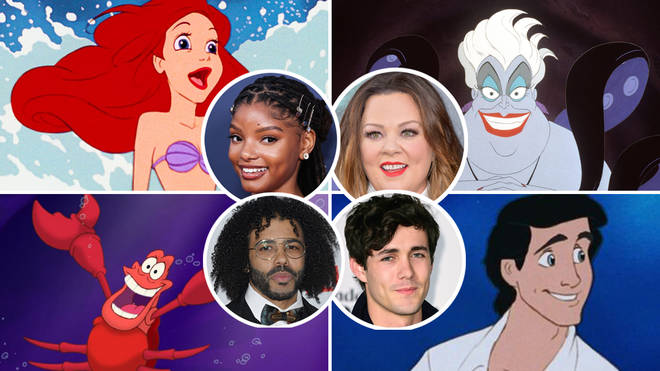 Pinocchio
Pinocchio is coming to Disney+ in a compelling new live-action retelling that will leverage state-of-the art CGI to bring Pinocchio to life. A living puppet, with the help of a cricket as his conscience, must prove himself worthy to become a real boy in a musical remake of the Disney animated classic. Robert Zemeckis directs and Tom Hanks stars.
Tom Hanks, yet again, wants nothing more than to be America's dad.
Beauty and the Beast
Starring Luke Evans and Josh Gad in the roles they made famous in the hit live action feature film, the music, romance, comedy and adventure of the Beauty and the Beast universe continues in this prequel that explores the kingdom in the years before the Beast and Belle's epic romance. We will witness the destinies of many familiar characters take shape as they cross paths with new characters — including an unconventional and modern take on the traditional "Disney Princess" – as they experience their own exciting epic adventures and romances, all set to an original soundtrack from Academy Award winning composer Alan Menken.
The Lion King Live Action Prequel
The Lion King live-action prequel is in development with an inspired take that revisits the iconic characters. Barry Jenkins, director of the Oscar®-winning "Moonlight," is set to helm the film. Hans Zimmer (whose long association with "The Lion King" goes back to the 1994 original), Pharrell Williams and Nicholas Britell will deliver the music.
Calling this live-action is still ridiculous, but here we are.
Cheaper by the Dozen
Cheaper by the Dozen, a reimagining of the hit comedy with "black-ish" producer Kenya Barris, will air on Disney+ in 2022. The story centers on a multiracial, blended family of 12, navigating a hectic home life while managing their family business. Gabrielle Union is set to star.
Hocus Pocus 2
Hocus Pocus 2, exclusively on Disney+, is the spooky sequel to the 1993 Halloween cult classic "Hocus Pocus." Adam Shankman is set to direct.
Sister Act 3
Sister Act 3, the third film in the beloved "Sister Act" series, is in development. Whoopi Goldberg is on board to star and produce, with Tyler Perry also signed on as a producer on the project. Sister Act 3 will premiere on Disney+.
The Mighty Ducks: Game Changers
Lauren Graham ("Gilmore Girls," "Parenthood") and Emilio Estevez (reprising his role from the original feature films) star in the next chapter of the hit Mighty Ducks franchise, premiering in early 2021. In present day Minnesota, the Mighty Ducks have evolved from scrappy underdogs to an ultra-competitive, powerhouse youth hockey team. After 12-year-old Evan is unceremoniously cut from the Ducks, he and his mom Alex set out to build their own ragtag team of misfits to challenge the cutthroat, win-at-all-costs culture of competitive youth sports.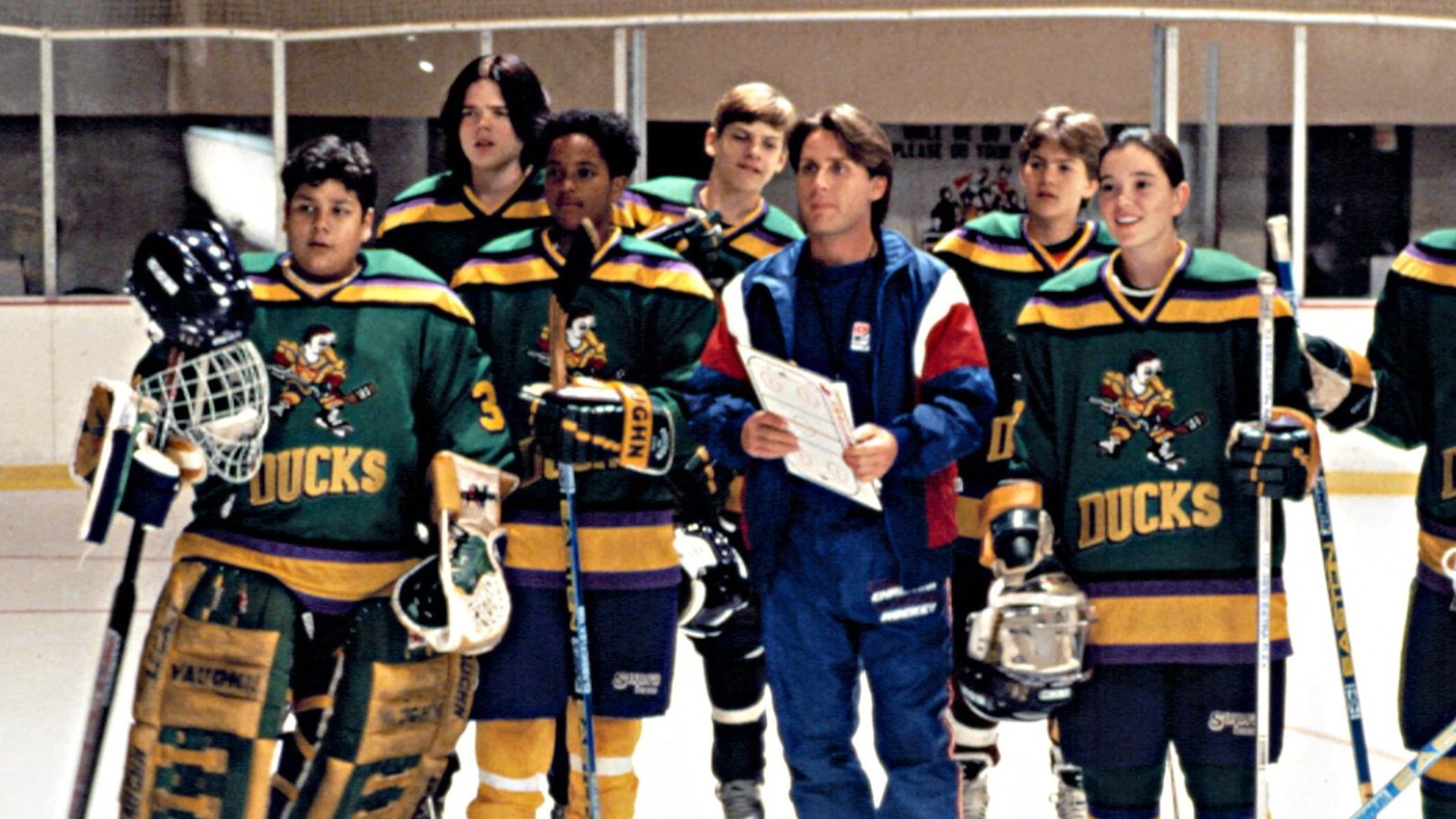 Turner and Hooch
When an ambitious, buttoned-up US Marshall inherits a big unruly dog, he soon realizes the dog he didn't want may be the partner he needs. Josh Peck stars as Scott Turner, son of Detective Scott Turner portrayed in the original 1989 film by Tom Hanks.
Three Men and a Baby
Three Men and a Baby, a modern take on the hilarious '80s comedy, will star Zac Efron and is slated for a 2022 release on Disney+.
#Zefron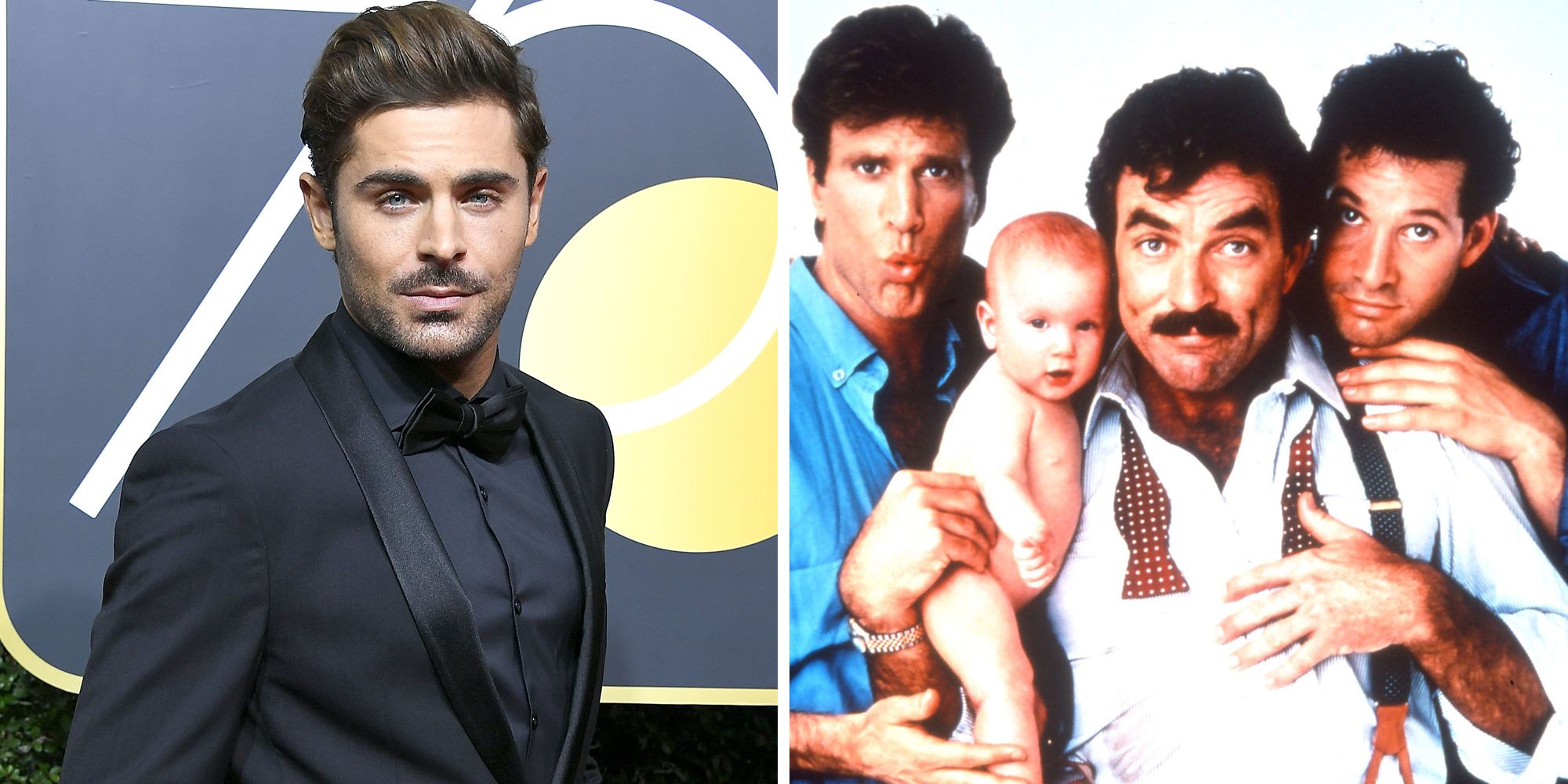 Swiss Family Robinson
From creators Ron Moore ("Outlander") and Jon Chu ("Crazy Rich Asians"), Swiss Family Robinson is a modern reimagining of the classic Disney film about a family shipwrecked on a desert island.
Genius: Martin Luther King, Jr.
From executive producers Brian Grazer and Ron Howard, the Emmy Award-winning Genius scripted franchise continues exclusively for Disney+ subscribers beginning with season four, which will explore the extraordinary life and immeasurable impact of Nobel Peace Prize winner Martin Luther King Jr., who led seismic change in the civil rights movement in America. It will explore how Reverend King, a Baptist minister, became one of the most influential and inspirational African American leaders in history. Genius dramatizes the fascinating stories of the world's most brilliant innovators, exploring their extraordinary achievements along with their volatile, passionate and complex personal relationships. The first season starred Geoffrey
Rush as Albert Einstein, season two starred Antonio Banderas as Spanish painter Pablo Picasso, and the highly anticipated third season will feature Cynthia Erivo as music icon Aretha Franklin.
Limitless with Chris Hemsworth
What if you could combat aging and discover the full potential of the human body? Global movie star Chris Hemsworth ("Extraction," "Thor," "The Avengers") explores this revolutionary idea in the new National Geographic original series, Limitless With Chris Hemsworth, created by Darren Aronofsky and hailing from his production company Protozoa Pictures and Jane Root's Nutopia. New scientific research is shattering conventional wisdom about the human body and offering fascinating insights into how we can all unlock our body's superpowers to fight illness, perform better and even reverse the aging process! This science is put to the test by Hemsworth, who, despite being in peak superhero-condition, is on a personal mission to learn how to stay young, healthy, strong, and resilient. Undergoing a series of epic trials and extraordinary challenges in order to understand the limits of the human body, he'll learn firsthand how we can live better
18 for longer by discovering ways to regenerate damage, maximize strength, build resilience, supercharge memory and confront mortality. Entertaining, immersive and life-changing, Limitless will rewrite the rulebook on living better for longer.
Sounds like Zac Efron's Netflix show Down to Earth.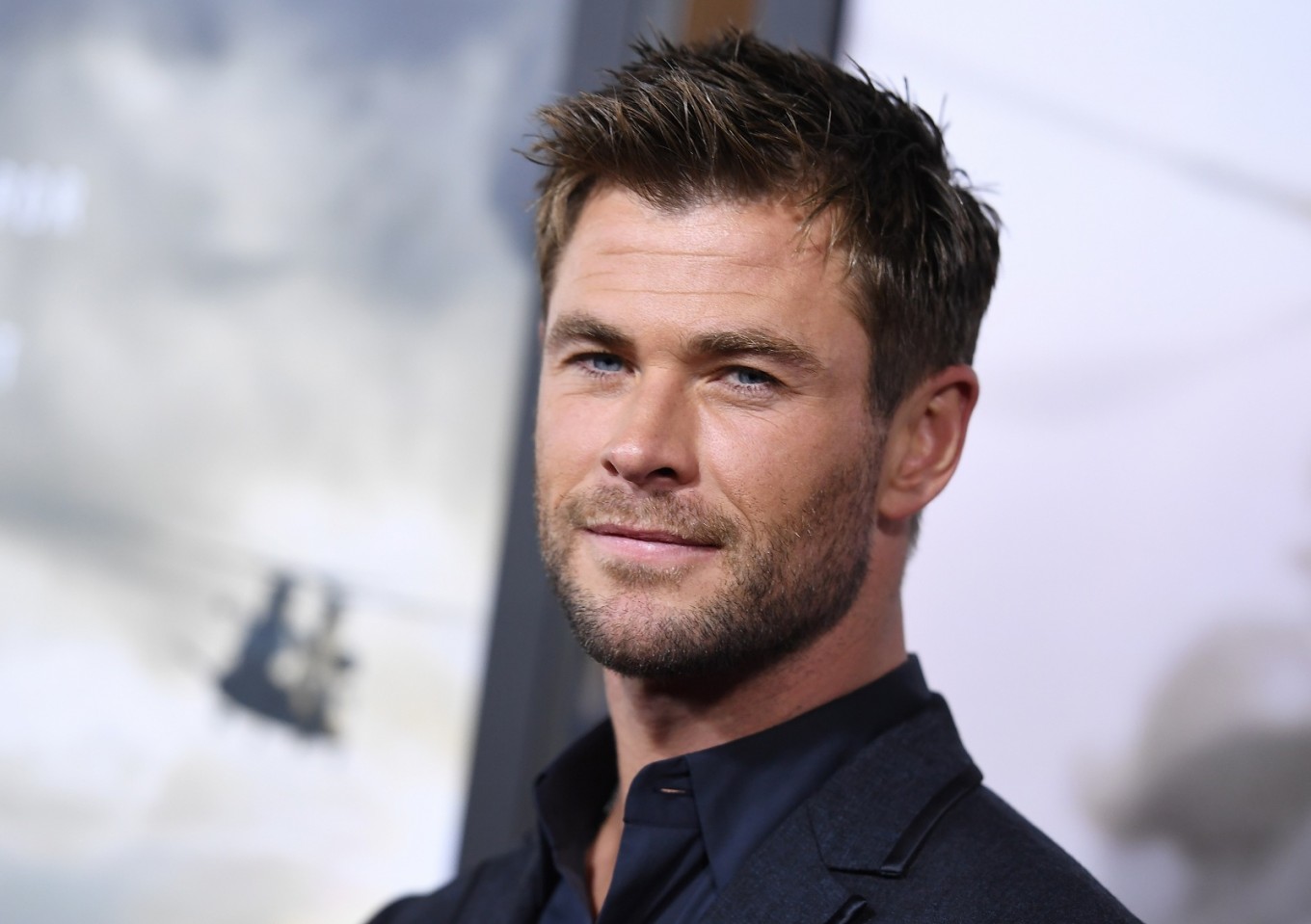 Flora and Ulysses
Flora & Ulysses is a delightful comedy-adventure based on the Newbery Award–winning book about 10-year-old Flora, an avid comic book fan and a self-avowed cynic, who rescues a squirrel with unique superhero powers. Flora & Ulysses stars Matilda Lawler and is directed by Lena Khan ("The Tiger Hunter"). The film makes its debut on Disney+ February 19, 2021.
Children of Blood and Bone
The Lucasfilm catalog is expanding further with a story that will introduce a new hero and explore an original world that feels perfectly paired with Lucasfilm storytelling: Tomi Adeyemi's New York Times bestselling novel Children of Blood & Bone. The story will center on a young African girl's heart-racing quest to restore magic to her forsaken people, the Maji. Lucasfilm will partner with 20th Century Studios on this coming-of age adventure.
The Mysterious Benedict Society
Placed undercover at a boarding school known as The Institute, a group of orphans must foil a nefarious plot with global ramifications while creating a new sort of family along the way. Based on the bestseller by Trenton Lee Stewart which Time Magazine called "one of the best young adult books of all time," the series stars Emmy® Award winner Tony Hale ("Veep," "Arrested Development") in the titular role and features a standout ensemble of young actors.
The Chris Paul Project
The Chris Paul project is a biographical film in development for Disney+ about NBA superstar Chris Paul. It follows Paul's deeply moving story of family, legacy and destiny that helped make him who he is today.
What are you most excited for? Let us know in the comments below!