Every year, I hear about a certain…celebration (?) in the UK called "Red Nose Day," and I've never been entirely sure what it's about. Well, I found out that it is today (Friday, March 19), so I decided to do some digging. Below is everything I've learned about this special day.
In 1985, Richard Curtis (wrote screenplay About Time) and Lenny Henry (British comedian) created a charity together to raise money against the famine in Ethiopia, called Comic Relief. The charity's primary tactic is through comedy, and has operated the celebration known as Red Nose Day every other year, since 1988. The first year was an evening of stand up comedy, starring Rowan Atkinson, Billy Connolly, Stephen Fry, and co-founder Lenny Henry, as well as performances by pop stars Kate Bush and Cliff Richard. This performance was via telethon, a televised fundraising event,
Since it's growth over the past three decades, the celebration and charity have gone through changes. The event has grown larger, where the first year the telethon raised 15 Million Pounds, the 2019 event raised over 63.5 Million, and the largest event (2011) raised over 108 Million. Over all the years, over 1 Billion Pounds have been raised during the Red Nose Day events.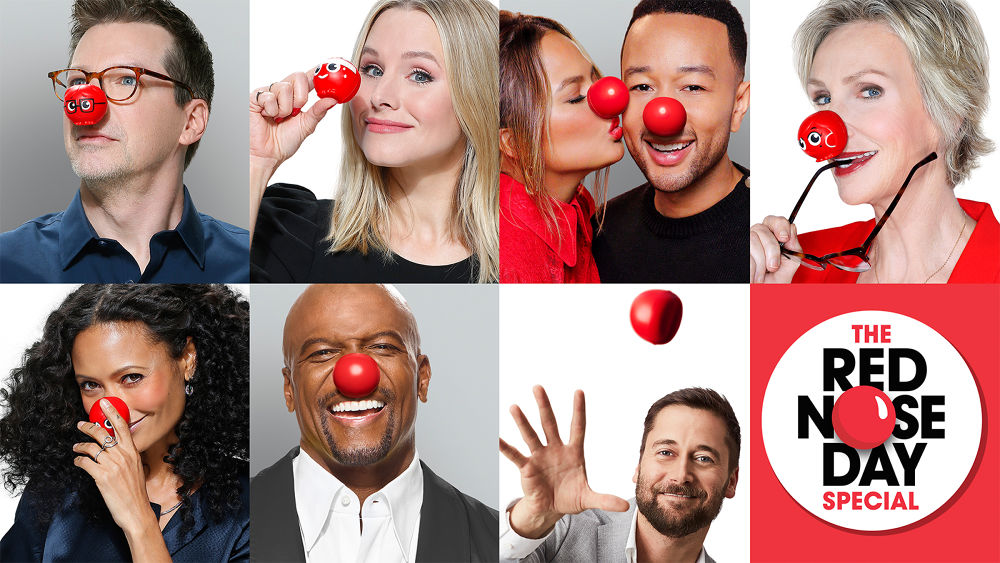 While the funds were initially for the famine in Ethiopia, it has since expanded it's purpose to fight for four main topics:
Improving Mental Health – Resources, and stigma
A Safe Place for Everyone – Creating homes for the homeless
A World Where Children Can Survive and Thrive – Food and medicine
Freedom From Fear, Violence, and Discrimination – Gender Equality
Since Last Red Nose Day in 2019:
More than 28,000 people were supported to access quality mental health services, both in the UK and in some of the world's poorest communities.
More than 3,5000,000 people have benefitted from increased access to, or awareness of improved maternal, neonatal, and child health services in Africa and Asia.
More than 27,000 people experiencing or at risk of homelessness were given access to safe accommodation and specialist support.
More than 53,000 people in the UK experiencing or at risk of domestic abuse were given access to specialist services.
Also, the popularity has jumped across the pond to the US, which has their own Red Nose Day every year (UK only celebrates on Odd years). Where the UK version celebrates in March, the American version is the last Thursday in May, and started in 2015. Several platforms have gotten involved, including American Ninja Warrior, Running Wild with Bear Grylls, and Hollywood Game Night. The US version has focused specifically on child poverty, helping kids in need.
Part of raising awareness for Red Nose Day is to, of course, wear a red nose, like a clown. Wearing them around (or even on your car) brings attention to the event, and each year you can buy a new one, which has a unique design each year, the proceeds of which goes toward the charity.
This year, along with buying the classic Red Nose, they are also selling some fun Pixar shirts, which go towards the cause as well.
Some amazing nerdy things have come out of the celebration of Red Nose Day.
J.K. Rowling wrote two Harry Potter spinoff books for Red Nose Day, Fantastic Beasts and Where to Find Them and Quidditch Through the Ages. These were both textbooks featured in the Harry Potter movies and books, and the former's success is what inspired the movie franchise of the same name.
Matt Mercer and Stephen Colbert teamed up and played a short game of Dungeons & Dragons to raise awareness.
Without getting political, some charities have come under fire for using the donations to pay the staff of the charity, instead of actually putting the money where funders believed it would go. This is why Comic Relief has followed a "Golden Pound Principle," which means that every dollar you donate is actually sent to the charity, and the staff and operating costs are paid via corporate sponsorships instead.
If you would like to Donate, click here. The base donation suggestions are £30 (about $40), £50 (about $70), and £100 (about $140), but there is a custom donation amount space.
Donate Today!