As all of us continue to stumble our way through the weird and unheard of times, those of us at The Nerdd are doing our best to bring our readers some positive and fun content. Not to discount the importance of what is happening in the world right now by any means, but to try and bring a little light to those that maybe don't have much to hold on to. One of the more recent developments in the good news world, was that on April 14th, PlayStation announced their "Play at Home Initiative." Many gaming platforms are doing similar offers, but as I grew up on the Sony consoles, I was ecstatic, and for good reason.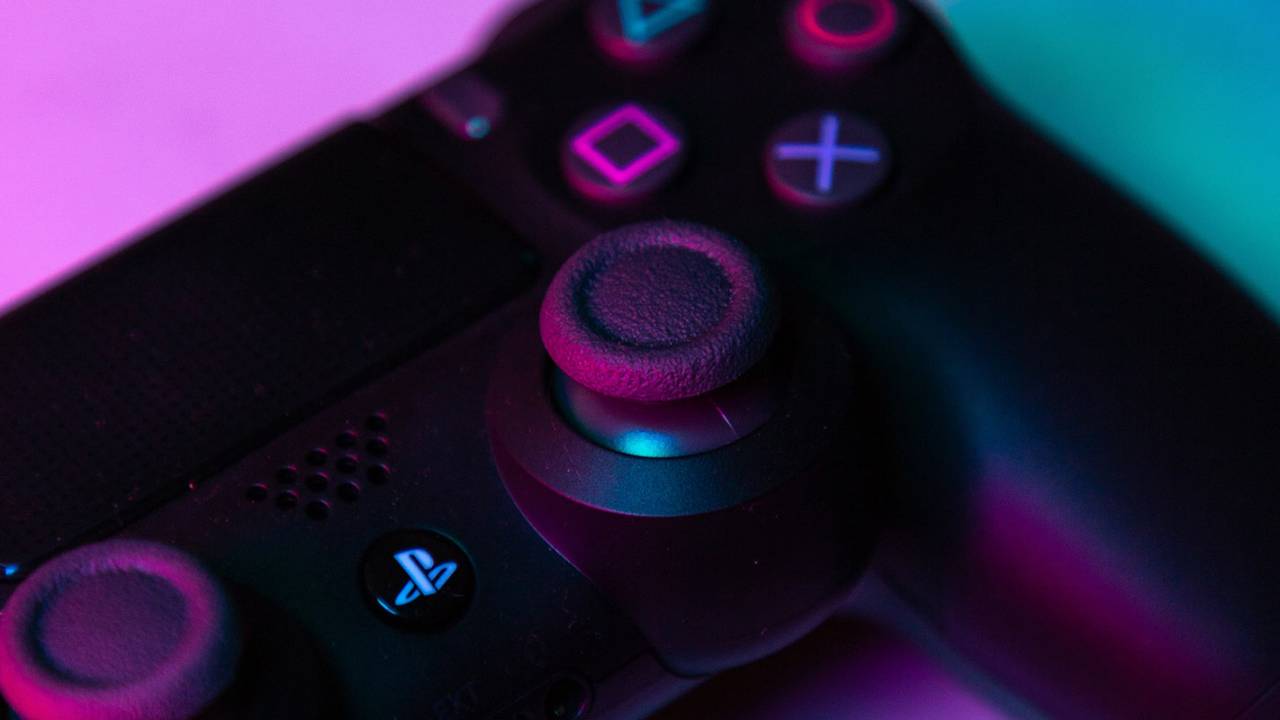 From April 15th to May 5th you are able to digitally download Uncharted: The Nathan Drake Collection and Journey for free!
Just make sure you do download them before the 5th, after that they won't be available. This initiative is very kind, and I believe the president and CEO of Sony Interactive Entertainment Jim Ryan put it very well:
As a thank you to all who are doing their part to lessen the impact of this pandemic, Sony Interactive Entertainment is pleased to announce the Play At Home initiative. Play At Home has two components: first, providing free games to help keep the PlayStation community entertained at home; and finally, establishing a fund to help smaller independent game studios who may be experiencing financial difficulties continue building great experiences for all gamers.
The Uncharted series is extremely popular and anyone who has gamed regularly will know about the treasure-hunting action packed award-winning games of Nathan Drake. As great as it is to play these games, I'd like to talk about the other game included with this; Journey. This game originally debuted in 2012 on the PS3, and is one of my all-time favorite games, and Jim Ryan said some very kind words about it:
…there's Journey a beautiful, celebrated adventure that is as moving as it is mysterious. The game's life-affirming message is timeless, and perhaps more important now than ever before.
Humble Beginnings
Journey was developed by Thatgamecompany and Santa Monica Studios, and it is the third game they developed. The studio was created in 2005 by just a handful of people, and the first game they released was Flow in 2006. This game involves an organism evolving as it consumes other things. It is almost therapeutic as the flow of the game, no pun intended, goes smoothly with music as you cruise through the ocean. Their second game released in 2009, Flower, is kind of a successor to Flow. You play as a flower petal flying through different levels gathering other petals exploring the world around you. As there is essentially no dialogue in these games, it's up to the players to determine what the games mean, though there are many visual and musical ques to help along the way.
Creation of Journey
Taking approximately three years with a team of around 18 people, Journey was released on March 13th, 2012. There was quite a lot of stress with the project, with tensions and overdue deadlines around; but as it came together, the overarching story became clear and was realized. Several of the game testers cried when it was finished, as it it truly a journey for the in-game character and for the player. As there were countless hours put into the design of the game taking inspiration from Japanese gardens, there was also much thought put into the music. As the character traverses through different levels, the music follows in such a way that as you're discovering different areas, and the music unfolds in discovery as well.
The Game
Journey is truly phenomenal in all aspects, and has had many awards given to the production to further show its ingenuity. The soothing gameplay, the visuals, the soundtrack, the life lessons learned along the way; it has brought me tears of joy on a few separate occasions. You start as a robed character sitting in the sand, a huge mountain before you. It is vaguely introduced that you're supposed to make your way to this mountain, and the journey begins. One thing I love about this game is that as per Thatgamecompany's previous record, there are no spoken words. There are a number of cut-scenes that use a beautiful, almost tapestry, way of telling the story of the life-forms that once resided there.
If you speed run the game you can finish somewhere between 45 minutes to an hour, and it isn't difficult by any means. However, when playing this game, I would highly recommend exploring the world and marveling at the amazing visuals. As you're mostly in a desert landscape, which at first glance wouldn't seem like much, the way the designers made the sunsets, the city that's buried in sand, and the underground caverns is flawless. Many of the interactions that you have with the landscape feel as if you're on the ocean as well (if the ocean was made out of gold that is), which is so creative given it is a barren wasteland.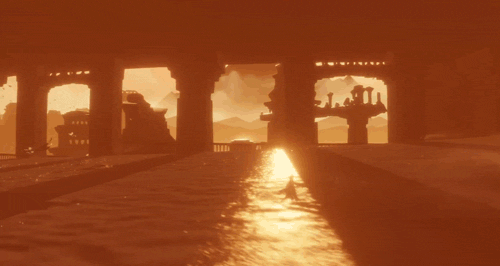 Another great aspect of the game is that you are able to play with others (real people!), but in a very limited way. If you are playing when another person is, you may be connected to their game on whatever level you're on. You can only play with one person at a time, and you have no way of communicating with them besides a small musical note your character can emit. Once you finish the game it will tell you who you encountered along the way. Sharing the game with an unknown person is an entirely different perspective of the story; you can help each other and give each other strength. Completing the game with a friend can almost be a spiritual experience, and as that may seem odd to explain that way, you'll have go on that endeavor yourself!
The last thing I love about Journey is the way it uses music to express the emotions and lessons learned throughout the game. It's difficult to explain without hearing the soundtrack yourself, but an overarching cello theme fundamentally represents the main character. The orchestration reveals more complexity throughout the game, with more being added as you interact with the landscape and reaches a beautiful climax at the end, completing the character as well. The composer for the game, Austin Wintory, certainly took great care with these compositions, and all of the aspects together create this remarkable masterpiece of a game.
Journey is a beautiful game, that is free right now for PS4 players, and I urge you to go experience the game for yourself.
What is your favorite part of Journey? Let us know in the comments below!