Movie theaters, as well as movies themselves, are in an awkward spot right now. The majority of the public want to stay away from large crowds, and that includes both movie goers, as well as movie makers. As you are aware, when all businesses were put on hold, all of our movies, which can (almost) only be seen at movie theaters had to be delayed. Even now that theaters are opening, new movies don't yet want to play, so people aren't going to the theaters anyway.
For some background, AMC Theaters, the largest movie theater chain in the world, is on threat of going bankrupt due to the fact that they can't open any of their theaters for the past three months. Now, as people are starting to file back into businesses, Social Distancing still requires people be spaced out, limiting the maximum capacity of those businesses. Most theaters are only allowing themselves to be filled to 25% of what they previously could hold. Because of that, even if a new movie comes out, and they sell out all their theaters, they will only be getting 1/4 of what they traditionally received. That's not enough for movies to make their money, so they are holding off a little while longer, even though theaters are open. So instead, many theaters are playing older movies, such as The Lord of the Rings, or last week, the first Jurassic Park was the biggest film in the US for the first time in 30 years.
So because this is such a bizarre time for movies and theaters, I thought we could take a look at what happened to movies, what's currently happening to movies, and what will likely happen to movies, due to the Corona Pause.
What We Still Got
Of course, not all entertainment came to a full standstill. Live shows, or talk shows, still were able to continue, such as The Tonight Show, or even Saturday Night Live. These came out as very Lo-Fi versions of their shows, which are excusable as the shows were recorded in the homes of performers, who don't always have high quality recording equipment.
More low budget films were pushed onto streaming platforms, such as Scoob! or Artemis Fowl. These are movies that weren't expected to make hundreds of millions of dollars anyway, so the views that continue subscribers coming back to the platform is often seen as being close enough. Often advertising costs are brought down, because people are already logging in to stream something, so all you have to do is promote the content on the service itself. The reason big budget films aren't following suit, is because the amount you make per-person in a theater is more than on streaming. So if you know lots of people are going to see the movie anyway, then it's better to just wait until they can go back to theaters.
Lastly, there were a few shows that were still being made, that we saw, only because the project was already in post-production, meaning the filming had finished, and all they had to do was edit it together. This is usually doable from home, especially if the movie or show doesn't require a ton of special effects. Snowpiercer was announced as paused when the Corona Pause first started, but they were able to finish the project remotely, so we could still watch it now.
What We Almost Had
The biggest movies that we were supposed to have enjoyed by now, but haven't been able to, include No Time to Die, F9, Black Widow, and more. All of these movies have been delayed to either later this year, to the summer of 2021, because summer movies tend to make more at the box office. Also, it's easier to push a movie back far enough that you are confident it will play, than to reschedule multiple times, as you realize that your original change of plans wasn't enough.
All eyes are currently on Christopher Nolan's new project, Tenet, as he is very adamant about getting his movies out in July, as his birthday is July 30. As movies were first getting pushed back, the earlier films were announced first, and then as the Corona Pause showed no signs of slowing down, more and more films were pushed back. However, Tenet (and Mulan) was the next film in line to make a decision, and that decision was delayed a long time. Even now, Nolan allowed his movie to be delayed, but only by two weeks, so it's still within July. All the films after July are waiting to see what will happen. Is the next Nolan film enough to inspire moviegoers to return to the theaters, or are we going to have to wait even longer to get the theater experience back?
As far as other release dates, here is what we know has been delayed.
Mulan – July 24
Falcon and Winter Soldier – August
Wonder Woman 1984 – August 14
New Mutants – August 28
A Quiet Place Part II – September 4
Black Widow – November 6
Soul – November 20
No Time to Die – November 20
Free Guy – December 11
West Side Story – December 18
Top Gun: Maverick – December 23
Morbius – March 19, 2021
Spiral – May 21, 2021
In the Heights – June 18, 2021
Summer Olympics – July 23, 2021
There are three things worth noting with the list above. First that Mulan is scheduled to come out before Tenet is, probably because Disney doesn't want it to appear that they are making decisions based on what Warner Bros. and Christopher Nolan are doing, but I think that the "Play or Delay" decision for both movies will happen very close to each other.
In the Heights, a modern Broadway stage-to-screen movie, which is about Hispanic-Americans living in New York City was going to be heavily compared to Steven Spielbergs remake of West Side Story. However, now that the two movies are six months apart, the conversation might not be as prevalent as it could have been. This might be lucky for Spielberg, as I believe the modern remake, by the creator of Hamilton, might be more popular and better received.
Lastly, the last time that the Olympics were rescheduled was in 1916, 1940, and 1944, all for World War I and World War II respectively. It is unprecedented that the Olympics were pushed back over anything else, but what isn't unprecedented nowadays?
What Was Paused
For movies that were originally planned to come out next year, they were still in production, meaning they were still being filmed. However, in the same way that people can't go to work (unless you are an essential service), movies require hundreds, if not thousands, of workers to gather together to make a movie happen. What's cool, however, is that in seeing all the movies and shows that had to pause production, we have a clear view of all the titles coming our way in the next 1-2 years.
Even though many of the movies from the last section were pushed back to when these films would have originally been released, because these are also being delayed, there won't be a doubling up of movies, just a full push back of all the movies.
The Wheel of Time – Sometime 2020
Y: The Last Man – Sometime 2020
Shang-Chi and the Legend of the Ten Rings – May 7, 2021
Venom: Let There Be Carnage – June 25, 2021
Jurassic World: Dominion – July 11, 2021
Uncharted – July 16, 2021
Jungle Cruise – July 30, 2021
The Batman – October 1, 2021
Spider-Man 4 – Novemeber 5, 2021
Fantastic Beasts 3 – November 12, 2021
Avatar 2 – December 17, 2021
The Witcher Season 2 – Sometime 2021
Stranger Things Season 4 – Sometime 2021
The Little Mermaid -Sometime 2021
Doctor Strange and the Multiverse of Madness – March 25, 2022
Matrix 4 – April 1, 2022
John Wick 4 – May 27, 2022
Indiana Jones 5 – July 29, 2022
Into the Spider-Verse 2 – October 7, 2022
The Forever Purge – No New Date Set
Peter Pan & Wendy – No Date Set
A few things of note regarding these movies. Firstly, Jurassic World: Dominion has announced that they are resuming filming, while including measures to increase the health and safety of the cast and crew. This marks the first major return to production in Hollywood, which has led to a number of memes about opening too early.
Secondly, Matrix 4 and John Wick 4 were originally going to be released on the same day, both starring Keanu Reeves, which was going to be a very interesting experience for us all. Now, however, the films are almost two months apart, which instead means we'll all be talking about Keanu for a while there.
James Cameron announced, all at once, that he had plans for Avatar 2-5, where 2&3 would have been filmed concurrently, as well as 4&5. When he made the announcement, he stated that they were to be released in 2020, 2021, 2023, and 2024 respectively. Of course now that's going to be pushed back for all four.
Amazon's new Lord of the Rings show hadn't announced a release date, however, all of their filming, just like the movies, were in New Zealand. New Zealand made some waves as they quickly and completely shut down their entire country, and because of that, they are already practically back to normal, meaning that they might resume filming soon, and the show might not have as big of a Corona Pause as the rest of the list.
What Might Come
Now, we've talked about a lot of movies that have been announced, and pushed back. However, it takes a long time to make movies, and there are a lot of steps before a movie is announced. Because studios can't really buy new titles, as they aren't making any money, that means that the writing and preparing of movies, those in pre-production, are getting a lot of extra time to prepare. The way I see it, this can be really good news. Either by the time studios are ready to purchase screenplays again, writers will have been able to really improve their scripts, and we will be getting some high quality storytelling, or they will be able to write a lot of scripts, which means we might be getting some really cool movies in a few years.
However, a downside to this, is that the movies that were in the planning stages, as well as movies in production currently, will all be starting at the same time, once studios can resume filming. I worry what this means for actors, directors, or other key crew, because they might have signed on to do one movie now, and another movie in a few months or a year, as their schedules are often very carefully created to fill their time, but with no overlap. That is why it's always newsworthy when a film has to have reshoots, because often the actor is already onto their next project, and can't shave their new mustache. Will studios be fighting over actors, and we get more bad CGI moments like in Justice League, or will we be hearing about a lot of recasting? Unfortunately for us, only time will tell.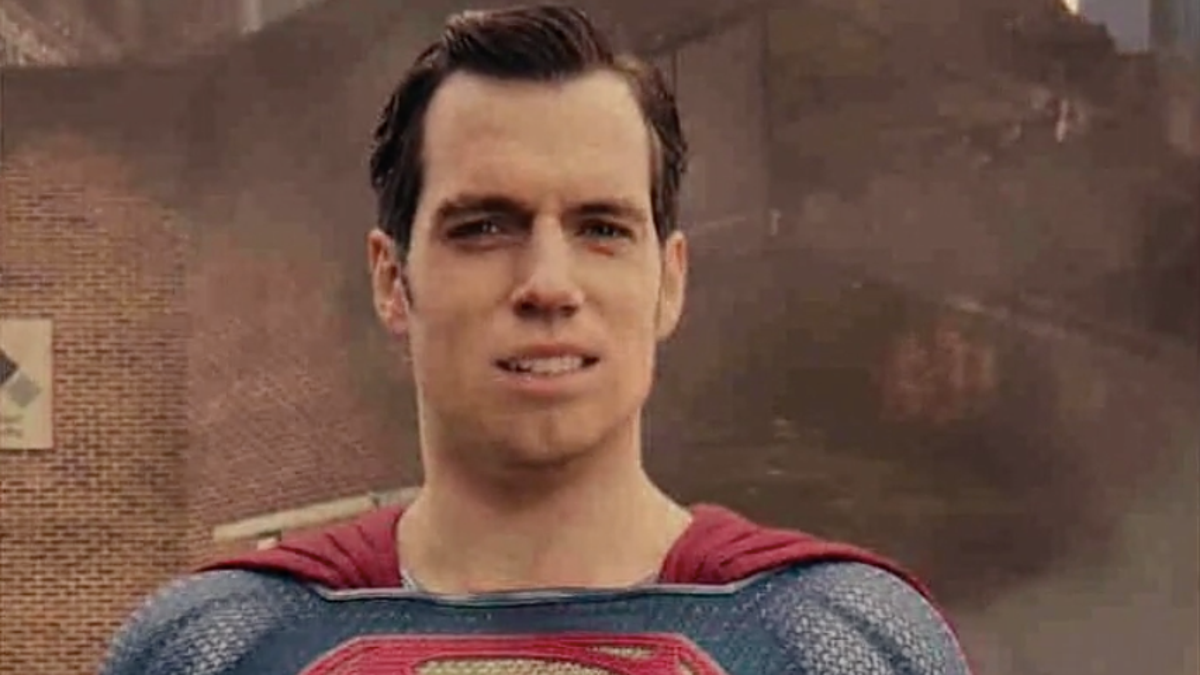 What do you think will come from upcoming movies? Let us know in the comments below!