Every year, my wife Chanel and I will take a day, and watch the entirety of The Lord of the Rings trilogy, and eat yummy food. This year we really worked hard at it, and I wanted to spread some fun with you, to give you an idea on how to celebrate this awesome day!
Also, it's a little fun to talk about the cool stuff we have…
What We Did
First of all, we had to get dressed in our appropriate adventuring attire.
Sean's Outfit
Grey Henley
"Leather" Jerkin (handmade)
Leaf of Lorien pin
Alchemists's Wristband
Arming Sword (basic Knights/adventurer's sword)
Dagger
Elven Cloak from LOTH Hoodies
Chanel's Outfit
Arwen's Tiara (that she wore during our wedding)
Legolas' short swords
With The Fellowship of the Ring, we had Breakfast, Second Breakfast, and Elevenses, though they were all served together.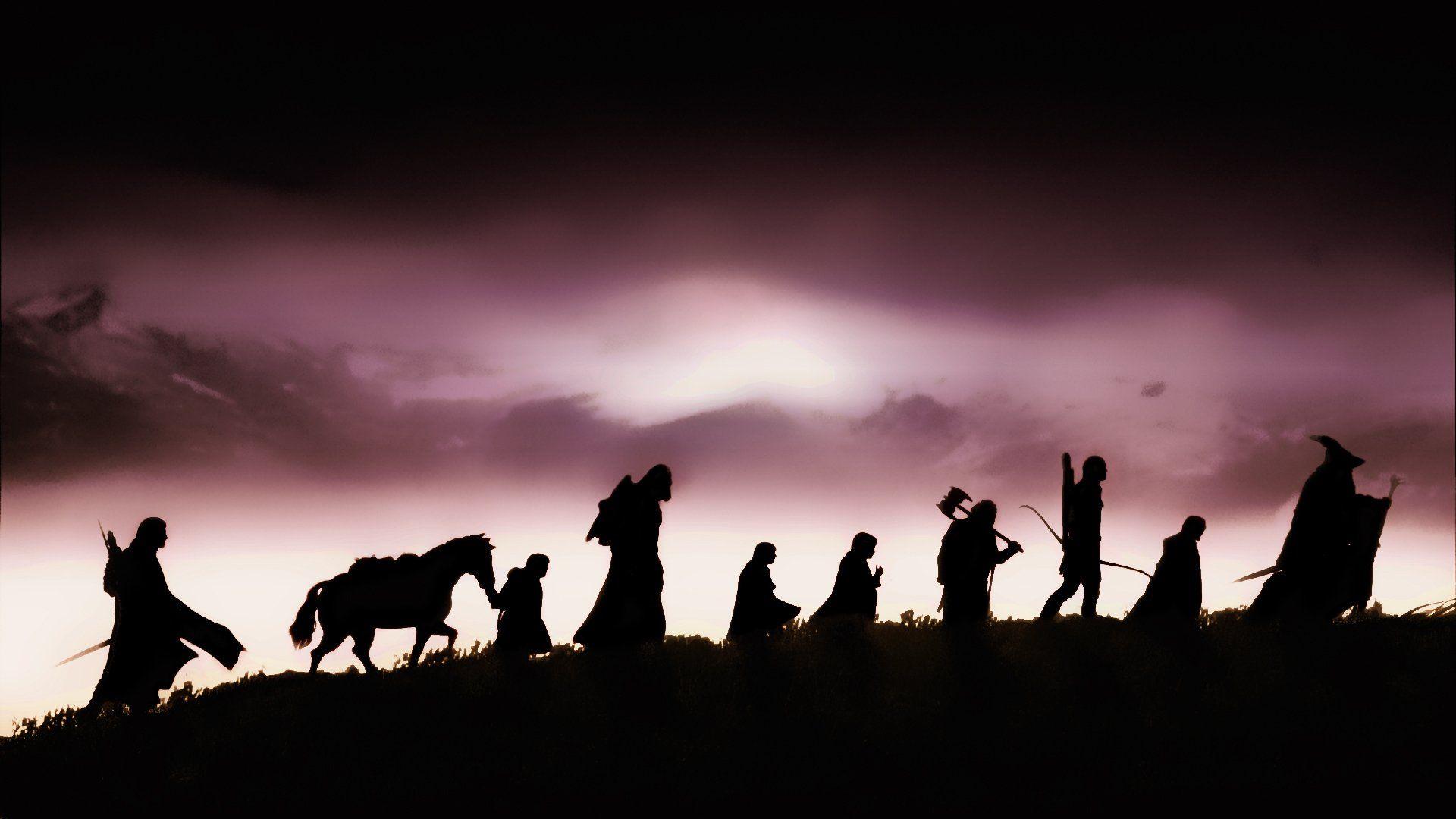 Breakfast:
Fried eggs
Ham
Toast
Raspberry Jam
Coffee with Heavy Cream
Second Breakfast:
Strawberries
Grapes
Brie
Whipped Cream
Apple Juice
Elevenses:
Cheese Danish
Madeline's
Scottish Biscuits
Rewatching the movie, I'm reminded just how much Boromir is completely overlooked and insulted by the fandom. This man is the equivalent of Steve Rogers in this world. He works hard, and puts everything he has into protecting his people. His love of the Hobbits, and Merry and Pippin specifically, is so apparent, especially when he is training them how to use swords. He is praising their efforts, and when for a moment it appears he has injured one of them, he immediately apologizes and drops his sword so he can tend to their potential wounds. They end as the hobbits tackle him to the ground, and he laughs with a joy we don't see much of in these films outside The Shire. When we dies, it's because he takes three HUGE arrows to the chest, and still will not stop swinging, in an effort to protect Merry and Pippin from being captured. He dies in Aragorns arms, apologizing for disrespecting his unexpected appearance at Elrond's Council. His only fault was trying to take the ring from Frodo, which is absolutely excusable. Not only has he been at the forefront of protecting the people's of Middle-earth from the orcs slow growth for the past decade, but the ring has such power that Gandalf refuses to even touch it, because he knows that the ring could overtake his senses. Boromir is a hero, and should be honored.
Then we moved on to The Two Towers.
Luncheon:
Potato Soup
Prosciutto
Salami
Summer Sausage
Soppresata
Gouda
Brie
Pepper jack
Horseradish Cheddar
Mozzarella
Naan rounds
Rosemary Crackers
Triscuits
Honey Mustard
Spicy Mustard
Pepper Jam
Afternoon Tea:
English Breakfast Tea
Strawberries
Grapes
Vanilla Wafers
Scottish Biscuits
Madelines
I never remember much from the second film, and even though it has just as much expert filmmaking craft as the other two, it always lacks for me. Even as the credits rolled, I though about how outside the Battle of Helms Deep, there wasn't a lot going on in this movie. The only other part that really adds to the story, is the Ents that took down Isengard. Otherwise, everything is setting up for the finale.
Finally we watched The Return of the King.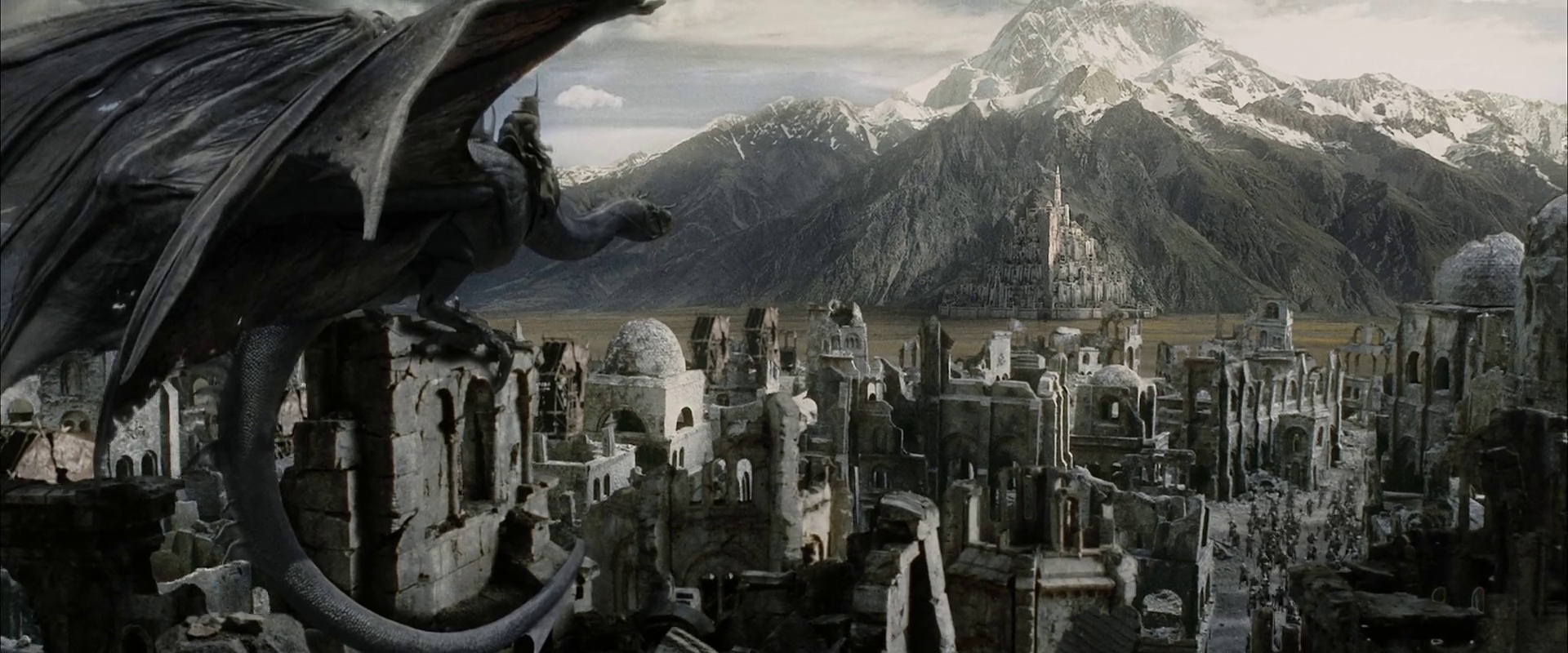 Dinner:
A whole rotisserie chicken
Leftover Meats and Cheeses
Mustard
Pepper Jelly
Beer and Cider
Supper, which we replaced with Dessert:
Scottish Biscuits
Madelines
Strawberries
Grapes
Chocolate
Brown Sugar Bread loaf
Chocolate covered blueberries
Vanilla Wafers
Whipped cream
Chocolate dipping sauce
The finale is so wonderful, and it leaves you feeling so great about everything we just went through. Some people complain that it has "too many endings" but each one slowly grows from a triumphant yet sad tone, to more and more relaxed and happy. I need all of those endings to come back to Earth. Also, by watching all of these movies, it helps create the feeling that we have also gone on a great journey with Frodo and the Fellowship. I can't imagine watching these one per day, or not back-to-back. I want to feel the exhaustion at the end, as well as the joy of coming to an end.
Future Plans
Every year we think about when we should do our annual trip to Middle-earth. It clearly feels like an Autumn movie, what with the cozy foods and music. One idea is to watch the movie on September 22, as that is Bilbo and Frodo's birthdays, which is also the first day the movie starts.
Next year, September 2 is the current release date for Amazon's Lord of the Rings series, and I definitely feel like the day/week before will be great, to have everything clear in our minds before, so that's probably what we'll do then.
After that though, Chanel and I thought that maybe it would be fun to make this a Thanksgiving tradition, seeing as we are eating SO MUCH FOOD. The trick is to convince our family that this is a worthy way for THEM to celebrate this holiday as well. My family is traditionally a football watching family, but if we change this from a full day marathon to perhaps a 2-day event, that might be convincible. So how do we split it into two days? It feels silly to watch two films on one day and only one on the other. So what about a 2-day-double-feautre? You might have noticed that we haven't included The Hobbit trilogy in our celebrations, and it's not because we don't like them, it's that they're just too long! We don't need an entire other trilogy, just one! So we are on the lookout for a single-film cut of The Hobbit, which some fans are calling the Tolkien Cut. If we can find a reliable, safe version of the films in this way, then having a day of The Hobbit–The Fellowship and a day of Two Towers–Return of the King would be easily doable.
How often do you watch The Lord of the Rings? Let me know in the comments below!