This weekend, the new James Bond movie No Time to Die comes out. This movie has been pushed back multiple times due to Covid, but they finally decided to release it, because it costs so much to re-market the movie for each delay.
Well, sometimes movies that are repetitive like this can begin to blend together. If this has happened to you, come with me as I try to remember each film, to prepare for the end of the Daniel Craig saga.
Pre-Craig
Well, we can't ignore all the 007s that have come before can we? First of all, James Bond was written as a book series in the '50s and '60s, also known as The Cold War. Ian Fleming wrote 12 novels, a "spy story to end all spy stories."
Then, in 1962 the first film was released, Dr. No, starring Sean Connery (interestingly the man I was named after), who did six Bond films. Then George Lazenby (On Her Majesty's Secret Service), Roger Moore (7 films), Timothy Dalton (2 films), and Pierce Brosnan (4 films). The movies have an incredible range of quality, with some being downright laughable, and others creating tropes that live on in spy stories today.
There are two more films made, one with Sean Connery, that if asked by any Bond fan would say they don't count, because they weren't made by Eon Productions. One is a parody (Casino Royale (1967)), and the other is literally a remake 18 years later (Never Say Never Again (1983) from Thunderball (1965)).
Continuity in the Bond-iverse is hard to track. In between movies, there's not much in the way of direct consequences. Sometimes when actors change, it can be hard to tell if this is the same timeline or not. Technically all of the original films follow a single timeline, with references to marriages and character deaths from previous actors, but it's not a point of focus.
Craig
Daniel Craig became Bond in 2006 with Casino Royale, was instantly a success, becoming the highest grossing Bond film ever, until Skyfall in 2012. It quickly made some important decisions and distinctions about what our modern Bond will become. You see, they decided to open with a James Bond origin story, and focus on what a 21st Century 007 is like. While action is obviously core to the character, the center piece of the story is a reserved game of poker. While romance is core to the character, the shower scene involves crying and comforting, as opposed to lust and passion. This Bond is not the same man you knew before, he is a modern hero.
In 2008's Quantum of Solace we see a Bond that has lost the support of MI-6 and is on the run, no doubt a response to the popularity of the popularity of other JB spy Jason Bourne in The Bourne Identity.
2012s Skyfall is probably my favorite of the Craig films, which isn't much of a hot take since, as previously mentioned, it's the single highest grossing Bond film ever. Not only do we see a cool anti-Bond in Raoul Silva, a previous double-0, who has turned against MI-6, we also see the return of two popular characters from the former Bonds Q, a tech-genius, and Miss Moneypenny, M's secretary, and James Bond's childhood home with a caretaker who is clearly a Sean Connery allusion. Villains, allies, and heart, what more could you need from a great Bond movie?
Realizing they were going to have to come to an end soon, 2015s Spectre decides to bring all of the previous Craig films into a single related storyline, using one of the most popular Bond villains, Blofeld. Blofeld, or Number 1 as he is referred to, was in eight films before Craig, and has been the Moriarty to Bond's Sherlock since the beginning, always being just out of reach. This has had a very mixed response, especially adding in a spoiler regarding Bond's backstory that surely would have come up before.
No Time to Die
Now it's time to die, as we reach the end of the Daniel Craig era of James Bond, the longest in terms of years (Sean Connery was Bond for 9 years, Roger Moore 12 years, Daniel Craig 15). Craig has led an extremely successful franchise, and will surely go down as one of the best for the character.
James Bond has left active service. His peace is short-lived when Felix Leiter, an old friend from the CIA, turns up asking for help, leading Bond onto the trail of a mysterious villain armed with dangerous new technology.
What's Next?
Well, as to be expected, people are already talking about who the next James Bond should be. While many fans are casting their favorite British actors, an important question should be raised on whether or not it should be a known actor, or an unknown.
Before Bond, Daniel Craig was making TV movies, and the only project he'd made that I've heard of was the 2001 Lara Croft: Tomb Raider movie with Angelina Jolie. In fact, all of the Bond actors were working actors, of little fame before becoming Bond. Either in TV movies, or one off characters in several different series'. The idea of picking a popular actor for Bond would be a huge change from all of the previous actors.
Interestingly, in the middle of the Dalton-era, Brosnan was in a James Bond parody Diet Coke commercial, SIX YEARS before he would actually be announced for the role.
However, to be part of the game, I've got to say, if I could pick any actor to be the next James Bond, I'd have to go with Idris Elba, or if that's too old for you, Daniel Kaluuya. Back in the Cold War, it made sense for a British icon to be a white guy, but in the modern day, there is nothing about the character of James Bond that requires him to be Anglo-Saxon. Smooth, cool, dangerous, sexy, all of these aspects of the character are non-racial, so to extend the character to a Person of Color is not only acceptable, but overdue.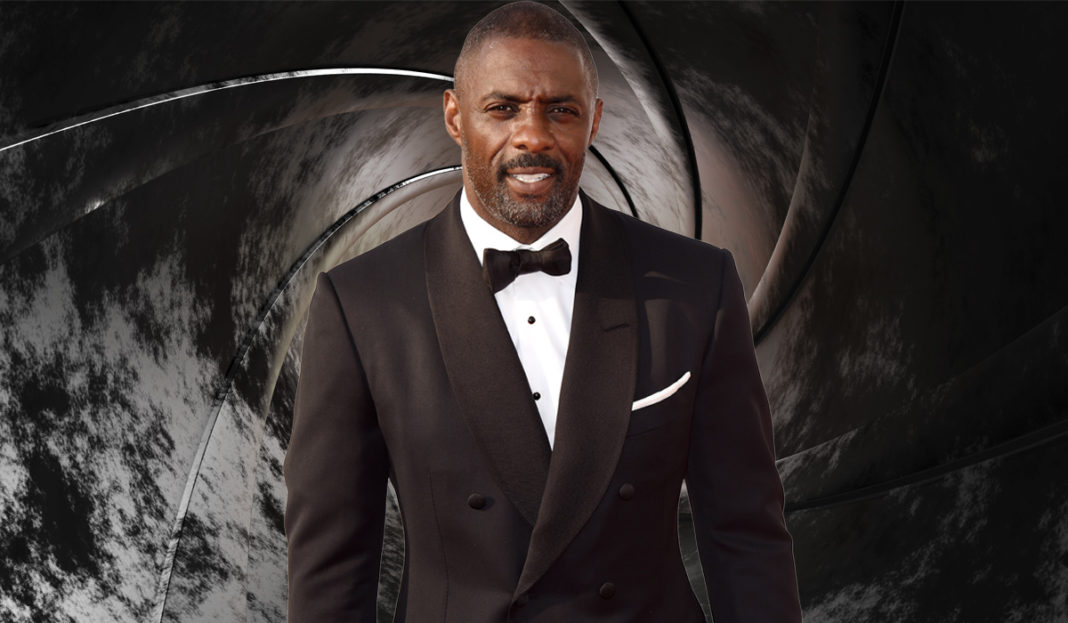 Do you like Daniel Craig's James Bond? Let us know in the comments below!