On my calendar of articles I plan on writing, I was supposed to be talking today about Christopher Nolan's filming style, his love of IMAX, his partnership with Hans Zimmer, and specifically about his new movie Tenet. Unfortunately, 2020 has laughed at every plan anyone has made this year, and so instead we are talking about the box office failure of his intended blockbuster hit. Just so you know, I haven't seen the movie yet.
Original Plan
A few Nolan films (The Dark Knight, Inception, The Dark Knight Rises, Dunkirk) have been released in July, as was Tenet planned to, I believe due to his birthday on July 30. Tenet was originally to be released in Mid-July, and was pushed back just before, to late-July, where it was then removed from the schedule entirely, only to be put on just in time for it's September 3 release date.
While it probably wasn't going to make the box office of his biggest hits, it was expected to make a decent amount for sure. Just so you have an idea where he's been, here's a quick rundown:
| | |
| --- | --- |
| Following (1998) | $48,482 |
| Memento (2000) | $39.7mil |
| Insomnia (2002) | $113.8mil |
| Batman Begins (2005) | $373.6mil |
| The Prestige (2006) | $109.7mil |
| The Dark Knight (2008) | $1.005bil |
| Inception (2010) | $833.6mil |
| The Dark Knight Rises (2012) | $1.081bil |
| Interstellar (2014) | $693.5mil |
| Dunkirk (2017) | $526.9mil |
Many analysts predicted that Tenet, in a non-pandemic world, should have been able to surpass $500mil. Many have said that Tenet is most similar to Inception, which was Nolan's biggest non-Batman film. This should have led to a big win for Nolan, and for Warner Bros. in general.
Current Situation
Welcome to 2020. Everything is broken, and nothing fun happens. Movies are continuously being pushed back, some delayed for a full year right out of the gate to get it over with. However, Tenet, and Mulan, were seen as the tests of how the rest of 2020 movies were going to act. Disney pivoted Mulan to be more of a test of premium video-on-demand, costing an extra $30 on top of your Disney+ subscription to watch it. That left Tenet alone as the litmus test of success for the back half of this year, which has so far been ruled by Bad Boys for Life at $204mil.
So far, the total pull has been $152.3mil (only $20.3mil from US), and while we are only just over a week into it's run, it's in that first week that most movies make their money, as each week they make less than the previous. It's only in movies that are in theaters for a long time that make a difference (or get re-released, like Avatar and Endgame). Sure, not many movies are coming out anytime soon, so Tenet will be the "#1 movie in America" for a while, but at this rate, that doesn't look like it's going to mean anything.
The biggest reason, is of course the fact that movie theaters are still largely closed. In the two largest markets, New York City and Los Angeles, you can't go to a theater and buy a ticket to see Tenet. You have to drive to a different city (or state) in order to enjoy it. That leaves small theaters in smaller cities and towns, which combined can't make up for the loss of the two greatest markets. Not only that, but many of the open theaters, in order to comply with social distancing practices, are selling out around 25-50 tickets. That's empty.
It should also be noted that as far as professional film critics go, while they all agree that the film is good (to varying degrees), none of them have pushed that it's good enough to risk your health for.
What's interesting is that the international release is carrying this movie. With around $130mil international box office, it's actually on the path to be similar to Inception, as the movie was originally intended to do.
While this box office failure has been painful for theaters, it has been touted as inevitable, as the theater chains themselves are dying from lack of revenue over the past several months. Theaters had no choice but to open to a small Tenet audience, or go out of business. The validity of that claim may vary depending on your political beliefs.
Consequences
What does this lackluster box office performance mean for the rest of the 2020 movie season? Well, we aren't sure. The next major film we are expecting is Wonder Woman 1984, which is also by Warner Bros. I guess if they are happy with how Tenet has played out, they might go ahead with it. However, their Worlds of DC slate has been, at best, inconsistent. They are clearly trying to keep pushing forward, as their DC FanDome event sparked a lot of interest into upcoming properties among fans, so are they willing to wait a little longer on WW84 to show that they mean business?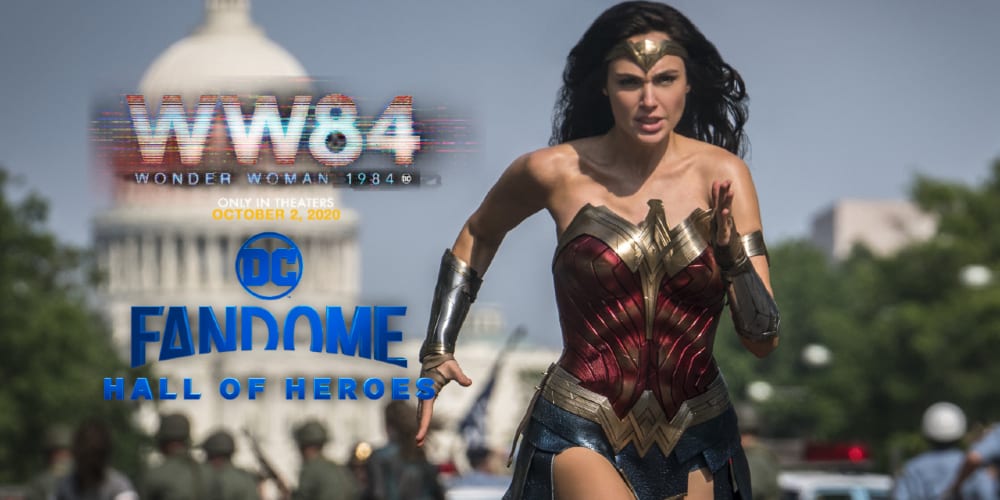 Then there is Black Widow, which I'm sure Disney is basing their future on the power of Mulan, which releases in China this weekend, and will hopefully spark some success for the company, which in April was valued less than Netflix.
I'm not sure what the rest of 2020 has to offer, as it's been something surprising every week it seems (this week: Orange San Francisco). If I had to guess though, I would say that studios are going to cut their losses, and hold off until early 2021 when we (hopefully) have a vaccine, or we have stricter pandemic mandates. We might lose a few movie theater chains, but businesses going under is par for the course for a once-a-century pandemic.
What do you think the future of 2020 movies holds? Let us know in the comments below!