As 2019 comes to a close, we have a lot to look back on. Between movies grossing higher than any movie in history, to shows lasting longer than any other show of it's kind, this year broke a lot of records in entertainment. Let's look back and remember this year, before we move onto a new decade.
Movies
We talk a lot about movies here, and this year saw the end to some great Sagas, Infinity and Skywalker. It's safe to say that Marvel and Star Wars are responsible for the rise of the nerd golden age, and I'm curious to see what happens, now that those Sagas have concluded. Sure, both Star Wars and Marvel will continue, indefinitely, but I've heard many non-nerds say that they won't necessarily continue watching. The support of the general public is what's giving us so many movies, but this year could very well be the end of the Superhero Age that we've been enjoying.
Below are the top 10 movies of the year, (Rise of Skywalker is still in theaters, and as of this article, is at $725 million), and it's interesting to see that 5 of the top 6 movies are from Disney, and the outlier is part of Marvel, which is part of Disney.
| | | |
| --- | --- | --- |
| Avengers: Endgame | Disney | $2,797,800,564 |
| The Lion King | Disney | $1,656,556,149 |
| Frozen II | Disney | $1,167,989,889 |
| Spider-Man: Far From Home | Sony | $1,131,927,996 |
| Captain Marvel | Disney | $1,128,274,794 |
| Toy Story 4 | Disney | $1,073,394,593 |
| Joker | Warner Bros. | $1,062,994,002 |
| Aladdin | Disney | $1,050,693,953 |
| Hobbs & Shaw | Universal | $758,910,100 |
| Ne Zha | Beijing Enlight | $728,993,357 |
Other Disney news, Disney bought Fox, and started Disney+, which, while very enjoyable, leads to a lot of uncertainty in the industry right now.
TV
This year we saw the end of one great fantasy series, and the beginning of another. Game of Thrones came to a close, with 13.6 million viewers of the final episode, and many upset fans with it. The major complaints weren't so much where the show ends, but the speed at which it arrives to the final conclusion. If you're upset about it though, take a moment and go watch The Witcher, which is quickly turning out to be so much better than many people expected, myself included.
We almost lost a great show, Brooklyn Nine-Nine, luckily the people at NBC did the right thing and picked the show up from Fox, and allowed us to continue the great show. Stranger Things season three came around, and continued the shows tradition of being amazing. I discovered Fleabag this year, right before it won it's Emmy for Outstanding Comedy Series, and if you haven't seen it, you are doing yourself a disservice.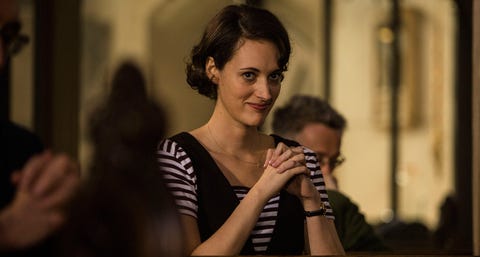 A few shows even broke records this year. The Simpsons has been greenlit to have over 700 episodes, the longest of any "American Prime Time Scripted Series." Also, the Wheel of Fortune host, Pat Sajak, breaks the record for "Longest Host of a Game Show" at 38 years and 198 days (still counting), beating previous record holder Bob Barker of The Price is Right. For those keeping track at home, this is different than the amount of episodes of a show, which Alex Trebek of Jeopardy holds, also having beaten Bob Barker back in 2014.
So many shows have hit exciting milestones, here are a couple of note:
Gotham – 100 episodes
American Horror Story – 100 episodes
Arrow – 150 episodes
Supernatural – 300 episodes
Late Show with Stephen Colbert – 800 episodes
Tonight Show Starring Jimmy Fallon – 1000 episodes
Spongebob Squarepants – 20 years
America's Funniest Home Videos – 30 years
Sesame Street – 50 years
There was so much good TV this year, that it's impossible to have seen it all. Hopefully out of this whole list, there's something you found yourself enjoying. So let's take a look back at the past year, and remember all the great things we have, before we look to the future, and see what's to come.
What was your favorite part of 2019? Let us know in the comments below!