Here you leave today and enter the world of yesterday, tomorrow, and fantasy.
For all the Disney fans out there, this is familiar, especially if you go and visit any of the Disney parks around the world. That quote is from Walt Disney himself, and it brings many people joy when they are entering the theme parks to the "Happiest Place on Earth."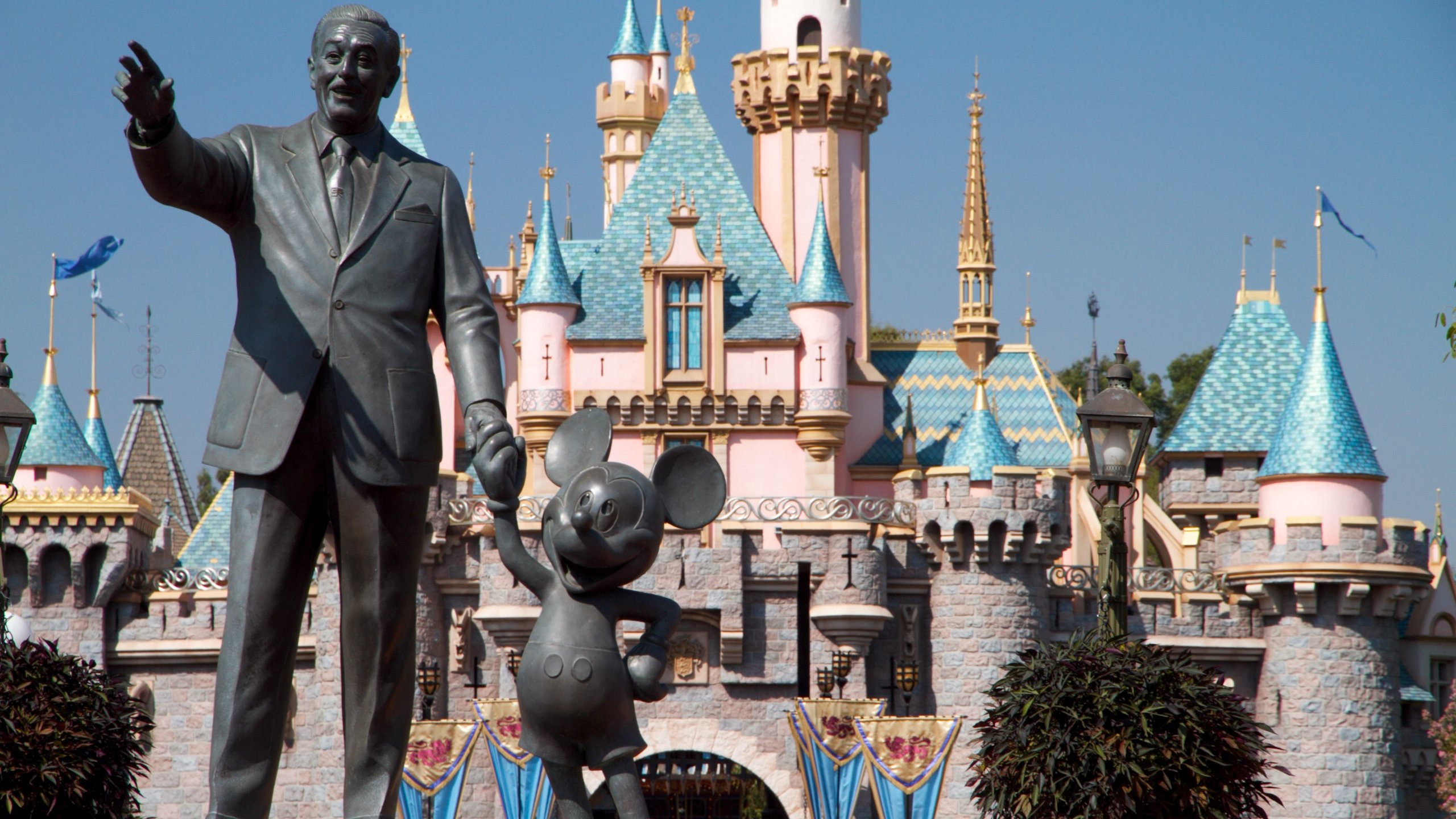 If you are a fan of Disney, or a nerd of any type- you'll know that dressing up like some of your favorite characters is all part of the fun of going to conventions, parks, or events. Many people are content wearing a cool t-shirt reflecting their characters or even donning some Mickey ears, but others need the whole shebang.
At most conventions around the country you can fully dress-up like whomever you'd like, replicating characters straight out of your favorite TV shows, movies or comics. This type of costuming is more commonly known as cosplay, and if you'd like to know more about that we've already written a couple of pieces about it.
But can YOU dress up when you go to visit Disney parks?
The answer, unfortunately, is no. The official policy from the Disneyland website under the Resort Rules is: "Costumes may not be worn in our theme parks by Guests ages 14 or older." All of the cute kids wearing princess dresses are adorable, but what do we adults who want to dress up do?
To preface, the reasoning behind adults not wearing costumes does make a lot of sense. The cast members working at the Disney parks are all about safety, and they don't want children to be confused about actual cast members in costumes and guests wearing costumes. If you were fully dressed up as a character and you had little kids running up to you to get your autograph or to give you a hug, you may not handle it well- and it is definitely a liability issue for the resort.
The good news for us big kids though, is that there is a very fun and creative workaround for those of us that still want to show our Disney love.
What is Disneybounding?
Essentially, Disneybounding is a more subtle way of dressing up within the Disney parks or wherever your travels take you- by wearing everyday outfits or street clothes that are inspired by a Disney character. Typically, these outfits are less expensive and more easily put together than a full cosplay costume would be. Of course, many fans go all out with very stylized fashion choices to showcase their love for Disney.
This trend is relatively new to the Disney fandom, and seemed to surface at some point in 2011. Leslie Kay, who runs the official DisneyBound blog, accidentally coined the term when she was ecstatic about an upcoming trip to the park, and her posts gained a whole lot of attention and a lot of fans.
Years later, thanks to Leslie, similar blogs, and influencers, teenagers and adults alike are able to get inspiration from others and dress up in their own style to celebrate all things Disney. Whether you create outfits when you go to the theme parks or just casually around town- the versatility of this fashion allows for you to have creative freedom.
What to Remember
Disneybounding is all about fun. There aren't contests, like with cosplay. It can't be precise, or else you won't be allowed in the park itself. Go to your closet, and pick out items you already have. It's a simple, casual, potentially day-to-day level of expressing your favorite characters from the Disney-verse, and just have some fun.
Here are some photos of myself, my husband, and one of my friends at Disneyland recently, and our Disneybounds!
Here are other amazing Disneybounds!
What character do you want to Disneybound? Let us know in the comments below!