Lately, I've been seeing a lot of articles and opinions on what is the best order to watch the Marvel Cinematic Universe movies in, whether it's release order, chronological order, or something else. I tend to go with the "something else" option, as you may have noticed with my Star Wars watching order, being an alteration on the Machete Order. For those unaware, the Machete Order of Star Wars goes:
A New Hope
The Empire Strikes Back
Attack of the Clones
Revenge of the Sith
Return of the Jedi
The idea of rearranging the movies is so that it tells a more cohesive story than what might have been originally planned. Something I've never appreciated is the removal of The Phantom Menace as an unnecessary movie. I understand it, I just don't agree with it, which is why my Star Wars watching order includes every movie.
So with my new order (name pending), instead of the four phases of the MCU that we currently have, I've broken it into seven parts:
Introductions
The Dark Ages
Second Wave
The Space Age
The Blip
The Aftershock
Third Wave
I'll explain each part in turn. Also, if you don't want to watch EVERY movie, but still understand the story, look for the titles that end in (*), as those are more essential to the story. That's as close as I'll get to skipping movies a la the original Machete Order. It only has 14 of the (so far) 27 movies, and I'll explain why or why not each movie has been marked as "essential."
Part 1: Introductions
The beginning of the MCU, these movies introduce us to the universe, and the biggest players in that universe. This matches Phase 1 in it's entirety, because you really can't change much between Iron Man and The Avengers.
Iron Man*
Iron Man. The movie that starts it all. When Tony Stark first leaves that cave, he doesn't know about any other "enhanced individuals" outside of himself, or the long lost Captain America of ages past.
You really have to watch the first Iron Man, as it really establishes what the MCU is about, the level of reality it deals in, the amount of suspension of disbelief it will ask of you, and just the overall mood of most of the movies.
Iron Man 2
In this movie, we get to meet S.H.I.E.L.D. for the first time, a government agency that handles these above-average problems in the world. We meet Nick Fury, and he introduces Tony Stark to this other side of the world he was unaware of.
The movie isn't essential, because the only thing it really adds is the explanation of S.H.I.E.L.D. and Black Widow, which aren't too hard of concepts to grasp, and War Machine, who doesn't even play much of a role for nine more movies.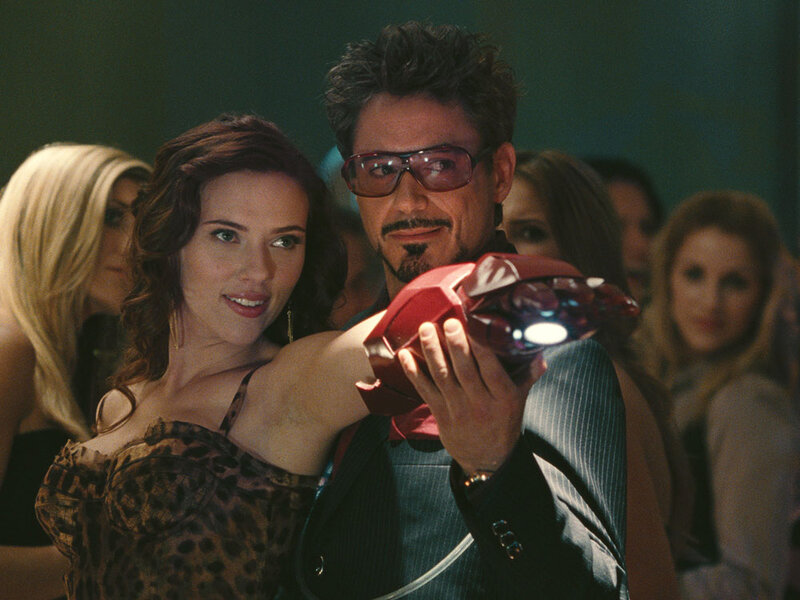 Thor
The introduction of the God of Thunder. This is where we begin to realize there is more to the Super-world than Iron Man, and we get another look at S.H.I.E.L.D. doing what they do. We realize that there is life off Earth, and that it is more than we can imagine.
While this movie introduces Thor, Loki, Hawkeye, and Selvig, I don't think that The Avengers assumes you've seen this movie, and introduces those characters as much as needed for it's story. Remember, before The Avengers, no one knew these movies would be connected, so a lot of the audience HADN'T seen every movie leading up to it.
The Incredible Hulk
Thor and The Incredible Hulk both happen within the same week, so the only reason I put Thor first, is because there is reference to him at the end of Iron Man 2, so it makes a cleaner transition. Once again, another "enhanced" individual has joined the arena on Earth, who plays a big part very, very soon.
Again, this movie isn't essential because not only does Bruce Banner get recast from Edward Norton to Mark Ruffalo, but the only piece of this movie that is seen ever again, is when General Ross appears in Civil War as Secretary Ross. But even then, he doesn't mention his previous encounter with the Big Green Guy.
Captain America: The First Avenger*
The last of the core team, Captain America, leader of the Avengers, and the hero that started the reality of superheroes in the world. We also get our first glance at the first Infinity Stone, even though it's not called that. We see just how powerful it is, and to what level it can change the fate of life itself.
I believe that the first superhero, and the first Infinity Stone introduction is what makes this movie essential. We also see what happens when you allow the power of the stones take control of you, but we don't see the true consequences until the end of our story.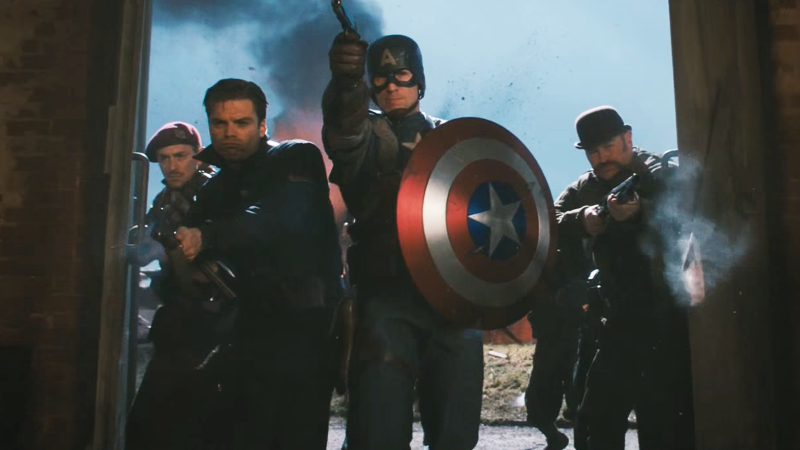 The Avengers*
The Avengers. The movie that changed the game. This movie is what turned these different Marvel movies into a Cinematic Universe. We see, not only the heroes, but also S.H.I.E.L.D., and even our villains at their height. Everyone is on their A-Game, and brings everything together.
Of course the creation of The Avengers is essential.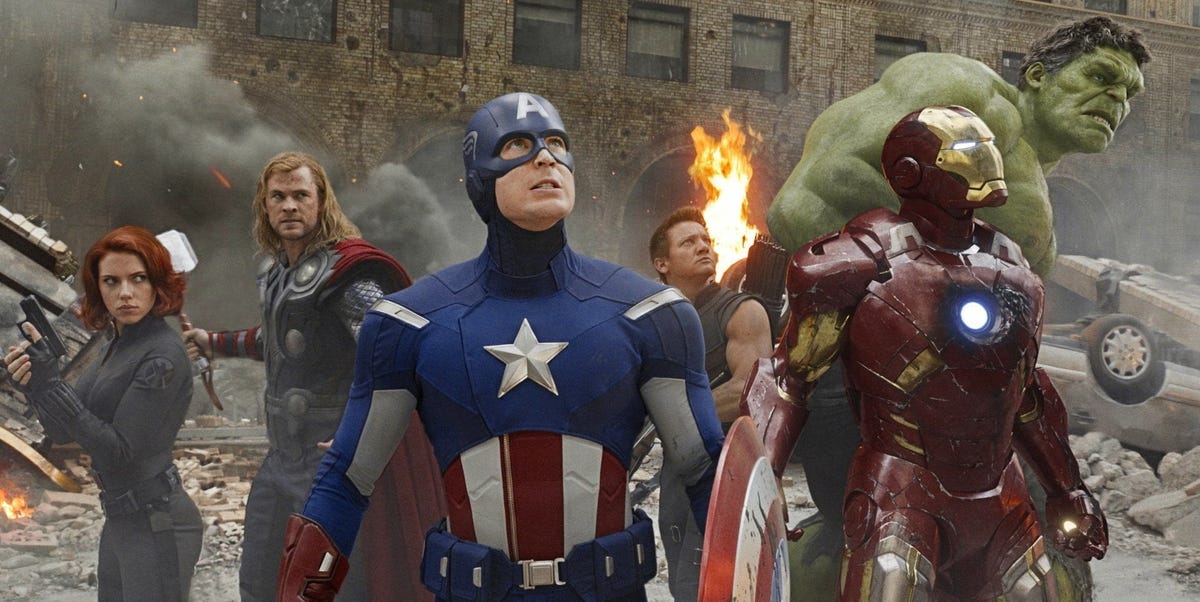 Part 2: The Dark Ages
The Battle of New York, the Chitauri Invasion, whatever you want to call it, had a pretty major impact on our heroes. Whether it was Captain America coming back from the dead, realizing that it wasn't he who died, but everyone he's ever known. Or Iron Man, who tried so hard to take control of his life, and protect others, only to realize that the threats he was concerned about, was nothing compared to what he should have been (and he had to carry a Nuke into space). Or even Thor who, while he had troubles with his brother before, now had to treat that brother like a criminal, a traitor, and what that does to a person. Now the threats of space know that Earth has joined the field, and we aren't ready for it. Four of the six Phase 2 movies are part of the Dark Ages.
Iron Man 3
Tony Stark deals with some pretty heavy PTSD in this movie. When everything you've built becomes nothing by comparison, you have to be broken down to nothing yourself, so you can be ready for this new phase of life. What can a man in a metal suit of armor really do? He has to become bigger than his armor.
This movie isn't essential, as it builds a lot for Iron Man's character, but doesn't add anything to the Thanos storyline that everything is building towards, or the S.H.I.E.L.D. storyline that precedes it.
Thor: The Dark World
Back home on Asgard, Thor must decide what is to be done about Loki, who would try to take dominion of the people of Earth, and work for/with a powerful entity that is not of Asgard. Not only that, but Jane Foster also finds herself in contact with one of the Infinity Stones, the Aether.
This movie could have been marked as essential, as it introduces the Reality Stone, but with the end credits sees it is delivered to the Collector, it becomes rather moot. Also, with this order, the end credit scene doesn't really pay off for about nine movies.
Captain America: The Winter Soldier*
Captain America, a man ripped from his own time, must now learn how to live in this new world. He realizes, the only people he thought he could trust, S.H.I.E.L.D., who was founded in honor of him and what his Shield represented, has been controlled by Hydra all along.
This movie explains why the Avengers will receive little to no assistance from the organization that helped form their team. It is without their lack of support that causes many of the problems that the Avengers are about to face.
Avengers: Age of Ultron*
How does everyone handle the darkness post-Chitauri? It only drives the differences between them stronger, as we see in this movie. Tony Stark realizes he must create something bigger than himself, and tries to create a shield around the world. Thor and Captain America realize that they have less and less they can trust outside themselves, and this movie proves it.
Again, this universe is all about the Avengers, so it shouldn't need to be explained why an Avengers movie is essential viewing.
Part 3: The Second Wave
There are more than just the Avengers. As we saw in Age of Ultron, there are other "enhanced" individuals in the world, and this next part of the story introduces them. We begin with a conflict of our main heroes, and how they bring in new talent to change the game.
Ant-Man
In this movie, we realize that Cap wasn't the only "enhanced" that S.H.I.E.L.D. worked with pre-Tony, which is why they weren't as concerned with him as you might think they'd be. Superheroes have existed and flown under the radar for years and years before Iron Man, and we begin to see how they change the game. (This becomes even more prevalent with a later movie). It also explains why Nick Fury knew he should creat an "Avengers Initiative" in the first place. Among other things. This is also a great palette cleanser to introduce the new phase, after the fairly depressing "Dark Ages."
This movie isn't essential, because Civil War introduces us to Ant-Man, who can shrink and turn huge.
Captain America: Civil War*
Often referred to as Avengers 2.5, this movie features the entire original team, and the eventual split that we see hinted at from the very first Avengers, and how Cap and Tony see their role in the world very differently. It's really interesting, how Cap's story begins with fighting for freedom, and how that originally means he sides with the government, but after his "Dark Age," he realizes they can't be trusted. On that same note, Tony's story starts with him fighting for protection, which initially means from others, but he realizes he can't do it all himself, and he needs to trust others.
This movie is essential for a number of reasons, but primarily because it introduces a lot of characters at once, meaning that we can remove lots of other films from the "essentials" list.
Black Panther
Wakanda, and the Black Panther. These are words that even the Avengers hadn't heard of until recently, except in reference to the origins of Cap's shield. We learn more about the powers of Vibranium, and this hidden world within our own. Black Panther is sure to become a bigger force of the Avengers in the future. This movie begins as T'Challa is flying back home, immediately following the events of Civil War.
Once again, in Civil War, we learn that the King of Wakanda is the superhero named Black Panther, and that he has taken the responsibility of helping Bucky with his mind and body.
Spider-Man: Homecoming
The introduction of Spider-Man! This movie is a ton of fun, and introduces the most popular Marvel character of all time. We see how this super world looks to regular people, who learn about Captain America in history class, Bruce Banner in science, and the Sokovia Accords on the news. It's a great look into the street-level people of the world. While this movie starts with a flashback, most of this movie happens at least a few weeks after Civil War, so it's best to watch Black Panther first.
Again, the character is introduced heavily in Civil War, as Tony even visits his home in Queens.
Doctor Strange*
Here we see the only new player (on Earth) not introduced in Civil War. Doctor Strange, Sorcerer Supreme, part of a long line of people who have taken it upon themselves to protect the world from threats greater than what non-magical humans are even aware of. Even though no one knows he exists right now, by the time Thanos arrives, he instantly becomes a very important person in the fight.
He clearly will have a major role in the future of the Avengers, and if there's no other way to introduce the character, this is an essential movie to watch.
Black Widow*
While this movie was released much later, it is set somewhere between Civil War and Infinity War. I love this movie as a family movie, because it really goes into what family means, whether it's defined by blood, or by life.
This movie introduces Yelena's Black Widow as well as the Red Guardian, two characters that will later be part of the Thunderbolts team, but it's not yet clear how much they'll be reintroduced, so I'm marking it as essential.
Ant-Man and the Wasp
This movie is very interesting, as it was released between Infinity War and Endgame, but it really has very little to do with it. Instead, we just get the sequel to Ant-Man, the introduction of the Wasp, and another single-film villain. Part 3 started with Ant-Man, and it'll end with Ant-Man.
What's tricky, is that the end-credits of this movie is the most important end-credits scene of all, because without it the beginning of Endgame makes no sense. So instead, whether or not you watch this movie, don't watch the end-credits until you are between Infinity War and Endgame, and treat it more like an Infinity War end-credit scene.
Part 4: The Space Age
While (almost) all of this was happening on Earth, an entirely different story has been happening in space. Many people place movies like Guardians of the Galaxy up earlier in the story, because that's when the first film was released, and the time between the two is miniscule. However, given that Groot is still a teenager in Infinity War, it makes more sense that both movies are much later. Also, to introduce those characters and wait almost 10 movies for their return is bizarre to me.
Captain Marvel
Once again, Tony Stark is not close to the first superhero Earth has seen. Nick Fury had a whole adventure with a super-superhero back in the '90s, who lives in space and protects people all over the place. So much so that you realize the "Guardians of the Galaxy" are really overestimating themselves.
This movie isn't essential yet, as Carol Danvers only appears in Endgame, and doesn't interact very much at all. All you need to know about her for that appearance is that she is very powerful, and knows Nick Fury.
Guardians of the Galaxy*
A team of misfit space-bandits have been having a very different adventure. It seems that Earth is very late to the game, as other planets have an almost Star Wars-level of interaction with each other, and people going from planet to planet regularly.
Not only this, but we get the most comprehensive explanation of who Thanos is, the Infinity Stones, and much more of the Pre-History that humans have no way of knowing about. The Space Avengers have a lot to teach us.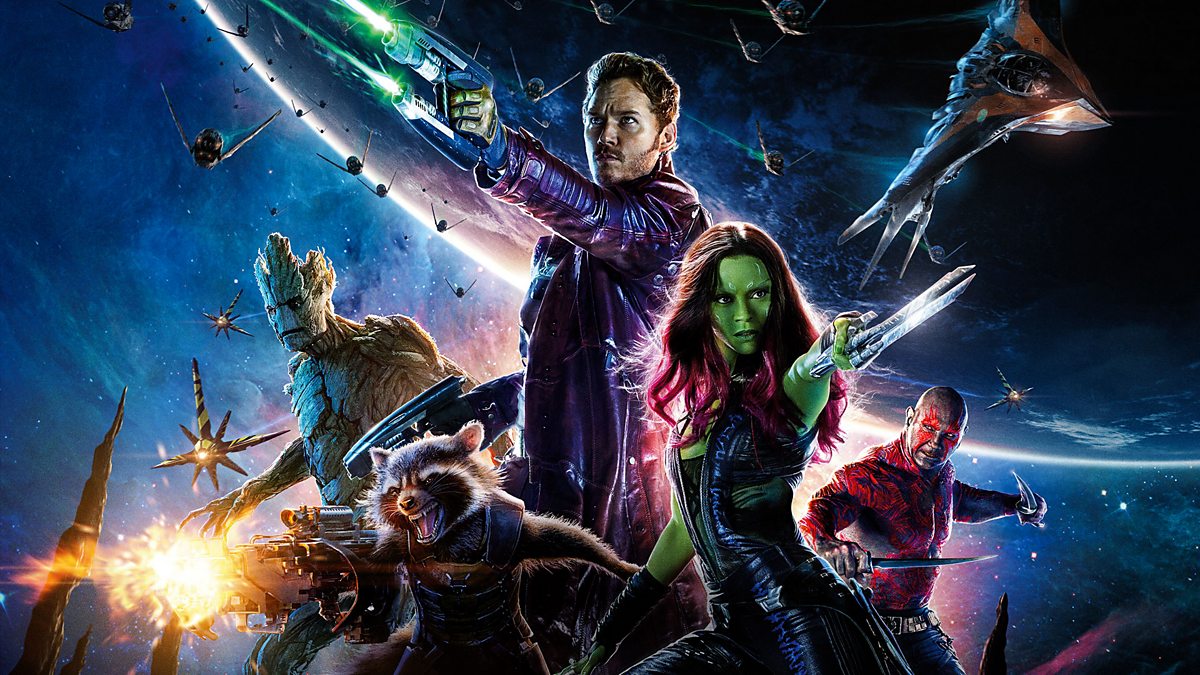 Guardians of the Galaxy vol. 2
Who is Peter Quill, this human who can wield an Infinity Stone? This movie begins to introduce us to the Eternals, who will become notable in the future, when their movie comes out.
Unfortunately, the second film did much less explanation. We learned a lot about Quill, and the other Guardians themselves, with some interesting character moments, but there isn't much to learn about Thanos in this movie.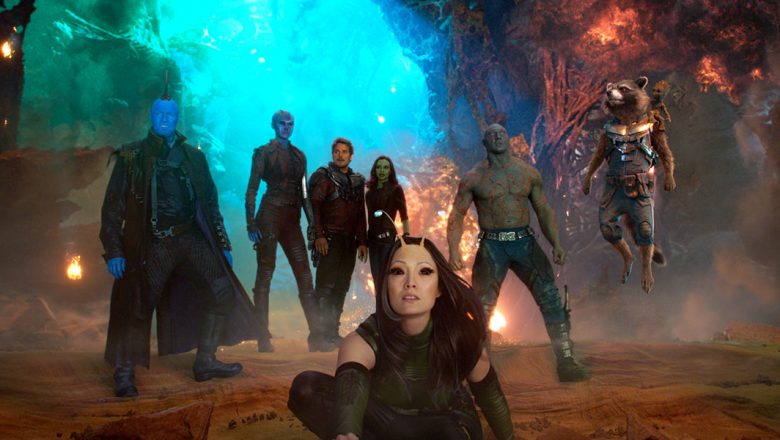 Thor: Ragnarok*
The finale of the Space Age. Here we see more of what the MCU space looks like, we meet the Collector's brother (Jeff Goldblum), and this movie pivots Thor into his new character arc that will be continued as the MCU continues.
Ragnarok, while not my favorite MCU movie (not even my favorite Thor movie), goes through the most change of any one character in a movie, I think. Why does Thor live on Earth now, where is his hammer and why does he need Stormbreaker, why is he so much more hurt from Thanos' success? A lot happens in this movie, and it is a favorite to a lot of people.
Part 5: The Blip
The end of the MCU as it currently stands, however this is only two movies. This is the moment we've all been waiting for, ever since Thanos gave us that smile at the end of The Avengers.
Avengers: Infinity War*
As the Avengers are still split, and fight Thanos and his army on two fronts, Space and Earth, we see what the combined power of all our mightiest heroes can do. What happens when Iron Man, Doctor Strange, and Starlord all meet? How well together can Captain America, Black Panther, and Vision work together?
An Avengers movie is essential in the MCU.
Avengers: Endgame*
The finale. After the end of Infinity War, you find yourself wondering what the future of the Avengers can hold. Only three heroes missed the events of Infinity War, Ant-Man, Captain Marvel, and Hawkeye. Can they turn the tide, after what was lost?
So many story arcs are affected by this movie, and a few come to an end, as the end of the Infinity Saga concludes.
Part 6: Aftershock
What does life look like, after the Snappening? Well, it's clear that the story's not done yet. The world is different now, and there are always new threats looming.
Spider-Man: Far From Home
Immediately following Endgame, it's hard for anything that happens in this movie to feel important. If you take this only as a "summer vacation" movie you'll probably enjoy it more.
Not much new is really introduced here. In fact, if you stop at Endgame and never watch another MCU movie, you'll have a beautiful story.
Thor: Love and Thunder
This is, unfortunately, my least favorite MCU movie. It sets up so many interesting concepts, like what does it mean to have faith, either in a greater power or in yourself? But it then drops those for dick jokes.
Nothing in this movie is important to the greater MCU.
Black Panther: Wakanda Forever
As of this writing, this movie comes out in a month, but this is about where I would put it.
Spider-Man: No Way Home *
This movie relies on you having seen all three Tobey Maguire films, both Andrew Garfield films, and the previous five appearances of Tom Holland as Spider-Man. If so, this movie is an amazingly heartfelt film that solidifies the multiverse, and what we can come to expect from future multiversal shenanigans.
This is the first film that really opens up the Multiverse, and is therefore essential.
Doctor Strange in the Multiverse of Madness*
While I didn't love the structure of this movie, the horror elements were a lot of fun.
This movie also helps open up the Multiverse, but you really will have a hard time understanding what's going on if you haven't seen WandaVision, making that essential as well.
Part 7: Third Wave
Each wave of the story introduces a new group of superheroes, and this one is no different.
Eternals
This movie wants so desperately to be important to the MCU. Part of the reason, canonically, there are so many superheroes on Earth, is because of the energy from the Eternals, Celestials, and Deviants that all reside here. They act as a homing beacon. Unfortunately, because the idea was brought in so late, they spend the whole movie showing how they have intentionally not been involved, and try to continue to not be involved.
Even now, there is a giant Celestial head and hand sticking out of the Indian Ocean, and looking at the upcoming list of films, I don't see how any of them will care.
Shang-Chi and the Legend of the Ten Rings
It is nice to see an alternate version of the magic available in the MCU. A nice kung-fun movie, that the Iron Fist should have been. However, until we see more, this is just another hero in the mix.
Coming up, we have (in Part 6) Ant-Man 3, Guardians of the Galaxy 3, Captain America 4, then in Part 7 we have The Marvels, Blade, Thunderbolts, Deadpool 3, Fantastic Four, and Avengers 5 and 6.
What order do you watch the MCU in? Let us know in the comments below!