In honor of the new Cruella movie coming out this week, I thought it would be fun to take a look at the coolest costumes in movies and shows, and just appreciate the creativity and hard work that costume designers give to our favorite nerdy fandoms.
Cruella de Vil, of course, is a fashion designer, which is why she is so intent on getting the fur of Dalmatians to create a coat unlike any before. This new movie follows her as she goes from street urchin to the success of high fashion. Costume design for movies takes a lot of work, from designing to creating, making sure that it tells the story of the character, as well as is visually cohesive with the artistic style of the movie itself.
Under some movies, I've marked if they were (*)Oscar Nominated for Best Costume Design or a (**)Oscar Winner for Best Costume Design.
Also, there are some names who are have worked on multiple movies, and one specifically I wanted to point out was Colleen Atwood, who has worked extensively in nerdy movies.
Into the Woods
Snow White and the Huntsman
A Series of Unfortunate Events
Sweeney Todd
Fantastic Beasts and Where to Find Them
Chicago
Sleepy Hollow
Little Women
Cruella de Vil
First, obviously we need to appreciate the outfit of not only the new Cruella movie, but also the '90s Glenn Close 101 Dalmatians Cruella outfits.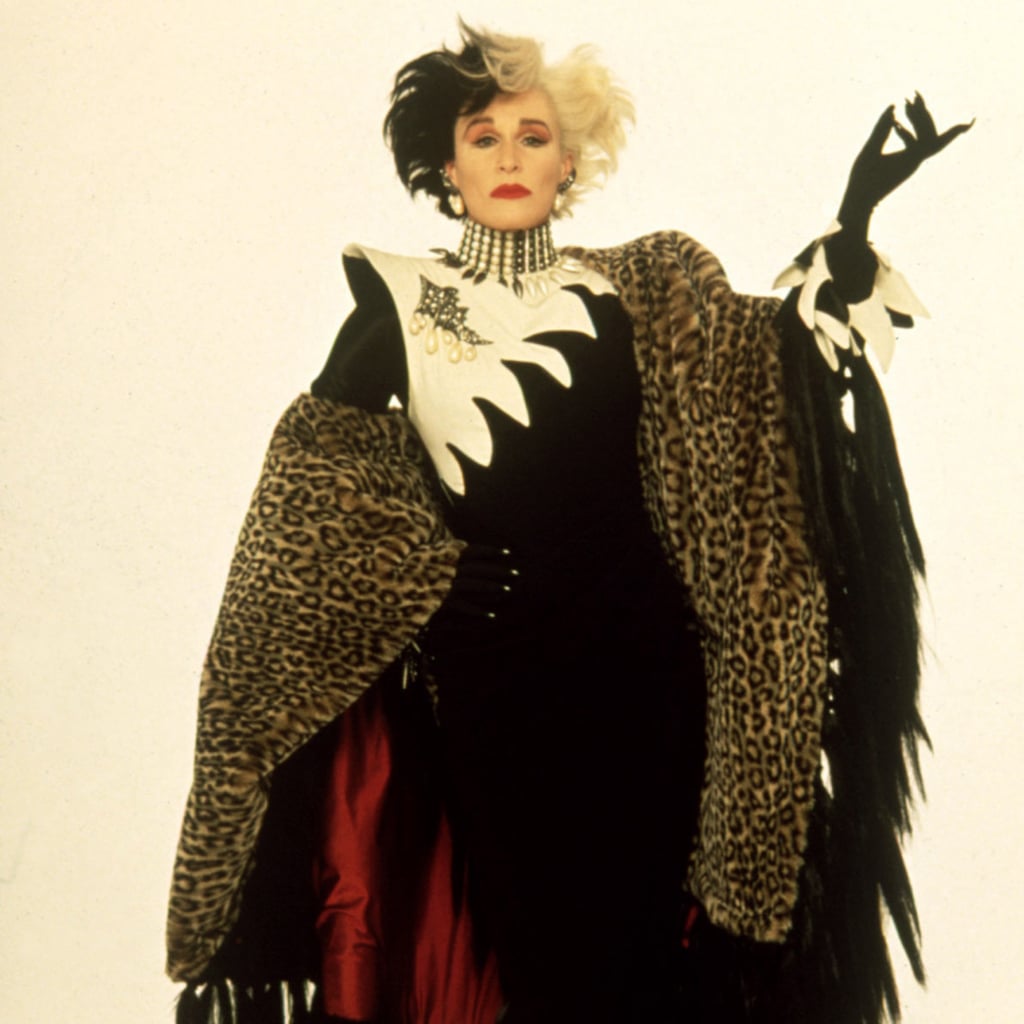 Disney
While we are at it, Disney always makes really cool costumes. Whether recreations of animated characters, or realistic outfits, you quickly understand a lot about the characters based on how they are dressed.
*Anna B. Sheppard
**Colleen Atwood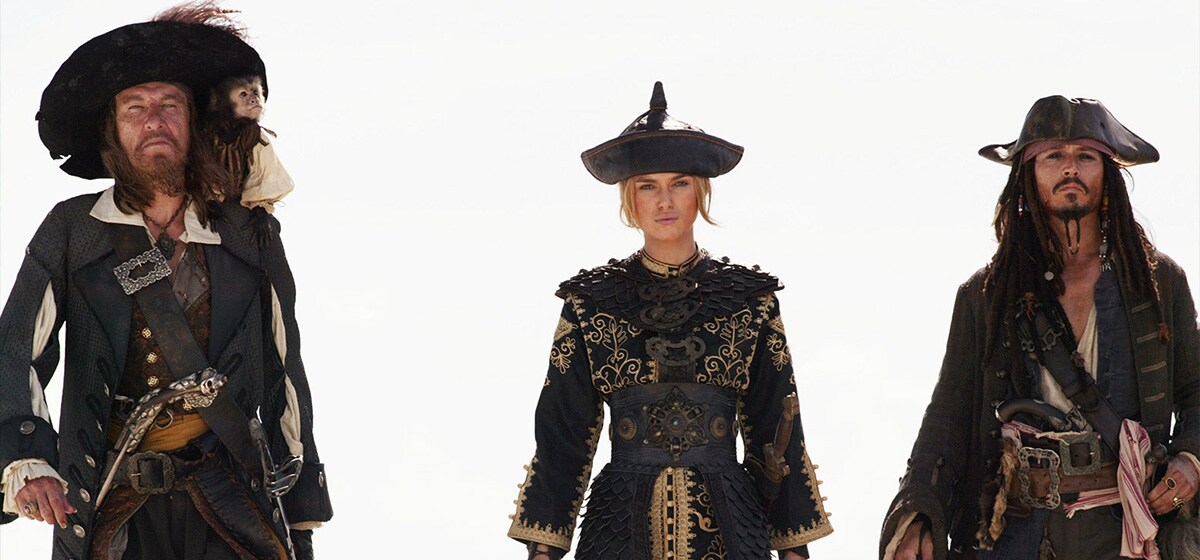 Mary Poppins *Tony Walton, Returns *Sandy Powell
*Colleen Atwood
Musical
You know, those last few were musicals, and that reminds me, musicals go ALL OUT on costumes. When I majored in Musical Theatre in college, I took a Costume Construction class, and learned just how difficult sewing and costume design can really be.
1952 **Marcel Vertes 2001 **Catherine Martin and Angus Strathie
** Albert Wolsky, who also worked on Ad Astra, Birdman, and The Manchurian Candidate.
**Irene Sharaff
*Paco Delgado, who also worked on the upcoming Jungle Cruise, Cats, Glass, A Wrinkle in Time, and The Danish Girl.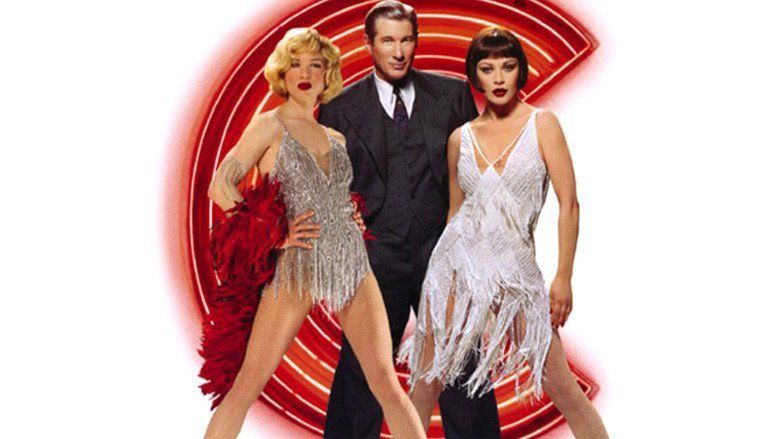 **Coleen Atwood
Fantasy/Science Fiction
What happens when you take the rules of reality away? As we break into your more fantastic stories, the outfits tend to follow.
**Mary Wills
**John Truscott
*Coleen Atwood
**Eiko Ishioka
Fantastic Beasts **Coleen Atwood
Also, Judianna Makovsky, who was the Costume Designer for Sorcerer's Stone, also worked on the upcoming Guardians of the Galaxy vol. 3, and vol. 2, the upcoming The Suidcide Squad, Avengers: Infinity War and Endgame, Captain America: Civil War and Winter Soldier, The Hunger Games, The Last Airbender, X-Men: The Last Stand, and National Treasure.
**Ngila Dickson and Richard Taylor
*Morton Haack
*Julie Weiss
The Fifth Element (1997)
*Elois Jenssen and Rosanna Norton
The Hunger Games Saga (2012-2015)
*Coleen Atwood
Superhero
Of course, when you first want an outfit to jump off a page, you really don't care about what it would look like in person. So how do you then translate those looks into reality?
Black Panther ** Ruth E. Carter
It's also worth noting Alexandra Byrne, who was the Costume Designer for Thor, The Avengers, Guardians of the Galaxy, Avengers: Age of Ultron, and Doctor Strange, also worked on the upcoming The Flash, and The Aeronauts, Murder on the Orient Express, and The Phantom of the Opera.
Laura Jean Shannon, who worked on Iron Man, also has worked on The Boys, Black Lightning, Stargirl, Titans, Doom Patrol, The Jungle Book, Footloose, Scott Pilgrim vs. The World, Zathura, Blade: Trinity, and Elf.
Anna B. Sheppard, who worked on Captain America: The Fist Avenger, also worked on Spider-Man: Far From Home, Maleficent, Inglourious Basterds, Band of Brothers, and Schindler's List.
Sammy Sheldon, who worked on Ant-Man, also worked on the upcoming Eternals, Artemis Fowl, Jurassic World: Fallen Kingdom, Annihilation, Assassin's Creed, Ex Machina, The Imitation Game, Kick Ass, X-Men: First Class, Hellboy II, Stardust, V for Vendetta, and The Hitchhiker's Guide to the Galaxy.
Historical
It's great making costumes during different historical periods, because you can give older styles a new level of quality.
It seems like people love making great costumes for movies set in Ancient Roman or Mediterranean times.
** Charles Le Maire and Emile Santiago
**Elizabeth Haffenden
**Valles and Bill Thomas
**Janty Yates, who also worked on Alien: Covenant, The Martian, and Robin Hood (2010).
*Edith Head, Dorothy Jeakins, Elois Jenssen, Gile Steele, and Gwen Wakeling
**Irene Sharaff, Vittorio Nino Novarese, and Renié
Or 19th Century England.
*Maria De Matteis
**Yvonne Blake and Antonio Castillo
**Danilo Donati
**Elizabeth Haffenden and Joan Bridge
**James Acheson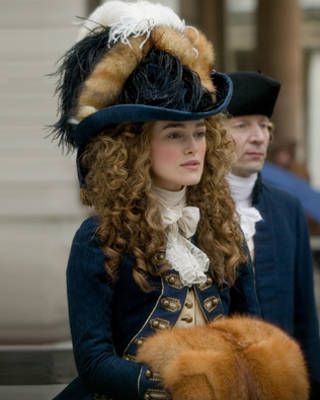 **Michael O'Connor
*Coleen Atwood
*Jacqueline Durran, who also worked on the upcoming The Batman, 1917, Beauty and the Beast, Black Mirror: Nosedive, Pan, Tinker Tailor Soldier Spy, and Pride & Prejudice.
*Charles Knode, who also worked on Blade Runner (1982).
Of course, history was interesting everywhere, not just Europe.
*Aggie Guerard Rodgers, who also worked on Return of the Jedi, Rent, Fruitvale Station, Holes, Mr. Holland's Opus, Beetlejuice, and American Graffiti.
**Theoni V. Aldredge
*Catherine Martin
Double Great Gatsby!
**James Acheson, who also worked on the Spider-Man Raimi trilogy, Daredevil, and Highlander.
**Mitsuzô Wada
Johnny Depp
Lastly, Johnny Depp never wears normal clothes. I want to note, there have already been in this list four times.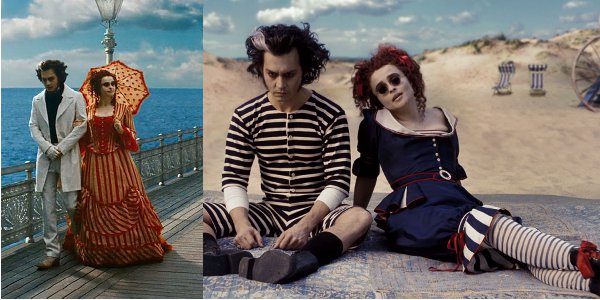 *Colleen Atwood
*Gabriella Pescucci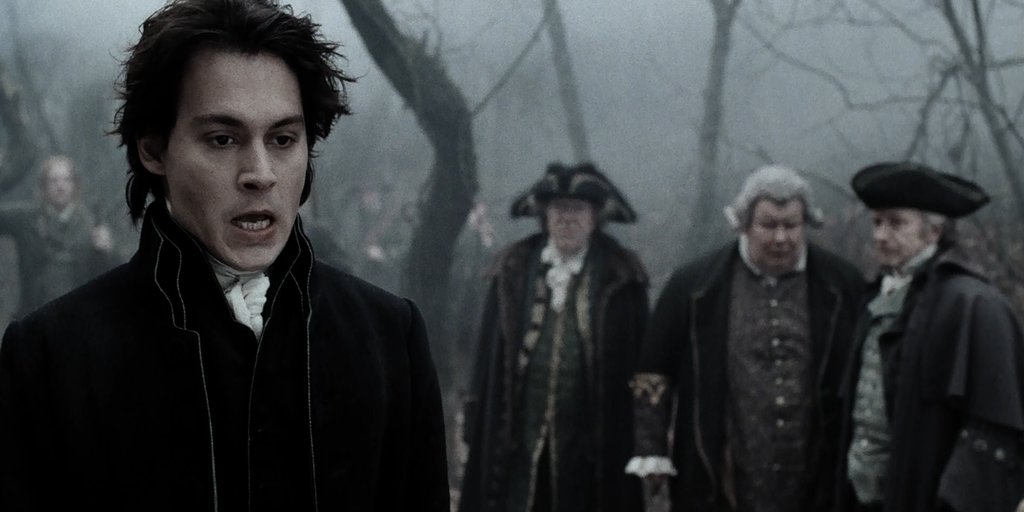 *Coleen Atwood
What's your favorite movie costume? Let us know in the comments below!
Processing…
Success! You're on the list.
Whoops! There was an error and we couldn't process your subscription. Please reload the page and try again.