We've mentioned the Man of Steel a number of times on this website (not the movie as much), and it's hard not to. We talk a lot about comics and superheroes, and Superman is the quintessential superhero. For some, though, he is too much the quintessential superhero, and instead becomes a lame example of what the medium represents. Most people have one of two opinions of Superman. He is either the "greatest superhero of all time," or he's "too boring, as he's too good at everything."
I have spent a lot of time in the "he's too good, he's not interesting" camp, but I thought I would take a look at the argument against it, and see if I can understand the love that the character gets. It's worth noting that another writer on this site, Jonathan Lauer, has written favorably about Superman on this site multiple times, most notably in his Man of Tomorrow piece.
Purpose of Superman
A little bit of background on the creators of the character. Both Jerry Siegel and Joe Shuster's respective parents were Jewish Immigrants, who came to the US (or Canada, then the US) in the early 1900s, due to antisemitism in their home countries.
Then, as the creators were attempting to sell the character, the successful comics of the time were of sensational heroes, such as Buck Rogers, the Mask of Zorro, and John Carter of Mars. So combining these two ideas, Superman became someone not from America, but with his sensational abilities, became a part of American exceptionalism. It is also worth noting that the year Superman was first published, 1938, was the same year that the Nazi's invaded Austria.
If you're interested in what made Superman what it is, here's one of the keys to what made it universally acceptable. Joe and I had certain inhibitions … which led to wish-fulfillment which we expressed through our interest in science fiction and our comic strip.

Jerry Siegel
There are clear examples in the canon of Superman that is similar to many Jewish stories, specifically Moses who, as a baby, was put into a basket and sent down a river so that he would not die, and was adopted by another culture. This is not unlike baby Kal-El, who, as a baby, was put into a rocket and sent into space so that he would not die, and was adopted on another planet. Also, Kal-El is linguistically similar to the Yiddish "Voice of God," which as a prophet, Moses is clearly being alluded to.
So the idea that Superman represents a Jewish Immigrant during the rise of Nazi power lends itself to the wish fulfillment (as stated above), that many Jewish-Americans at that time would long for, simply the power to stop evil and bring about peace and justice. It is in this same narrative that we have Captain America (made by Joe Simon and Jack Kirby (both children of Jewish immigrants)), a child of Irish-Catholic immigrants, during the time of the Irish oppression ("Irish Need Not Apply"), becoming the symbol of American strength, and also being anti-Nazi, with his blonde hair and blue eyes, in many ways Hitler's poster child. These two symbols of pure American strength being immigrants is not a coincidence. These are the heroes that the American people needed at the time.
If you think comics aren't political, you simply haven't been paying attention.
So overall, the point of Superman was to be an image of being powerful and respected, even though you are from "not here." This is part of the reason that Superman became popular as quickly as he did. This is also the reason that the superhero genre exploded during this time, Superman was just the greatest form of that idea.
Flawless Physicality and Morality
However, as Superman was the greatest modern hero, storytelling over the past century has expanded into post-modern heroes. Instead of the amazing hero who beats the villain and gets the girl, more and more audiences are looking for the flawed heroes, who make mistakes, who have darker sides, and who are a bit morally gray.
Every classic villain that you put Superman up against, he can just punch them into space. His power list is ever expanding, to the point where it's almost become a parody in itself.
Super Strength
Super Speed
Super Healing
Super Breath
Super Hearing
Super Smell
Super Vision
Super Stamina
Super Ventriliquism
His S logo can be removed and used as a weapon
Flight
X-Ray Vision
Heat Vision
Freeze Breath
Perfect Memory
Near Invulnerability

Exceptions include Kryptonite (a piece of rock from an exploded planet, millions of miles away)
Red Sun Energy (which has to be manufactured, because we have a yellow sun)
Magic (literally magic)
The point is, he is too strong, and too good at things. The only way that Superman can be challenged, is through an unrealistic amount of preparation and wealth (Batman or Lex Luthor), or someone who is from space (Darkseid) or can do magic. This makes him have a rogues gallery that isn't very interesting, because the only limitations are what the writers can come up with.
Not only this, but Superman has a moral compass that is strong and true. He knows what the right thing to do is, and he does it. He never makes the selfish decision, he never questions the options of corruption and power, he is overall too good and pure, that he doesn't serve as a role model, as much as a supreme, unrelatable figure.
Fights Beyond Physical
There is another side to Superman, and this is the side that his biggest fans are drawn to. This means that the most interesting stories aren't the ones where Superman has to fight his way out. His most interesting stories are actually the most human, in many ways.
In other instances, Superman is the most interesting when you put him in a situation where he doesn't belong. For instance, in Superman: Red Son, we see what would have happened if baby Superman's rocket took an extra 12 hours to arrive, and he instead landed in Russia. How does his pure moral compass react to believing in Stalin's communist regime? Well, Superman is still the very happy, friendly, protecting of all hero that we know him as. Does this mean that communism isn't as bad as we thought, if Superman can still be who he is? Does this mean that "the American Way" isn't the pure good that Superman symbolizes, but instead only has the potential to be great, that Superman recognizes? It raises some very interesting questions.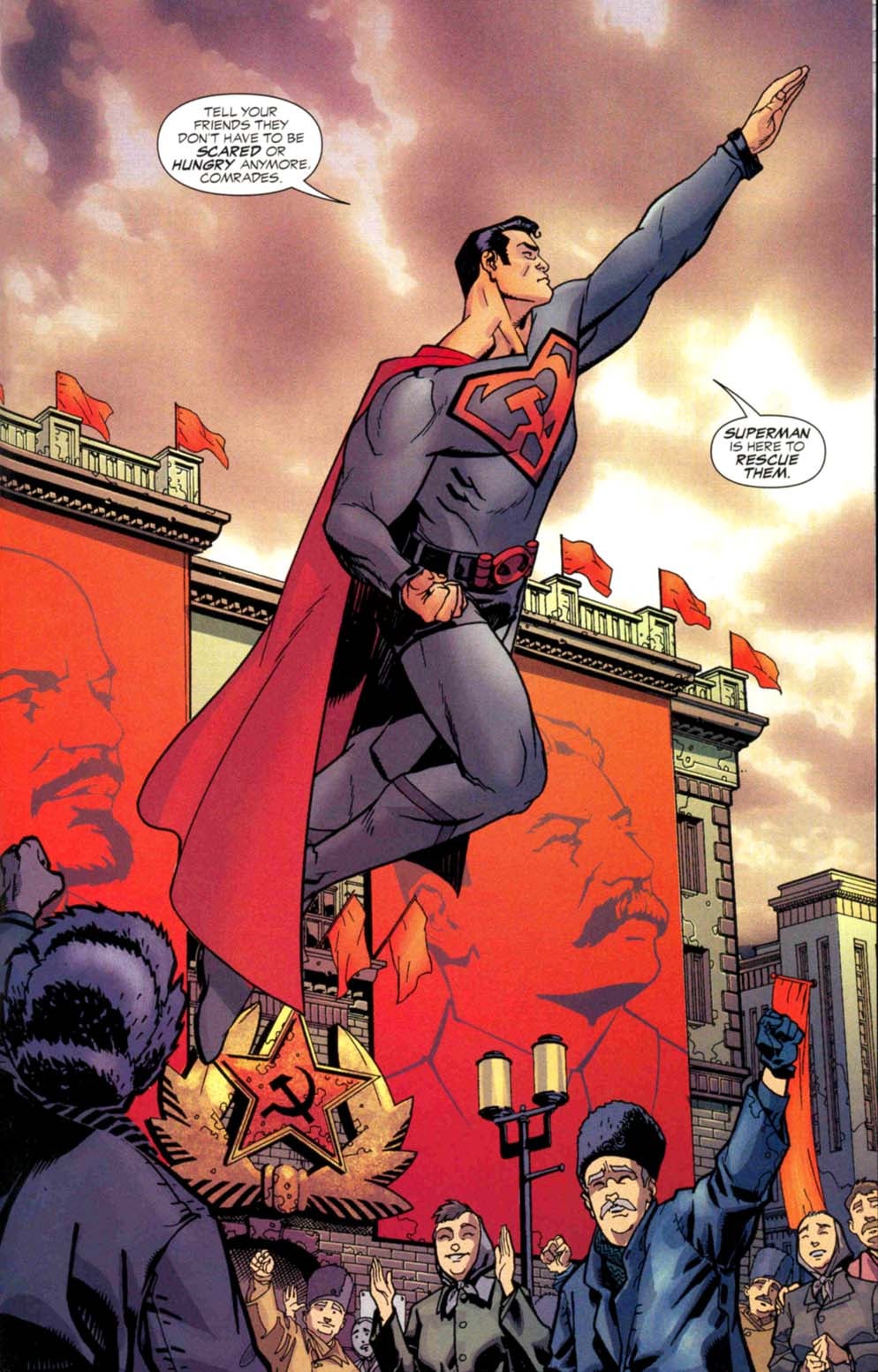 Sometimes, even though Superman is all good and saves everyone, peoples inherent xenophobia takes over, and even Superman is not immune.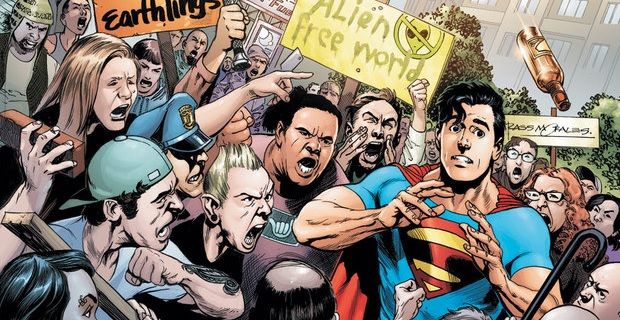 Honestly, this is a side of Superman that I am new to personally, and so there is a lot of aspects that people like about him beyond his super-abilities. I'm sure I'm missing on aspects of the character that many people love, but I just wanted to take some time and think about the parts of the hero that are greater than "he's strong and nice." If you're a Superman fan, I would love to hear your favorite parts about the character.
What's your favorite thing about Superman? Let us know in the comments below!