Season 2 of The Umbrella Academy comes out today! For those of you who haven't seen Season 1, or did but need a refresher, here is a (Spoiler Lite) rundown on the show, and the comic it's based on.
On October 1, 1989, 43 women gave birth to children, though they showed no signs of pregnancy earlier that day. These children had superpowers of one way or another. An eccentric billionaire adopted seven of these children, so that he could make his own superhero team. Now, as independent adults, these children have a lot of baggage, and powers, as they try to find where they belong in the world, ever since their billionaire-father-figure died. Also, they might just have to reunite in order to save the world.
History of the Comic
In 2007, Gerard Way, lead singer of My Chemical Romance, published the comic with Dark Horse Comics. This was in the height of the bands career (during "The Black Parade World Tour"), and Way used it as a way to deal with the interpersonal problems he was having in the music industry.
While as a kid his first comic was Chris Claremont X-Men, and he later loved Watchmen, Dark Knight Returns, and Daredevil: Born Again, he credits much of the inspiration from Doom Patrol by Grant Morrison, and ZombieWorld: Champion of the Worm by Pat McEown.
As of now, he has written three volumes (Apocalypse Suite, Dallas, and Hotel Oblivion), four short stories (Mon Dieu!, …But the Past Ain't Through with You, Safe & Sound, and Anywhere But Here), and a spinoff series called Tales from The Umbrella Academy.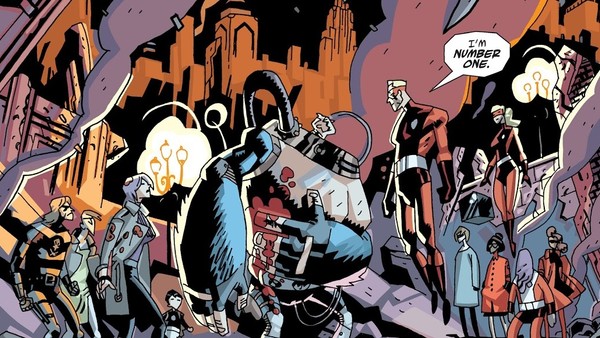 Character Rundown
Like I said above, the story follows seven children, who were adopted by an eccentric billionaire. Instead of naming them when they were born, they were given numbers, and they later named themselves.
Reginald Hargreaves is the billionaire that adopted them. When the show begins, it is at his funeral, however we see how he treated them as children in numerous flashbacks. He was never kind or loving, and only saw them as a team that he needed to train. Reginald believed that great calamity was coming, and that only his team of superheroes could save the world, if they only follow his every order.
Number One, Luther, is exceptionally strong, and his body has grown to be very gorilla-like. He was the most loyal to Reginald, who stationed Luther on the moon to watch for this great danger. He only came back for the funeral, and was convinced by his siblings that him being on the moon by himself is incredibly pointless.
Number Two, Diego, can throw knives that always hit their mark. He became very angry with how Reginald raised him to basically be an assassin, that now he lives a vigilante lifestyle, and tries to work with the police, who don't necessarily appreciate his help.
Number Three, Allison, can make anyone do whatever she wants with a form of verbal mind control. She has used this "charisma" to become a famous movie star, though her actual merit and talent is uncertain, as it's not clear whether she's earned her fame, or just forced studios to work with her.
Number Four, Klaus, can see the dead, and temporarily make them corporeal. However, he sees his power as a personal hell and tries to silence the voices of the dead by constantly being under the influence of drugs and alcohol.
Number Five, who never named himself, has the ability to travel in time and space. However, at one point when he was a child, he jumped too far into a post-apocalyptic future, and was unable to return. As he aged in this new future, he came into contact with a time travel agency, and became time assassin. Eventually he was able to return to his own time, where he returned to his child body, to try to convince his older siblings that the end of the world is coming, and they have to find a way to stop it.
Number Six, Ben, unfortunately died when the family was young, and now only lives on in Klaus' mind who can still speak with him.
Number Seven, Vanya, showed no signs of power as a child, and so was the black sheep of the family. However, she had a very strong power that seemed uncontrollable, and so Reginald tried to hide her powers to protect others.
Hazel and Cha Cha are two agents from the Temps Commission, the time travel agency that Number Five was a part of, and want to stop him from stopping the apocalypse.
Leonard Peabody was romantically interested in Vanya, but perhaps it was all a ruse because he wanted something from her.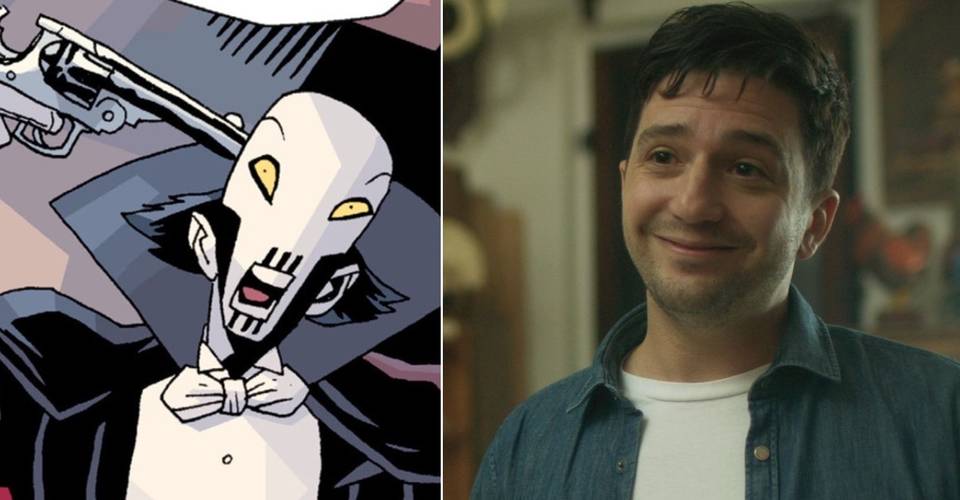 Season 2
Now with the final season starting today, you might be a little behind, but if you binge all ten episodes, you can probably catch up with the conversation before too long. They have arrived in in 1960 Dallas, Texas, at different times, and must find a way to save the world (again).
Who's your favorite character in The Umbrella Academy? Let us know in the comments below!