This article was sponsored and written by BoardGamesBlogger.com
---
For filthy casuals, playing board games with your family and friends is a light-hearted event that is a decent way to spend your evening having fun. But did you know that all across the world there are conventions taking place where board games are the life and soul of the party? People come to compete for grand prizes of thousands of dollars, glory and trophies. It's serious business, with many taking it up as a profession.
If your love for board games, card games and other table-top varieties is never-ending, you may
want to consider turning up for playing board games at these conventions. They are usually great fun too, with passionate fans turning up in cosplay to compete.
You may be thinking, well how popular can board games actually be? Does anyone actually show
up to these conventions? The answer is that there is actually competitions held all the time, to the point where pro-players will tour the country to take on these events. If you've ever struggled to meet like-minded people who enjoy board games, you'll want to try out a board game convention.
Some of the most popular conventions include the popular card game Magic: The Gathering, which was first released in 1993 and has spawned a huge dedicated following. Magic: The Gathering is so popular that they have their own Grand Pix schedule of games, with over 50 different events held worldwide. Prizes range up to $35,000 for winning and can gain points to enter further tournaments. Many of these tournaments are attended not just by young people, but adults who play board games too.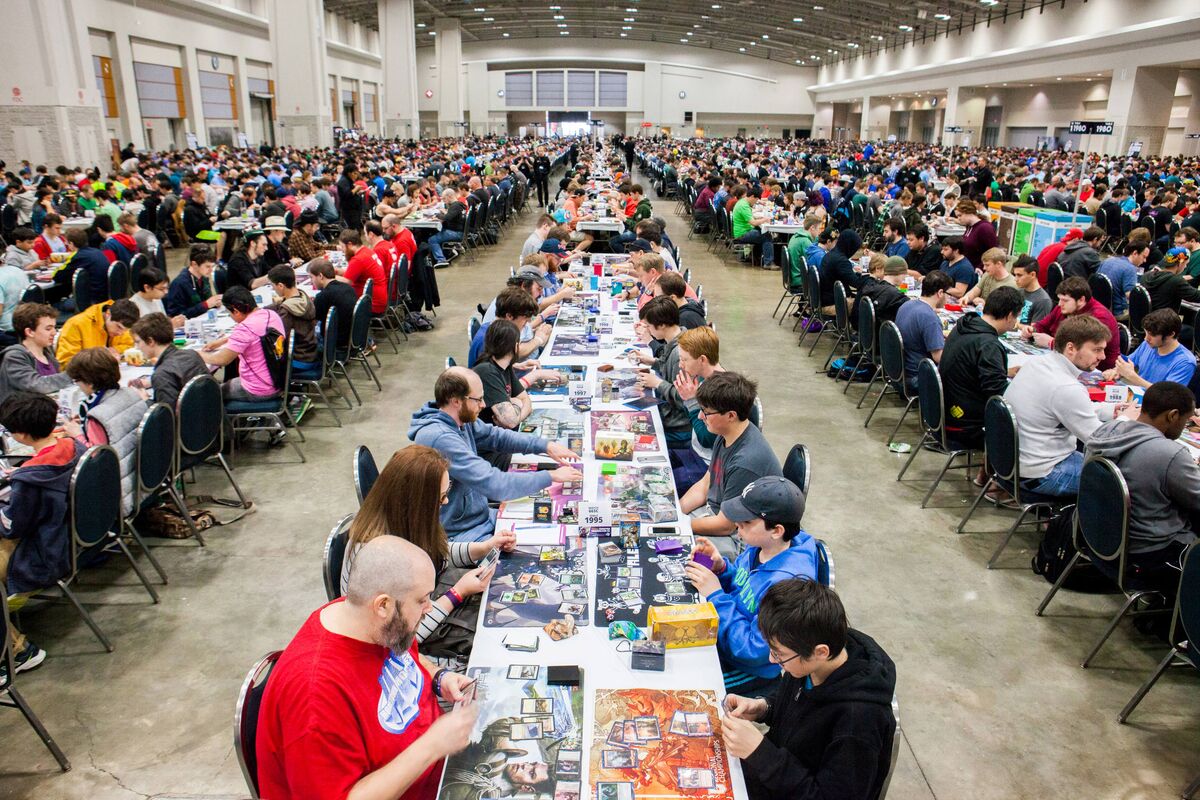 Etiquette
Etiquette at board game conventions is something everyone who competes takes very seriously. If it's your first time attending a convention, you'll want to read the specific tournament rules before going to make sure your time is enjoyable. Some of the obvious rules you'll want to follow are:
Communicate politely and clearly – these tournaments often rely on players signalling their move and your opponent could become frustrated if they are unsure about how you go about your turn.
Be Considerate – Some tournaments are more casual than others, so you'll want to dial back your competitive spirit depending on the situation. Trash talking is usually a big no-no.
Be Sporting – Whether you suffered a tough loss or crushed your opponent, always remain civil at the end of a game. Being an idiot is one sure-fire way to not get invited to any other tournaments.
Personal Hygiene – Make sure you've had a shower and smell fresh; no one wants to be around
someone who stinks!
If you're looking for other conventions and different types of board games to play, some of the
unpopular ones are best found searching the internet. Games like Magic: The Gathering have huge organisations to help promote and run them, so for newer and smaller games they usually rely on fans creating groups to play with.
The most important aspect of playing board games at conventions is to have fun. You'll meet lots of like-minded people who all share a similar interest and so it's a great way to make new friends. If you're nervous about attending a convention for the first time, try and get a friend to come along with you.
---
Go check out BoardGamesBlogger.com and read some of their articles as well!
What games have you played at conventions? Let us know in the comments below!