Tomorrow on Disney+ is a new show called One Day at Disney, where every week they are going to follow one employee of The Walt Disney Company, and see what they do in their day-to-day life. Between this Galaxy's Edge, and Disney+ itself, we thought it would be fun to take a look back at how Disneyland came to be The Happiest Place On Earth.
HERE YOU LEAVE TODAY AND ENTER THE WORLD OF YESTERDAY, TOMORROW, AND FANTASY
Origins
The story goes that Walt Disney, having already become known for Snow White and the Seven Dwarves and Mickey Mouse, was getting fan-mail from kids, asking where Snow White and Mickey Mouse lived. People wanted to go to the Disney Studios, and get more of their favorite characters than just from the screen. Of course, Walt knew that studios are no fun for kids, and only interesting for some adults. However, amusement parks of the 1940s were not always the family-friendly experiences we know them to be today. There was a reputation of being a place to get cheap beer, and even attracted a "criminal element" at times. So while Disney was watching his daughters play at Griffith Park in Los Angeles, he came up with his clean, family-friendly theme park.
So, Walt Disney went out and bought 160 acres of land, that was used as an orange grove, because it was expected to be the next major economic growth area of California. Now, Walt had his land to build his "Mickey Mouse Park," later renamed "Disneylandia," and of course, now "Disneyland."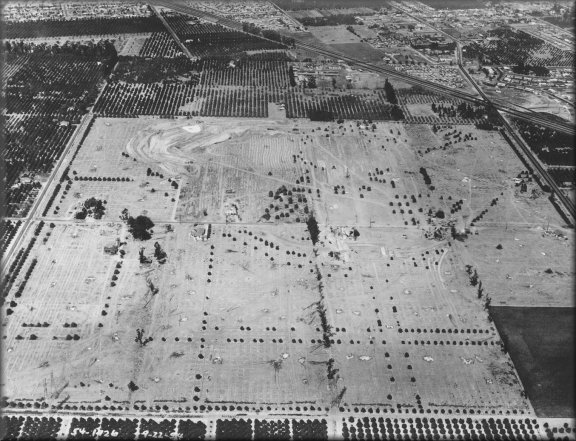 Construction began in 1954, but as Walt couldn't get enough money on his own, he made a deal with ABC, they would finish financing the park, if they could make a weekly hour-long show called Walt Disney's Disneyland (the irony being that Disney now owns ABC). The show was hosted by Disney himself, and was essentially just an hour-long commercial for the park, and, if there wasn't something interesting that week, they would also just show documentaries around popular stories, cartoons, or just clips from Disney films.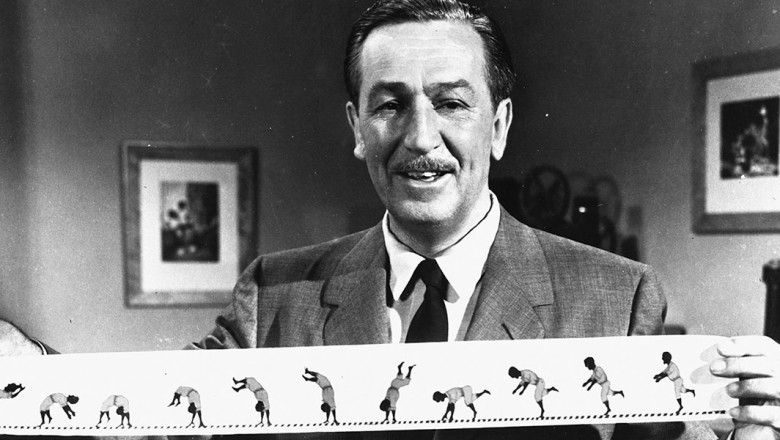 When the park opened on July 17, 1955, ABC broadcasted an episode of Dateline: Disney hosted by Ronald Reagan. The first day had 11,000 guests allowed in the park, with individual invitations, and 17,000 more, with fake invitations. The park included Main Street USA, Fantasyland, Adventureland, Frontierland, and Tomorrowland, with a total of nine rides: Autopia, Jungle Cruise, King Arthur Carrousel, Mad Tea Party, Mark Twain Riverboat, Peter Pan's Flight, Snow White's Scary Adventures, and Storybook Land Canal Boats.
It was a rough first day, with gas leaks, power outages, melting Main Streets, and even traffic so bad that Frank Sinatra and Debbie Reynolds missed their scheduled appearances; but the public didn't care. The next day, starting at 2 AM, people started lining up for those $1 entrance tickets, and by 10 AM, 15,000 people were in the park.
By 1964, Disneyland was generating more money than Disney Films (however while Disneyland made $4.5 Billion in 2018, Disney Studios in 2017 made $8.3 Billion).
11 years later, Walt died of Lung Cancer on December 15, 1966, 65 years and 10 days old. His park had become everything he had hoped it would be, and to this day, you can see a candle lit in the window of Walt's private apartment above fire station at City Hall, right off of Main Street, USA.
Yesterday
Of course, Disneyland today doesn't look like the park that Walt knew. His plans for the future included the Experimental Prototype Community of Tomorrow, or EPCOT. This of course became the base of what we now know as Disney World in Orlando, Florida, but we'll stick to the Anaheim park today.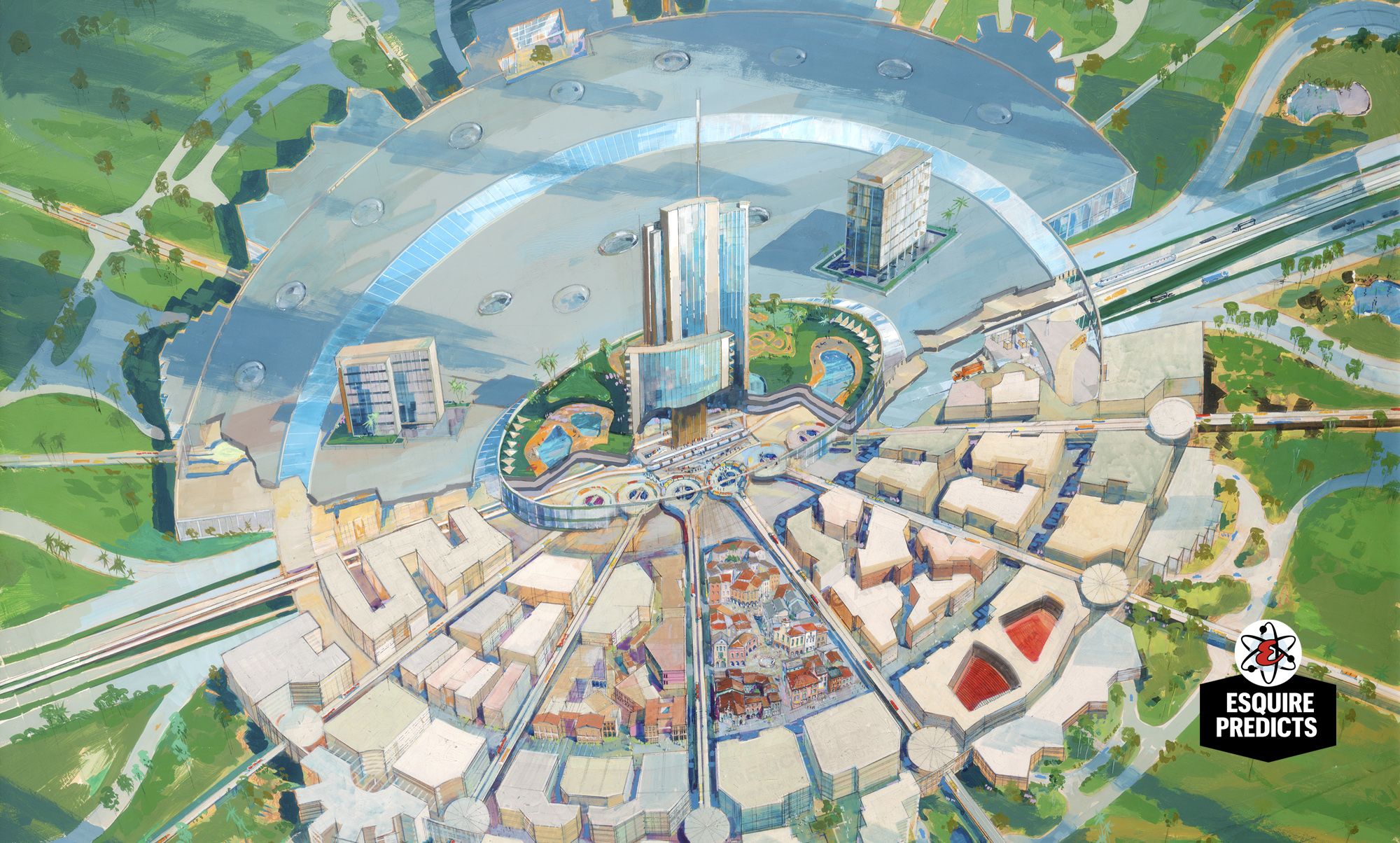 Before his passing, Walt was able to see two times that Disneyland had major changes. The first was in 1963, when the Enchanted Tiki Room opened, and the term "Animatronic" was coined, meaning Animated Electronics, robots that appeared life-like and made noise. Walt was also able to see the first land that was added, New Orleans Square, featuring the Pirates of the Caribbean ride, and the Blue Bayou Restaurant.
Fun Fact: Adjusting for inflation, New Orleans Square costed more than the entire Louisiana Purchase.
After his passing, some other incredible growths and moments have happened in Disneyland. In 1969 in the New Orleans Square, the Haunted Mansion opened, with it's 999 ghosts (as well as the recent return of the Hatbox Ghost). These, along with Pirates of the Caribbean, are just two of the eight rides that have inspired movies, others including the Tower of Terror, Tomorrowland, Dinosaur, Mission to Mars, and The Country Bears, with The Jungle Cruise in post-production.
In 1972, Critter Country (then called Bear Country) opened, and in 1977 Alan Shephard (first American in Space) and John Glenn (first American to orbit the Earth) rode on the first Space Mountain ride.
IN 1993, another land opened up in Disneyland, Mickey's Toontown, and in 1999 the famous "FASTPASS" is introduced.
That brings us to the year 2000, where there were a total of 13 Disney Parks in 5 cities, 46 resort hotels, and cruise line.
In 2001, the largest Disneyland expansion happens, though technically it was all outside the gates. California Adventure, Downtown Disney, and The Grand Californian Hotel open where the original parking lot used to be.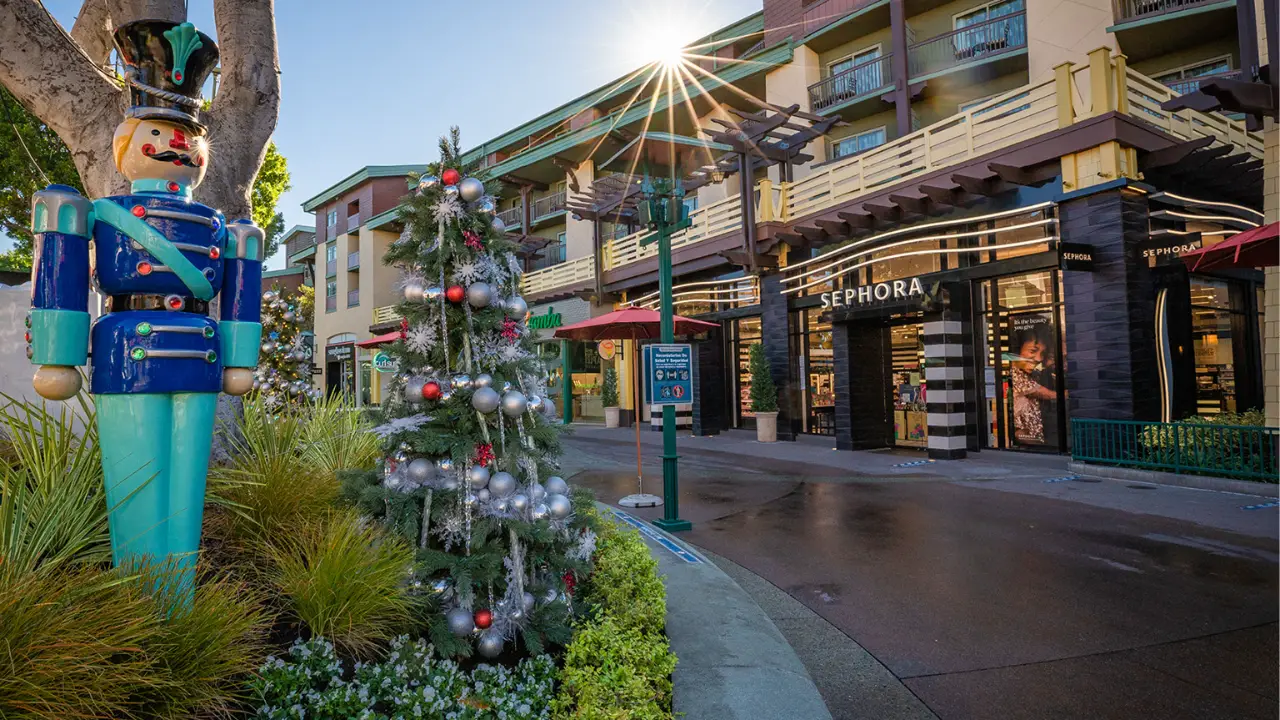 In the 2010s, California Adventure begins going through a series of changes, adding the World of Color show, and changing their Paradise Pier to Pixar Pier.
Tomorrow
Disneyland is not done growing. Though today it has 83 attractions, and roughly 44,000 visitors per day, there are two expansions to note. One of which just opened this year: Star Wars: Galaxy's Edge. With attractions such as the Millenium Falcon itself, and a place to custom build a high-end lightsaber, the 14 acre expansion was instantly highly popular to fans of the series.
The big new change at Disneyland, however, is called Project Stardust, which is less a new land or set of attractions, but an operational change to the physical space of Disneyland itself. They are redesigning how you stand in line, how the sidewalks are laid out, maximize on comfortable seating space, and more. These aren't things you'll necessarily notice if you only go once every decade like some, but they are all subtle changes meant to make your visit more enjoyable, and less likely to say "all these empty strollers are blocking the way."
and Fantasy
I went to Disneyland for the first time earlier this year, and I got to experience some of the Fantasy I'd heard about all my life. While this technically isn't official history, I hope you'll allow me a moment to think back on that trip.
It was April of this year, right after my birthday, and right before the opening of Star Wars: Galaxy's Edge. Though I love Star Wars very much, we chose this time because we figured everyone would be waiting for the opening of the new expansion, and not many people would be there, and we were right. Our longest line was 45 mins for the Soarin' ride.
Some things I expected from Disneyland, like seeing Mickey Mouse walking around, giving hugs and taking pictures. What surprised me were all the things I could never have expected.
The first, not so fun, is attending during the Project Stardust, and not being able to see Sleeping Beauty's Castle.
As far as fun stuff though, Disneybounding isn't something that everyone does, as it can be uncomfortable if you don't plan it right, but when you do it, you feel like an exclusive club, as other Disneybounders and cast members recognize you and compliment your outfit.
Next, I figured the staff, or "cast" at the Happiest Place on Earth would be nice, but I never expected to feel like I've made a friend with them. For a couple, I truly stood and chatted with them for more than 15 minutes, hearing stories about working at Disneyland, and even getting two gifts you can only get from chatting, one of which is an Honorary Citizenship of Disneyland.
Walking down Main Street, USA seems like something that would be nice, and when it's busy it can be less so, but when you get it at just the right time, when the street isn't crowded, all the lights are on, and you can smell the vanilla they spread over the walkway, and it hits your senses in ways I can't even begin to explain.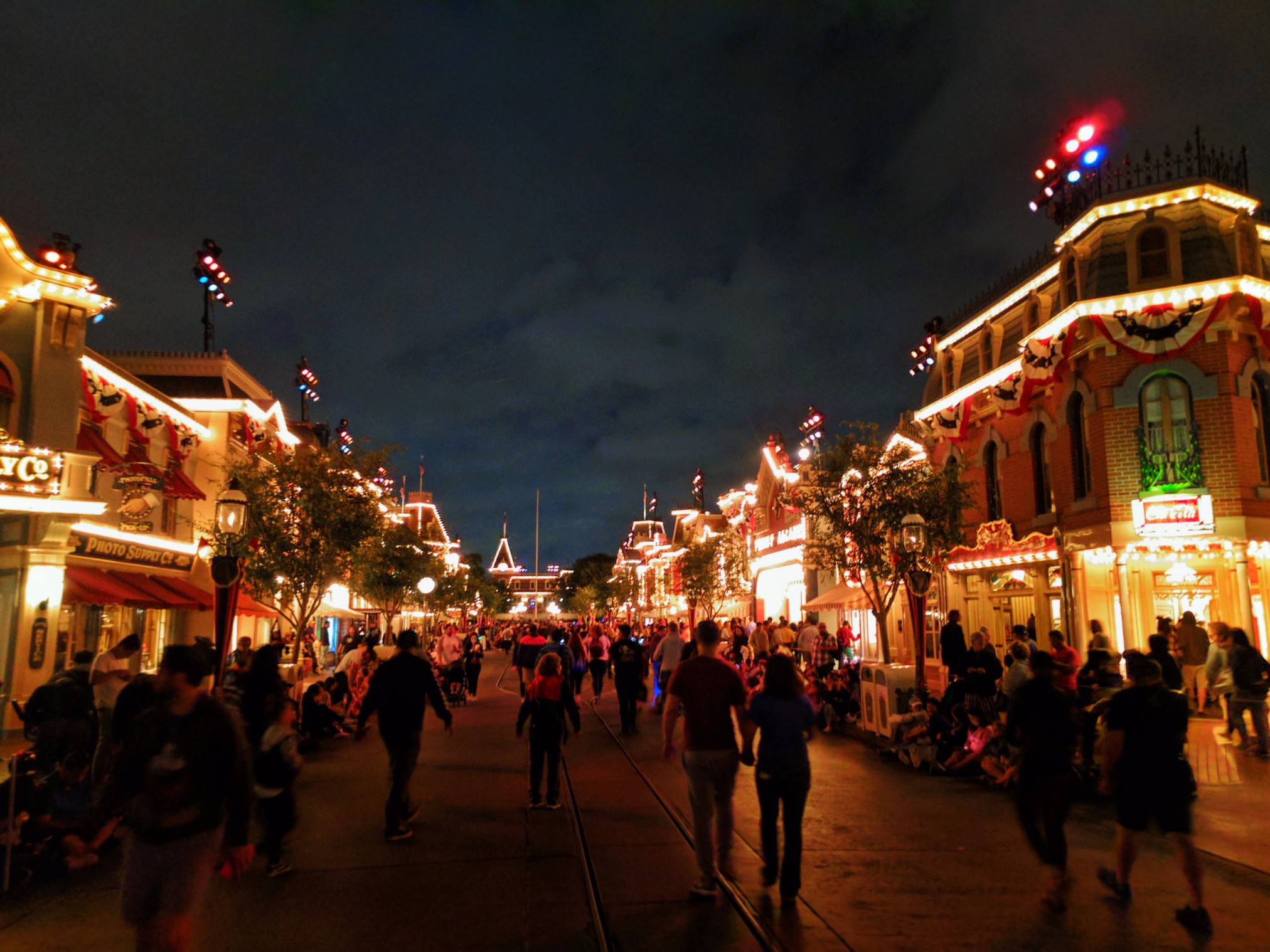 There's something interesting about going to Pixar Pier, sitting down at the Lamplight Lounge, ordering Ratatouille, and hearing Dash from the Incredicoaster sending people off.
Lastly, my favorite secret of Disneyland that I will revisit for the rest of my life, is the Skyline Lounge Experience. For an extra $50 per person, you are allowed to go to the top of the Tomorrowland Expo Center, where they have couches, food, and games, with the perfect view of the fireworks right between the Matterhorn and the Tomorrowland entrance statue. It's a great place to see the fireworks show, which costs $41,000 per night to put on.
What's your favorite part of Disneyland history? Let us know in the comments below!