Welcome to the week of Halloween! As hundreds of millions of people across the world are getting ready for the weekend and all the festivities it brings – some are opting to stay at home, drink some apple cider, and enjoy a plethora of scary movies. The horror genre is packed with thousands of movies that are crafted to make you squirm in your blanket at home, and lots of people love being scared.
But what about those of us that would like to keep our sanity, thank you very much?!?! There are plenty of reasons to avoid things that are scary, but sometimes it seems impossible when the spooky holiday comes around. How are you supposed to enjoy yourself if you're afraid of peeing your pants the whole time? Luckily, within the genre of "horror" there are lots of gems that aren't all about the gore, jump scares and hack-n-slash that we see everywhere. There are actually quite a few movies that are really well done, family-friendly, and still have the spirit of the Halloween season!
Below are a handful of films that fall into this category of not necessarily being outright horror, but still have a lot of heart for a variety of reasons.
Live Action
Young Frankenstein (1974)
This older film that's rated PG is a hilarious adaptation of the story of Dr. Frankenstein and his Monster. Directed by Mel Brooks and starring Gene Wilder (whom you may know from Willy Wonka and the Chocolate Factory), this film has the classic Transylvania castle with cobwebs, but a script filled with witty exchanges.
Beetlejuice (1988)
Rated PG (loosely) and directed by Tim Burton, this is a roller coaster of a film filled with color, stark visuals, and a story that has stuck with adults for generations. An Oscar winning film for makeup, you'll also see many familiar faces like Alec Baldwin, Michael Keaton, Catherine O'Hara, and Winona Ryder.
The Addams Family (1991)
An adaptation of Charles Addams' original cartoons that started in 1938, this PG-13 film directed by Barry Sonnenfeld is one of the most popular versions of the fictional macabre family. The ensemble of this movie alone is still being talked about to this day; and though it may get a little intense, it has lots of comedic moments to make up for it.
Hocus Pocus (1993)
A PG film directed by Kenny Ortega, this Disney film has become somewhat of a cult classic. Following the story of three witch sisters wreaking havoc on Halloween, it is a very charming and likable movie that is a lot of fun and very goofy.
Halloweentown (1998)
One of the more well-known TV holiday movies of the past few decades, this film is perfect for a family night. Rated G, directed by Duwayne Dunham, and starring the late Debbie Reynolds – this film will have you wishing your grandma is actually a friendly witch.
Animated
It's the Great Pumpkin, Charlie Brown (1966)
Though there are many TV specials through the holidays every year, this one in particular has held up to the test of time and is beloved by all. Not rated, and directed by Bill Melendez, this short follows the Peanut's gang on Halloween.
The Nightmare Before Christmas (1993)
Is the PG film directed by Henry Selick a Halloween or Christmas film? While the debate rages on, this movie is synonymous with all things Halloween, especially when it involves Jack Skellington and all the monsters that inhabit Halloween Town. With the recognizable style of Tim Burton throughout the movie, this tale is immensely popular each season.
Corpse Bride (2005)
In a eerily similar style as the previous film and directed by Tim Burton (who you may know well at this point) and Mike Johnson, this PG movie also has the voice talents of Johnny Depp and Helena Bonham Carter. Following a groom in an odd situation, this horror/musical is grim, but in such a way that audiences love it.
Monster House (2006)
A movie made for younger audiences- this film has a few "scary" jumps, but a lot of heart with a lesson at the end. Rated PG and directed by Gil Kenan, you may recognize Steve Buscemi or Catherine O'Hara as a few of the voice actors.
Coraline (2009)
Another Henry Selick film that is PG – this fantasy/horror film doesn't immediately strike people as being a Halloween type movie, but certainly meets all the criteria. This adventure through another world starts off as colorful and exciting, but some of the twists and turns can scare adults more than kids!
Musicals
Musicals? It seems odd that the sing and dance pizzazz could take on the horror genre, but in actuality there are more than you think! Even titles mentioned above like The Nightmare Before Christmas and Corpse Bride technically count as musicals too!
The Rocky Horror Picture Show (1975)
This wild rock opera of a movie does come with an R rating, but is over the top comedy and fantasy all mixed together. Directed by Jim Sharman and starring Tim Curry, this film is best watched in a theater where you can bring several items to use throughout.
Little Shop of Horrors (1986)
Rated PG-13 and directed by Frank Oz, this motown musical is a very unique plot that once watched, you won't soon forget. Following the story of a florist who ends up with a man-eating plant with lots of attitude, this will keep you humming along to the tunes for days.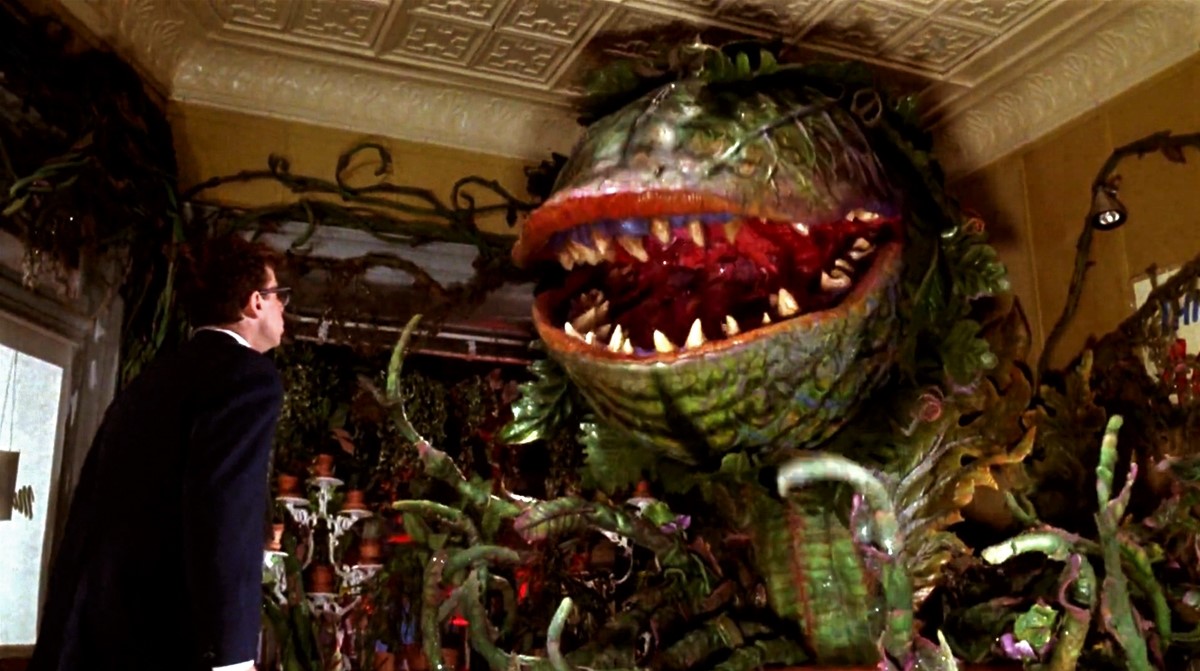 The Phantom of the Opera (2004)
You may have already heard of this musical due to the huge success that it is, but with a few particular scenes, this definitely counts as a horror musical. Original music written by Andrew Lloyd Weber, the movie adaptation is rated PG-13, directed by Joel Schumacher, and has a few half-familiar faces such as Gerard Butler.
Sweeney Todd: The Demon Barber of Fleet Street (2007)
Yet another film by Tim Burton starring Johnny Depp and Helena Bonham Carter (you may notice all of these people like working together on projects), this rated R film may be the bloodiest on this list. The story of a barber in Victorian England who turns sinister, this movie will give you a few jumps, but works with the music quite well.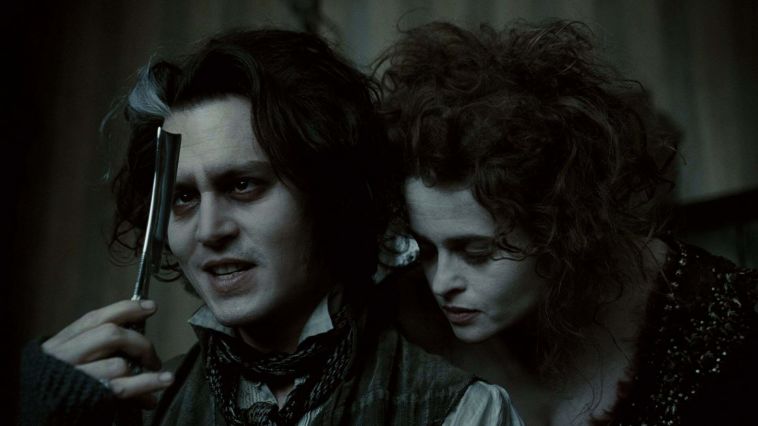 There are so many movies that you can enjoy during the Halloween season without being too afraid to fall asleep afterwards. Hopefully one of these suggestions will help this week, when you want to celebrate this wonderful holiday.
What's your favorite non-scary Halloween movie? Let us know in the comments below!