Gaming conventions are a lot like Comic Conventions, except they are more focused on…gaming. Whereas most "Comic-Cons" have expanded into general "fandom" conventions, gaming conventions don't stray very much from their preferred topic of video/tabletop gaming.
GenCon is the largest gaming convention in America, and is happening right now in Indianapolis. This is where all of the big gaming brands show off their new games that they will be releasing in time for the holiday season, and you can purchase them before they hit the shelves.
Schedule
One of the biggest differences between GamingCons and your standard FandomCons is the hours. Whereas a FandomCon might be open from 10am-8pm during it's run, many GamingCons don't stop at night. They have their tables open from 10am opening day, to 8pm closing day. That's right, you can go and play games at 2:30am if you feel so inclined.
Often times, the vendor booths and panels do stop at night, just like FandomCons, but there is security watching the tables so the vendors can go get some sleep. Panels can range from Live Streaming your play sessions, to voice acting/soundtracks for video games, to tips on being a Dungeon Master, to cosplay.
Vendor Hall
Stuff to buy! Yep, there is all kinds of cool things to get from your GamingCon. While you obviously can buy new games, you can also get some really cool custom dice, or table settings for your RPG, and even your usual nerdy t-shirts.
Demo a game! This is more specific to GenCon and larger GamingCons, but publishers will bring their new games for you to try out. The idea is that you go to their booth, sit down for 20-30 mins and learn the gist of their game, and move on so someone else can try. Don't feel like you need to sit there until you know how the game works exactly, because their goal is to get 80% of the attendants to be 20% familiar with the games. They are just there to spread the word.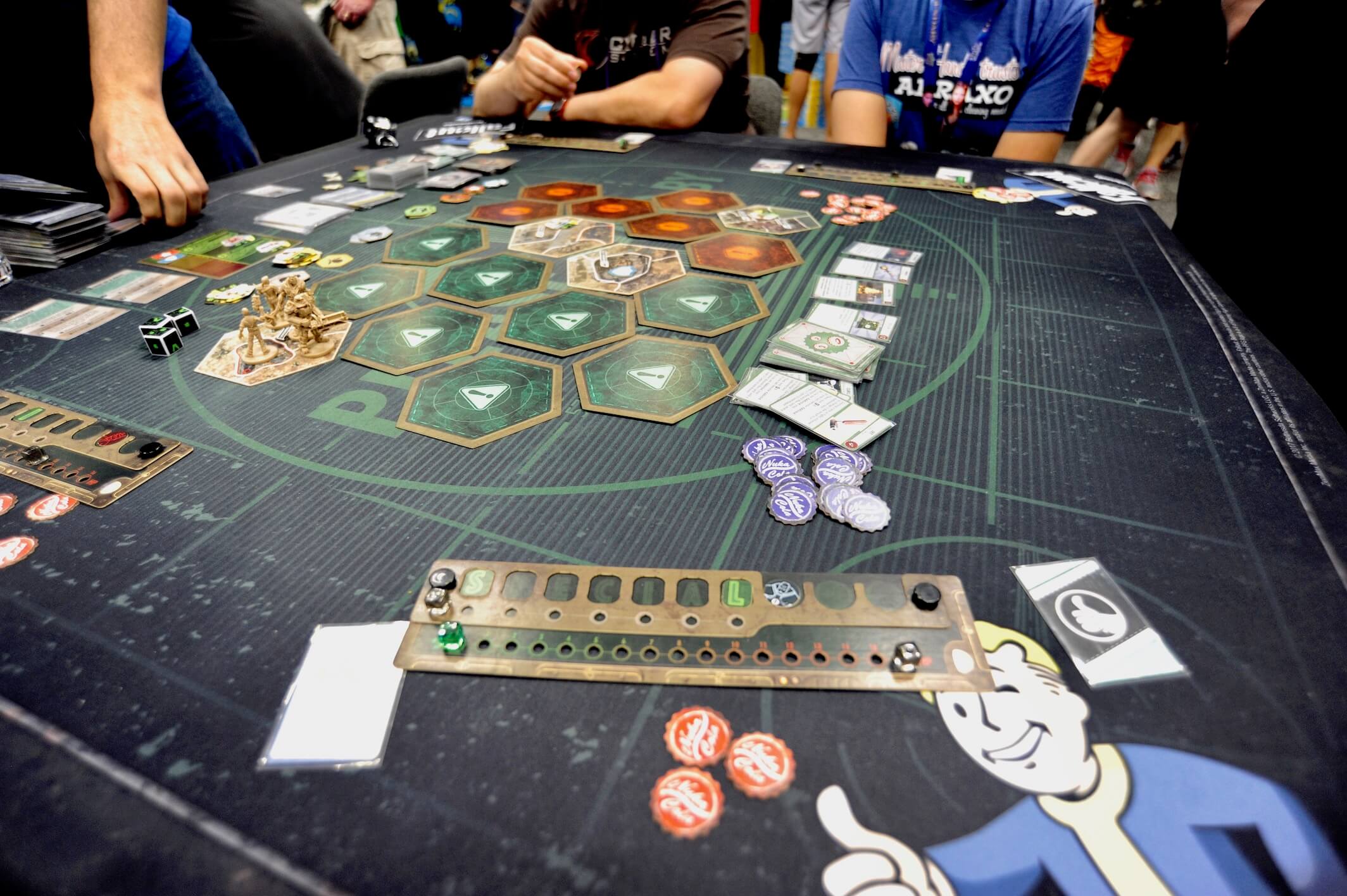 Events
There will be tournaments! Whether it's for Super Smash Bros. or Magic: The Gathering, this is a chance for you to show off your skills, learn some new tricks, and make some friends. Other mass gaming events include Dungeons & Dragons: Adventurer's League, where you play a preset story with a pregenerated character, with different rewards that you can bring to another Adventurer's League event outside of the con. It's a cool way to play a standard game, no matter where you are.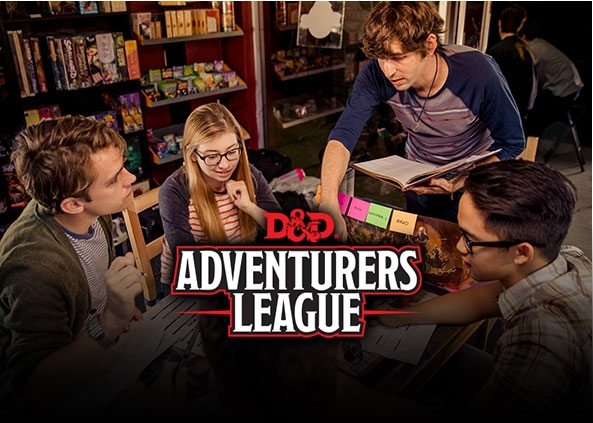 Occasionally, the creator of a popular game will make an appearance, and run some sessions of their game, so you can see how a professional does it. I had this opportunity with Deadlands creator John Goff. What's really neat is that they might tell a story or two about the production of the game, or an underused part of the game that could be more beneficial if you know how to use it. I'm not usually much of a cowboy guy, but John really knew how to get you in the mood for Wild West Horror. 10/10 would recommend.
Another GenCon specific, is something called "True Dungeon," an escape room type live action game, where you can actually walk through a dungeon with costumed NPCs, and work your way through. While similar to a Live Action Roleplay (LARP), this differs because it focuses more on teamwork and problem solving, not so much combat and social roleplay.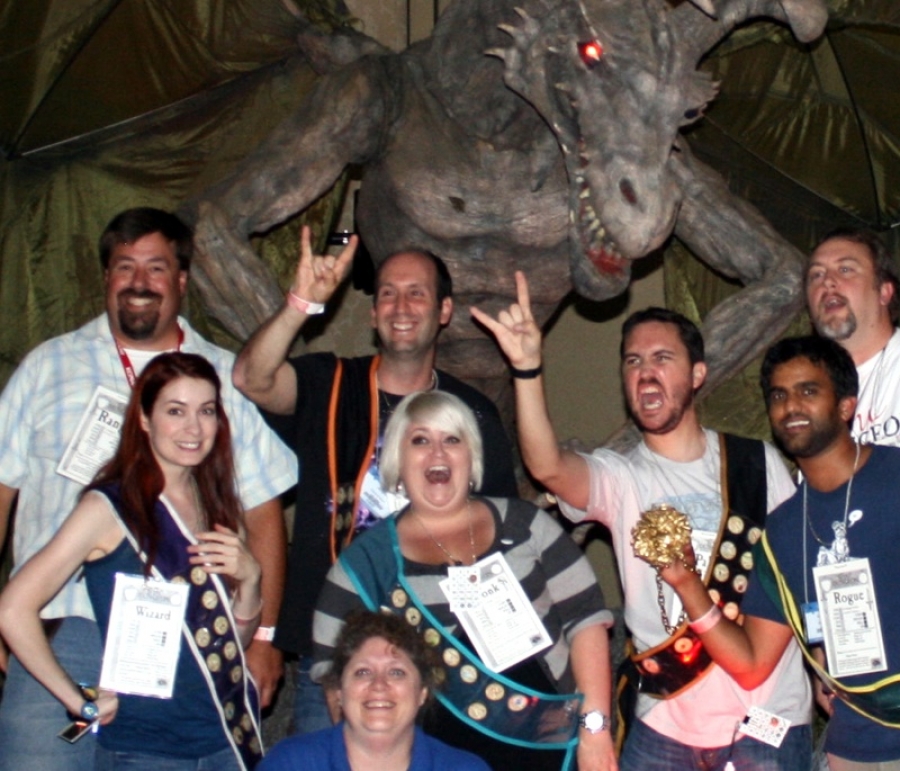 Lastly, a tip for your GamingCon that you wouldn't think of for a standard FandomCon. Bring your own dice. There are so many games you will be a part of in a weekend, you don't want to spend the whole time asking to borrow the dice of others. If you don't have your own dice, that's one of the first things you can do on the Vendor Floor, and you will have hundreds to choose from.
What's your local GamingCon? Let us know in the comments below!
Processing…
Success! You're on the list.
Whoops! There was an error and we couldn't process your subscription. Please reload the page and try again.