Another season has passed! We are now entering Winter, and as we do, we have new movies to look forward to. It seems like the surge of film delays has finally come to an end, Omicron permitting. As we enter the new year, we aren't exactly slammed with hugely anticipated films, but there are certainly some on here that I'll be heading to my local theater to see, masked up of course.
December 24
The Matrix Resurrections
Plagued by strange memories, Neo's life takes an unexpected turn when he finds himself back inside the Matrix.
On one hand, seeing a return to one of the most influential films on modern culture in the past 30 years is simply fascinating and exciting, especially with modern CGI and filmmaking styles. On the other hand, seeing Keanu Reeves learn he's in The Matrix is a thing we already did.
The King's Man
In the early years of the 20th century, the Kingsman agency is formed to stand against a cabal plotting a war to wipe out millions.
The first film was incredible, and I became an instant fan. Between the straight-off-the-comic-page style and the hilarious script, it is a must see for any comic or action fan. The second, the story wasn't as good, but it had one of my favorite fight scenes of all time. Prequels can be tough, but Matthew Vaughn has definitely earned a ticket from me for another one.
December 31
Cyrano
Too self-conscious to woo Roxanne himself, wordsmith Cyrano de Bergerac helps young Christian nab her heart through love letters.
This is a beautiful story that has not been properly appreciated by the general public yet. I'm not usually a fan of period dramas, but this looks like they are doing everything they can to take this story seriously, and I hope this is a sleeper hit.
January 7
The 355
When a top-secret weapon falls into mercenary hands, a wild card CIA agent joins forces with three international agents on a lethal mission to retrieve it, while staying a step ahead of a mysterious woman who's tracking their every move.
Hollywood keeps trying to find the secret to a female-led action movie. Sometimes they get it right, like with Atomic Blonde, sometimes they don't, like Elektra. I don't know what side this will fall on, but the more we try, the closer we'll get to finally breaking down the idea that this is a "female action movie" and we can see a group of ladies as just an "action movie". As a reminder, Male is not the default.
January 14
Scream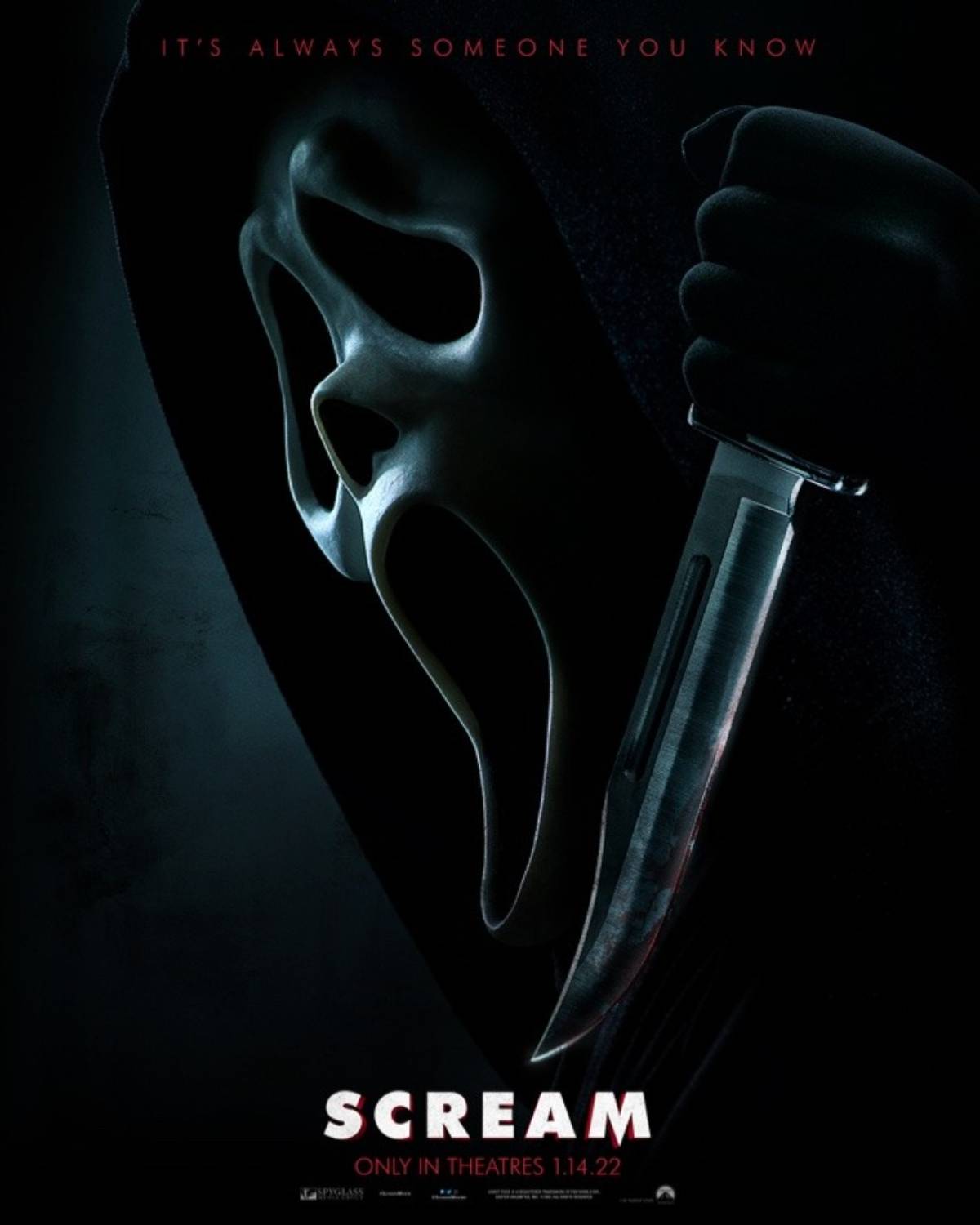 Twenty-five years after the original series of murders in Woodsboro, a new killer emerges, and Sidney Prescott must return to uncover the truth.
I mean, I guess. I'm sure there are die hard Scream fans that can't get enough of that mask.
January 21
The King's Daughter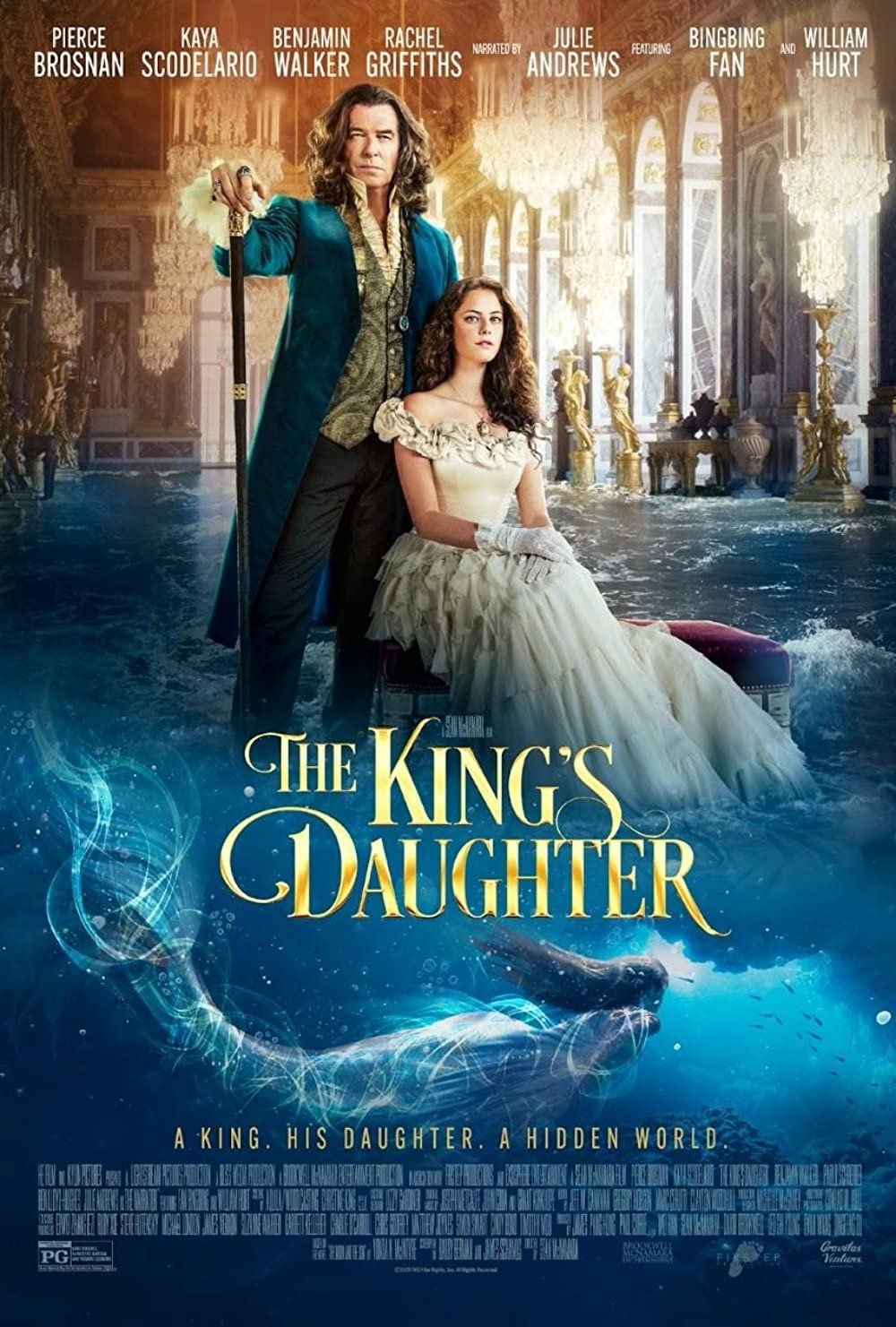 King Louis XIV's quest for immortality leads him to capture and steal a mermaid's life force, a move that is further complicated by his illegitimate daughter's discovery of the creature.
I'm probably going to stay home and watch Peacemaker instead. I wonder who's going to make the first "Do I have to see The King's Man to watch The King's Daughter?" meme.
January 28
Morbius
Biochemist Michael Morbius tries to cure himself of a rare blood disease, but he inadvertently infects himself with a form of vampirism instead.
Is this in the Venom universe? Because if so, that's now (!SPOILERS!) in the Tom Holland/Spider-Man unvierse, which is in the MCU.
February 4
Moonfall
In Moonfall, a mysterious force knocks the Moon from its orbit around Earth and sends it hurtling on a collision course with life as we know it. With mere weeks before impact and the world on the brink of annihilation, NASA executive and former astronaut Jo Fowler is convinced she has the key to saving us all – but only one astronaut from her past, Brian Harper and a conspiracy theorist K.C. Houseman believe her. These unlikely heroes will mount an impossible last-ditch mission into space, leaving behind everyone they love, only to find out that our Moon is not what we think it is.
Let's go do Armageddon again you guys! But this time, with aliens.
Febuary 11
Catwoman: Hunted
Follow Catwoman in an attempt to steal a priceless jewel. This puts her squarely in the crosshairs of both a powerful consortium of villains, Interpol and Batwoman.
Anime-DC movie with a theatrical release.
February 18
Uncharted
The story is a prequel to the games, starring Holland as a younger Drake, showing us details of how he came to meet and befriend Sully.
Comic book adaptations are almost always cursed. The two exceptions are The Witcher and Castlevania. Unfortunately, this looks more like "generic-Indiana Jones" with all the proper nouns replaced. Also, Sully wears short sleeve button up shirts and a big mustache. I get that Wahlberg was supposed to be Drake, but it's time to accept it's not going to happen.
February 25
The Outfit
An expert tailor must outwit a dangerous group of mobsters in order to survive a fateful night.
No one wants to go the week before The Batman.
March 4
The Batman
In his second year of fighting crime, Batman uncovers corruption in Gotham City that connects to his own family while facing a serial killer known as the Riddler.
I'm fully prepared for this to be my favorite Batman movie of all time. Batman has so many parts to his character, that it's impossible for one movie to get them all. I get that. But we haven't gotten the great Detective side of him yet, or the young-with-nothing-to-lose side either. This looks so cool, and I am so down.
March 11
Turning Red
A 13-year-old girl named Mei Lee turns into a giant red panda whenever she gets too excited.
I love Pixar. While they started with the "What if __ had feelings?" focus of storytelling, lately they have instead been picking a specific time in your life, and giving it a twist. This, is puberty, and I'm ready to dive in.
March 18
Unwelcome
Londoners Maya and Jamie who escape their urban nightmare to the tranquility of rural Ireland only to discover malevolent, murderous goblins lurking in the gnarled, ancient wood at the foot of their new garden.
So this is a kids fairytale, but turned horror movie, with a bit of British racism in there. For the next reboot of Mystery Science Theater 3000 to riff on.
What movie are you most looking forward to? Let us know in the comments below!