I like fantasy, and I've talked about fantasy here, here, here, here, and many more, not even including all the times I've talked about Dungeons & Dragons. I really like swords, sorcery, and monsters. So it should come as no surprised that I really loved the Netflix The Witcher series. What might come as a surprise is that I have no experience with the books or games. I haven't read much since middle school, and I don't play games as much as my wife, who's Twitch you should check out. All of my Witcher experience comes from the Henry Cavill show, and the anime. Of course the anime just got me more excited for the upcoming season 2, so let's talk about it!
What is The Witcher
The Witcher, put simply, is a world of monsters and monster hunters. Based on Polish and Slavic mythology, the series follows a monster hunter called Geralt of Rivia, who travels the continent, finding people who have been assaulted by monsters, and kills them for money. Of course, he can do it because he went through a treacherous genetic mutation and training period, and is seen as a mutant and monster in his own right by many.
He has a group of allies, including a musician who wants to reach fame, by telling of Geralt's great feats, a magic user, who hates the current establishment of magic users, and a young princess of a fallen nation, who he must train to be able to protect herself.
The magic of this world is very reminiscent of The Force from Star Wars. Chaos, as it's called, is a natural phenomenon that can be tapped into, and was once a very normal part of life when the world was full of Elves and Dwarves. However, after an event known as the "Conjunction of the Spheres" humans came to the world, as well as monsters. Humans learned how to manipulate Chaos, in a way that the Elves believe diluted it.
History of The Witcher
First, let's talk about the development of this world.
In 1985, traveling fur salesman Andrzej Sapkowski submitted a fantasy story called "The Witcher" to a short story competition, and got third place. He instantly had an audience that asked him for more, and so he wrote more stories, and at this point eight books have been published, with a total of 22 stories. The first few books were short story collections, then later expanding to full novels. The final book was published in 2013.
From 1993-95, a series of comics was released based on the books. Most of these were direct adaptations of different books.
In 2001 and 2002, a movie and film series respectively were made, based loosely on the books, though Sapkowski was publicly very disappointed in them.
I can answer only with a single word, an obscene, albeit a short one.

Andrzej Sapkowski
Then, in 2007, a video game company called CD Projekt Red, created a video game based on the series called The Witcher. The game received incredibly positive reviews, winning a few awards.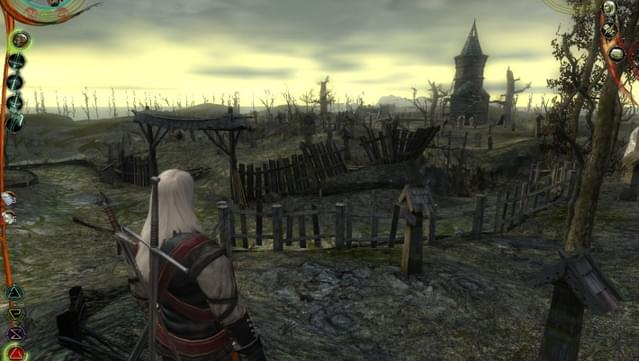 The sequel Assassins of Kings, in 2007, was even more successful, earing over 50 awards for best graphics, best story, best RPG, Game of the Year, and more. Interestingly, when former President Obama visited Poland during his administration, the Polish Prime Minister actually gifted the President a copy of the game, as a way to show that Poland was joining the global economy with productions that were globally received.
Then, in 2013, Dark Horse comics actually created comic books, based on the video games. There are a total of 28 issues, from various arcs, all from original authors, not Sapkowski.
In 2014, CD Projekt Red teamed up with Fantasy Flight Games, known for Tabletop Roleplaying Games such as Arkham Horror, the Game of Thrones board game, the Lord of the Rings board game, the Star Wars: Rebellion board game, the Legend of the Five Rings card game, and more. Together they created The Witcher Adventure Game, which also had a video game version, where you could play against AI. The game wasn't incredibly successful, however. Of course, since then, the popularity of D&D has increased popularity of all TtRPGs, and a second chance was on the way.
In 2015, the third and most recent video game, Wild Hunt, was released, by far the most popular product so far, selling over 50 million copies.
The popularity of the third game led to a second try of creating a TtRPG in 2018, this one much more popular than the first. From the creators of Cyberpunk, and set between the 2nd and 3rd video game, I first heard about the game from creator of the Combat Wheelchair, Sara Thompson, aka @MustangArt. She has been a huge proponent of disability inclusion in the TtRPG space, as well as a huge fan of The Witcher, and has worked on the TtRPG. Did you know that Geralt actually has chronic pain, and therefore has a disability?
"While Geralt is healed in the story by the Waters of Brokilon, he continues to suffer from chronic pain due to the injury — leaving him unable to comfortably do many of the things he was once able to do, such as ride a horse."
Since Thompson gained popularity online with her work on the Combat Wheelchair and the Witcher TtRPG, the producer of the Netflix show actually promised that they would explore Geralt's disability in the future of the series.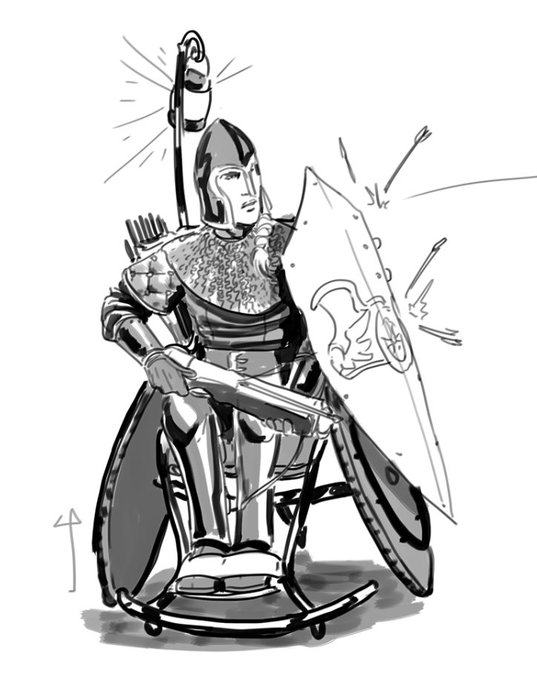 Speaking of which, in 2019, Netflix released The Witcher series, starring Henry Cavil, which is what turned me onto the property as a whole. The show was incredibly popular, and while the first few episodes might be a slow ramp up for some, by the time you watch the entirety (and realize that it's not told in chronological order) it is a fantastic series. Sapkowski also approves:
"I was more than happy with Henry Cavill's appearance as The Witcher. He's a real professional. Just as Viggo Mortensen gave his face to Aragorn (in The Lord of the Rings), so Henry gave his to Geralt — and it shall be forever so."

Andrzej Sapkowski
Lastly, just recently we got a cool prequel anime film, called The Witcher: Nightmare of the Wolf, which shows some important events that will be a large part of the second season coming up.
Season 2
So with Season 2 of The Witcher coming in December, what should we know? Well, the first thing to know is that now that Geralt has found Ciri, he plans to take her back to the school for Witchers, Kaer Morhen. And to help, Geralt is going to find his old trainer Vesemir, who we met in both the third video game, as well as the anime movie.
What are you most excited for in Season 2? Let us know in the comments below!